The Truth About Alanis Morissette's Relationship With Dave Coulier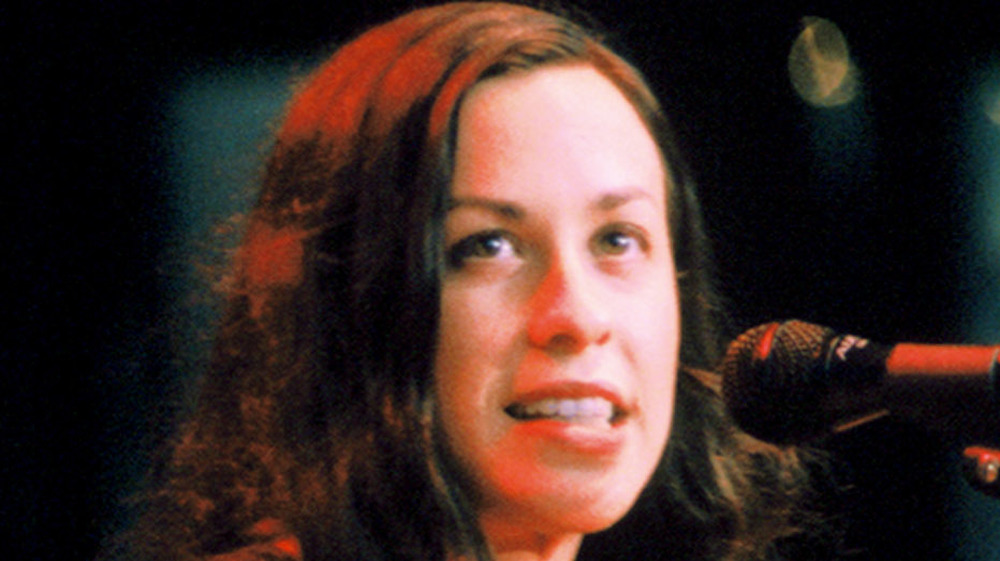 Tim Mosenfelder/Getty Images
Alanis Morissette and Dave Coulier had one of the most publicized relationships of the 1990s. The couple, both Nickelodeon stars at the time, met in 1992, shortly after Coulier and his wife of two years, Jayne Modean, divorced (per News Day). Morissette and Coulier hit it off and dated for two years, but it wasn't always pretty.
There have been a lot of rumors about the relationship between the two. Most famously, it's rumored that the singer, who was writing her second album Jagged Little Pill during the relationship, wrote her smash hit "You Oughta Know" about Coulier. It was a pretty jarring contrast from his Joey Gladstone persona on Full House, who was a fun-loving comedian, so of course, it's still creating a buzz all these years later (per Zimbio).
For a while, Coulier was willing to say the song was about him but more recently, he changed his tune.
Dave Coulier addressed those rumors in a 2014 interview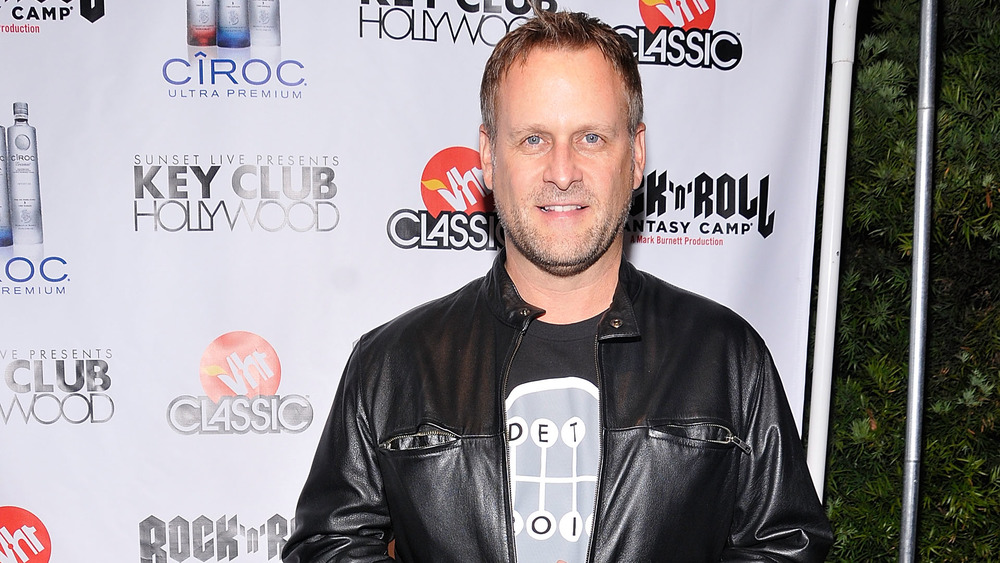 Michael Tullberg/Getty Images
" I think it's just really funny that's it's become this urban legend, so many years after the fact," Dave Coulier told BuzzFeed of the song. "I dated Alanis [Morissette] in 1992. You know, it's just funny to be the supposed subject of that song. First of all, the guy in that song is a real a-hole, so I don't want to be that guy." 
He continued, "Secondly, I asked Alanis, 'I'm getting calls by the media and they want to know who this guy is.' And she said, 'Well, you know it could be a bunch of people. But you can say whatever you want.' So one time, I was doing a red carpet somewhere and [the press] just wore me down and everybody wanted to know so I said, 'Yeah, all right, I'm the guy. There I said it.' So then it became a snowball effect of, 'OH! So you are the guy!' It's just become this silly urban legend that I just have to laugh at."
Morissette recently opened up about the song, but wouldn't answer who it was about. "No revealing, but I am intrigued at the thought—or at the fact—that more than one person has taken credit for it. I'm thinking, I don't know if you want to take credit for being the person I wrote 'You Oughta Know' about," she told Andy Cohen on Watch What Happens Live! She went on to say that six different guys have taken credit.