The Reason Kate From Firefly Lane Looks So Familiar
Netflix
Firefly Lane is the latest Netflix must-watch series taking social media by storm. Starring Katherine Heigl and Sarah Chalke as a couple of longtime friends navigating life, love, and career all the way from their teens into their 40s, the show has captured the attention of female viewers in a similar way to last year's Emily in Paris. Also tying the two shows together, the audience reaction is wildly different from the critical one, as demonstrated by their dueling Rotten Tomatoes scores. 
There's plenty to admire about the show, but first and foremost, the team-up between Heigl and Chalke is iconic. They're both TV stars, with Heigl being most well-known for her stint on Grey's Anatomy, of course, as well as starring in several high-profile movies including Knocked Up and 27 Dresses. Her co-star, meanwhile, also has a background in medical acting, to steal a line from Joey Tribbiani. If you can't put your finger on where you know Sarah Chalke from, wonder no more. 
Sarah Chalke is already a massive TV star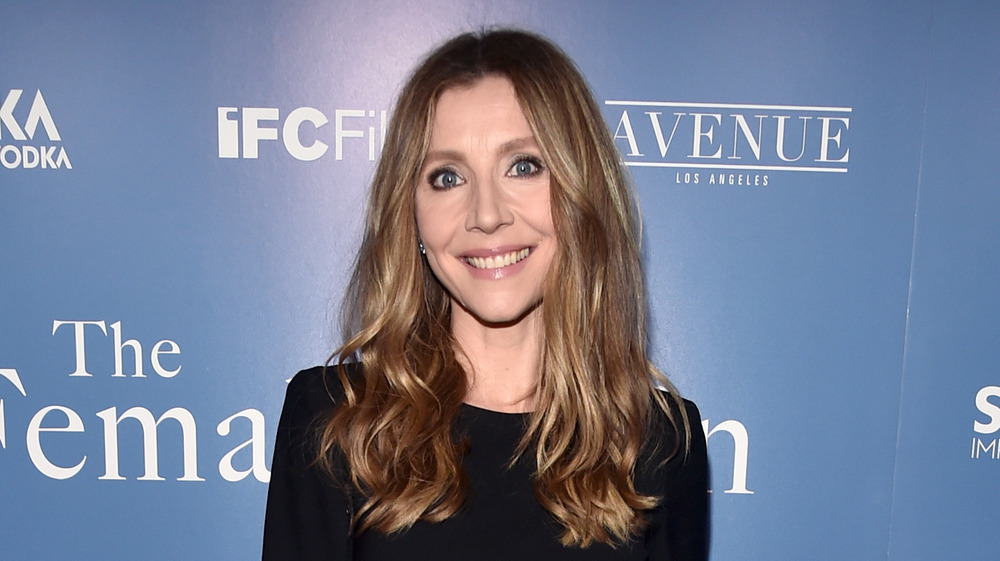 Alberto E. Rodriguez/Getty Images
Sarah Chalke's biggest role to date, without a doubt, was as the lovably neurotic Dr. Elliot Reid on long-running hospital-based sitcom Scrubs. The comedic actress featured alongside Zach Braff and Donald Faison for all nine seasons, leaving an indelible mark on viewers. In an interview with Digital Spy, Chalke revealed she almost missed the audition after returning home from a show at midnight and having to read through the pilot in record time. The actress reminisced, "I went in the next morning at 9, and, yeah, I'll never forget the moment that Bill [Lawrence, showrunner] called me and was like, 'You've got it' ... I thought I was maybe dreaming when I got that phone call." 
The actress compared reading the initial Scrubs script to Firefly Lane, noting, "You kind of get goosebumps, and you think, 'Oh my gosh, I hope this works. I hope we get to do this for a while.' But you never know, right? Because it's such a combination of timing and so many factors that go into it. You know when you read something and you love it, but you don't know how it'll be received." Outside of those two shows, Sarah Chalke also starred on Roseanne and its spinoff, The Conners, as well as doing a whole host of voice work, including on Rick and Morty and Paradise PD. TV is her forte and, clearly, with Firefly Lane she's proving the small screen really suits her.