The Real Reason Syd And Shea McGee Didn't Want To Do Dream Home Makeover At First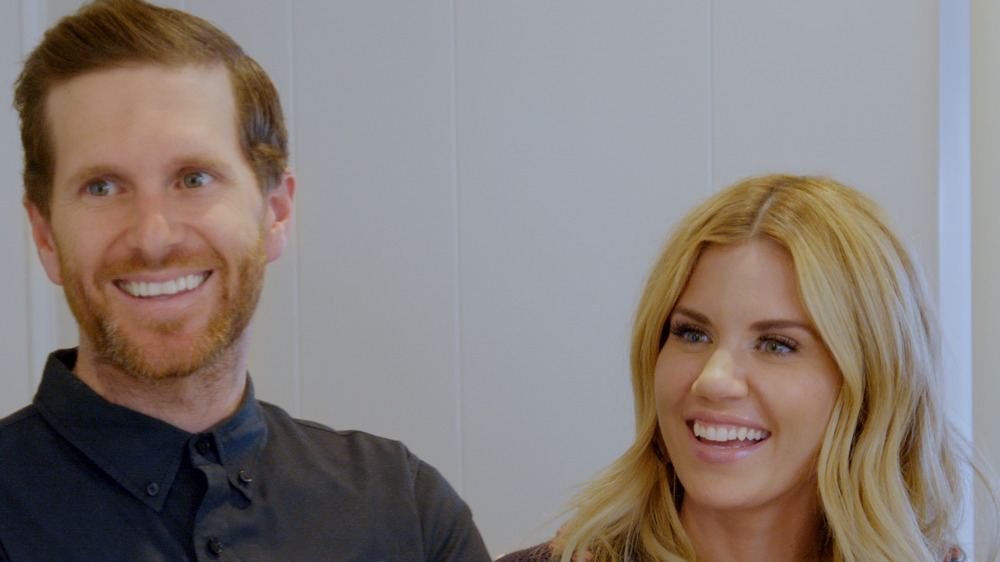 Netflix
We may receive a commission on purchases made from links.
TV bingers and interior design aficionados alike have flocked to the hit Netflix series Dream Home Makeover. The show, featuring husband-and-wife duo Syd and Shea McGee, follows the couple as they design homes in their signature style all while tackling family life with their two daughters, Wren and Ivy. While the couple has found immense success in the interior design space — in addition to the show, they have their own design business, a collaboration with Target, a furniture line and 2.6 million followers on Instagram — success didn't come easy to the Utah natives.
When Shea first decided to leave her day job in public relations to start a decorating business, the couple struggled. "We were selling things to make ends meet. It just progressed to anything and everything that wasn't a necessity had to go," Shea told People. After leaving California for more affordable Utah and renting a small, run-down studio, their luck began to change. They created their business Studio McGee and thanks to Instagram, they caught the eye of a production company looking to create a show about them. Unfortunately, according to PopSugar, the idea the company pushed felt wrong to the McGee's. "They came to town, filmed us, and it was kind of a disaster," Shea explained on a Studio McGee's vlog. "They tried to make Syd the handyman and the contractor — which he is not — and the whole thing was just really rough."
How Dream Home Makeover became a reality
After their initial ordeal with a production company, the couple vowed to stay away from television, instead creating a YouTube channel. After a few years controlling their own content on their channel, and gaining a large following in the process, they were approached by Netflix. But this time, they were ready to give TV another shot.
Dream Home Makeover first premiered on Netflix in October of 2020, showcasing Shea's innate design skills and unique style choices and Syd's savvy business acumen. Quickly rising in popularity, the show was picked up for a second season, which aired at the start of this year. In addition to the show, the couple also released a memoir titled Make Life Beautiful, which quickly became a New York Times bestseller. The book shares their personal struggle of making it in the interior design business as well as a design guide. As fans look for what's next for the McGee family, they have yet to announce a third season but promise lots of fun things for the future — including a brand new baby coming July 2021 (via People).