This Is What Happened To Chris Blue From The Voice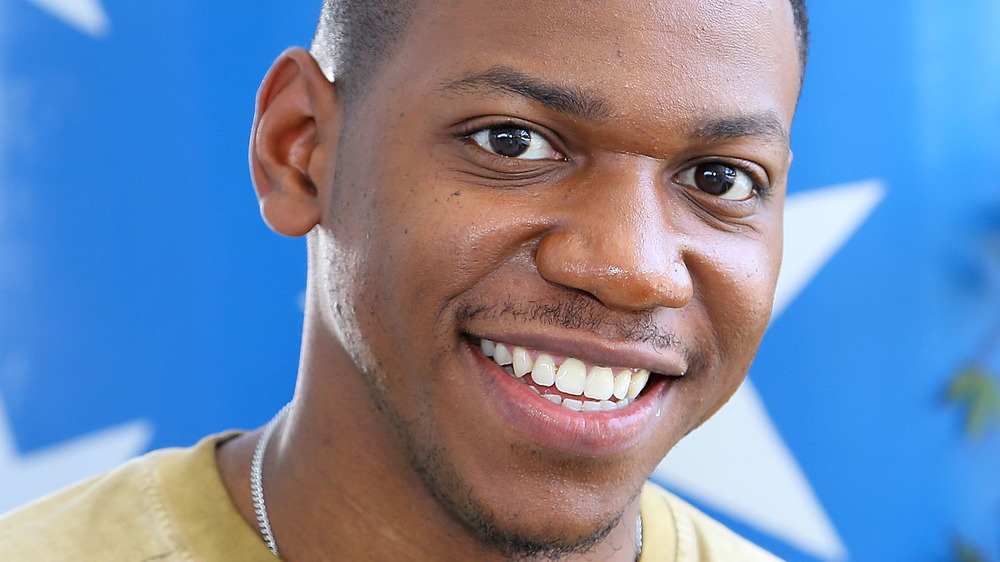 Paul Morigi/Getty Images
Fans often become attached to singers while they compete on The Voice, but many fan favorites struggle to find success once their season wraps — and Chris Blue is no exception. After winning season 12 of the hit singing competition in 2017, Blue quickly went to work on his first album. He released the single "Blue Blood Blues" less than a year after his win, but the Voice fan base had already moved on — according to iTunes, the song only lasted two days on their US Songs Chart (via iTunesCharts.net).
Pushing through his struggle, Blue realized that reaching the level of stardom he craved required more than he thought. "It's not an overnight thing ... I realized that a lot of load in the end is on me, and that was something I wasn't ready for," Blue told Knox News shortly after winning The Voice. At the end of 2019, Blue officially released his first EP titled "Fresh Start" along with a Christmas mini-album (via Knox News). And while he hoped for a successful 2020, his year, like many others, didn't go as planned. He managed to release "Back 2 The Future," a song about struggles within the Black community before 2020 came to a close — but he's not quite done yet.
Chis Blue has big plans for 2021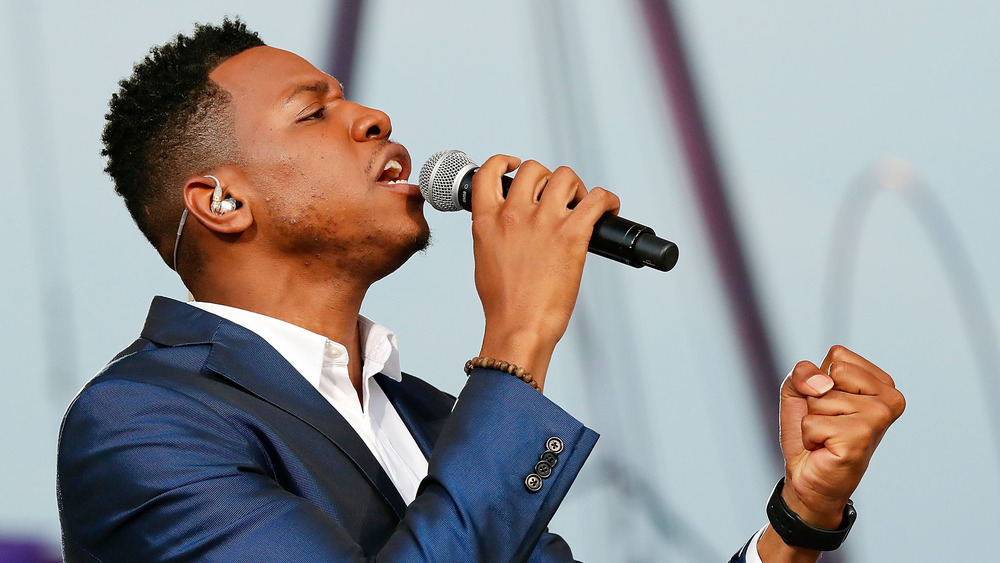 Paul Morigi/Getty Images
According to Knox News, the Knoxville native is looking forward to a year of growth in more ways than one. His newest EP "The Chris Blue Project" is in the works and slated to be released this spring. Fans can expect upbeat party music and music made with them in mind. "When I listen to the new music, there's a moment where I'm not thinking about what I've gone through or what I'm going through. It's just a moment of bliss," Blue told Knox News. "I think we can all use that now, so this is my salute to all the people that have loved on me and supported me since day one."
And while Blue and his fans have a lot to look forward to musically, it's Blue's personal life where things really get exciting. According to WBIR, Blue and his wife, Stephanie, are expecting a baby in April of 2021. After marrying in 2017, this new addition will be the couple's first child. "I'm looking forward to getting out and performing and traveling some more," Blue told Knox News in a recent interview. "The one thing that I'm really, really, really looking forward to is fatherhood."