Paris Hilton Opens Up About Feeling Humiliated By David Letterman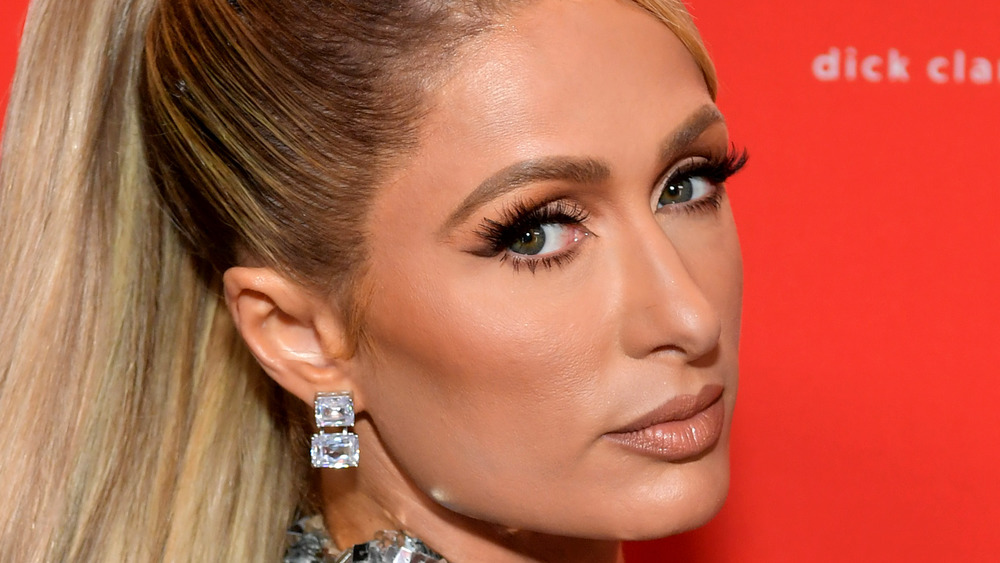 Emma Mcintyre /ama2020/Getty Images
Following the public outrage that New York Times documentary, Framing Britney Spears, has caused, many celebrities have come forward detailing their mistreatment in the public eye. Spears' old friend, Paris Hilton, revealed that she felt very "emotional" when watching the documentary and has come forward to discuss the poor treatment that she experienced as well, USA Today reports.
During a conversation with her sister, Nicky, on her new podcast This is Paris, the heiress chronicled her "humiliating" experience during the 2007 interview with David Letterman. According to Hilton, before her appearance on Late Show with David Letterman, her team made it clear that she would not discuss her time in jail, even going as far to say that she would not appear if the host brought it up. Her three-week jail stint for reckless driving proved deeply traumatic for her and the main reason for Hilton's appearance came as a promotion for her fragrance and other businesses.
The 40-year-old explained that she had appeared on Letterman's show before and enjoyed her experience. Thinking this time would follow suit, the host's questions caught her off guard. She explained, "That was off limits and he would not discuss it and we would only be there to promote the perfume and my other business ventures." Candidly sharing with her sister, "I felt like it was a safe place because I'd been going on Letterman for so many years. He'd always have fun with me and joke around, but I thought he would keep his word on this and I was wrong."
Paris Hilton was very specific with David Letterman about what she was willing to discuss prior to the interview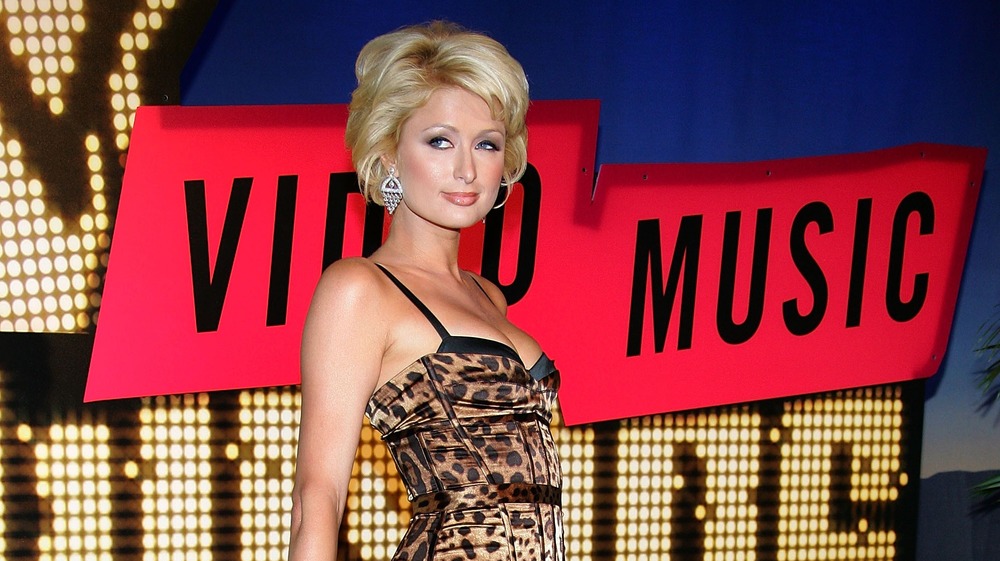 Ethan Miller/Getty Images
While Paris Hilton was reluctant to do the interview per USA Today, once she had a fragrance to promote, the heiress agreed with the mutual understanding her jail time was taboo. Unfortunately, Letterman didn't agree and pushed the topic on air. Eventually, she quipped, "I've moved on with my life so I don't really want to talk about it anymore." Hilton added during her podcast, "It was like he was just purposely trying to humiliate me." She added, "It was just very cruel and very mean."
Hilton vowed never to do the show again, explaining, "[A]fter it ended I looked at him and I said, 'I'm never coming on the show again. You've crossed the line.'". Eventually, after multiple apologies, she did, however, return to the Late Night stage, but Letterman's behavior underpins a trend of repeated maltreatment of young celebrities that society readily accepted over the years. 
The newly engaged Hilton also discussed her 2007 MTV Movie Awards appearance, during which Sarah Silverman openly trashed her. According to The Daily Mail, Silverman crassly joked with the audience saying, "I heard to make her feel more comfortable in prison the guards are going to paint the bars to look like penises, I am just afraid she is going to break her teeth on those things." Hilton recalled, "I was sitting there, wanting to die, I was holding back tears, I had tears in my eyes. I literally wanted to run out of the entire room. The whole audience was laughing and she would not stop."