Britney Spears Shares An Emotional Post About Her Teenage Sons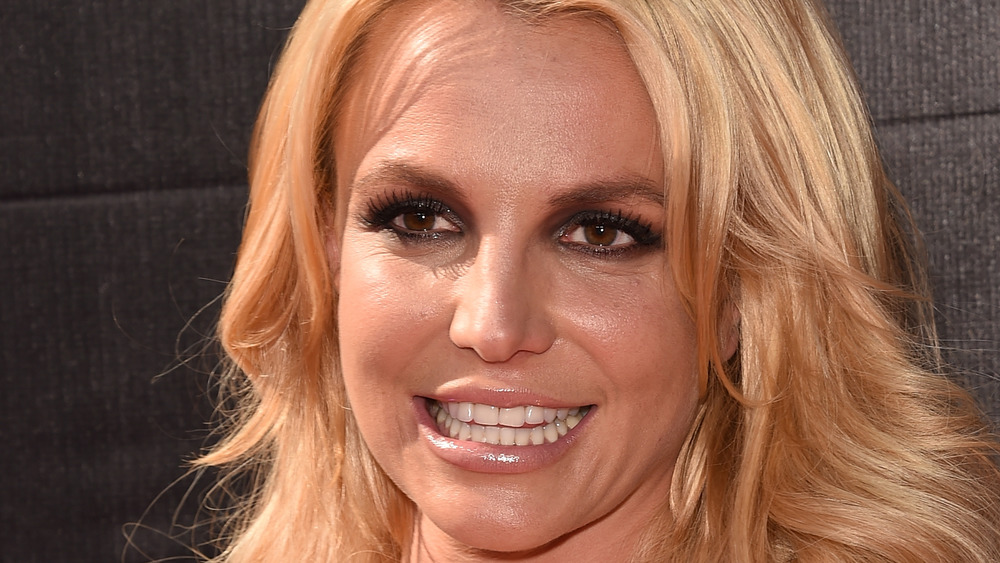 Jason Merritt/term/Getty Images
Britney Spears has led an extraordinary life that most of us cannot relate to on any level. However, at the end of the day, the megastar is just like any parent who feels disbelief that her babies are growing up too fast.
In a new Instagram post, the mom of two is getting emotional as she reflects upon how much her teenage sons have grown up — Sean is now 15, and Jayden is 14 (via Today). We know — we can't believe it either. But most of all, it is the boys' famous mom who is in awe of how, as she put it, "time flies."
"My boys are so big now!!!!" Spears captioned a series of selfies featuring Sean and Jayden standing on either side of her, and yes, they are taller than the singer. "I know ... I know ... it's very hard for any mama especially a mama with boys seeing them grow up so fast !!!!" she goes on to lament. But then, the pop star's post digs even deeper into a mom's emotions — and her observations about parenthood may just make you cry.
Some fans question the authenticity of Britney Spears' new post
"Talk about enough to make you go to your knees ... GEEZ !!!!" Spears writes in her viral post, which has been liked by over 1.5 million people. She sweetly adds, "I'm extremely lucky because my two babies are such gentleman [sic] and so kind that I must have done something right !!!!"
Then, Spears notes, "I haven't posted pictures of them for some time cause they're at the age where they want to express their own identities and I totally get it ...." But it turns out the boys let their celebrity mom post these particular photos. And fans are beyond grateful, with many of the star's followers noting in the comments section how happy they are to see her with her sons in light of the ongoing dispute surrounding her conservatorship.
Of course, some fans questioned whether it truly was Spears writing the post given conspiracy theories that someone else is curating her social media. But as the star's social media manager, Cassie Petrey, recently explained, "Britney creates her own posts and writes her own captions for Instagram" (via Vanity Fair).