Who Is Below Deck Sailing Yacht's Captain Glenn Shephard?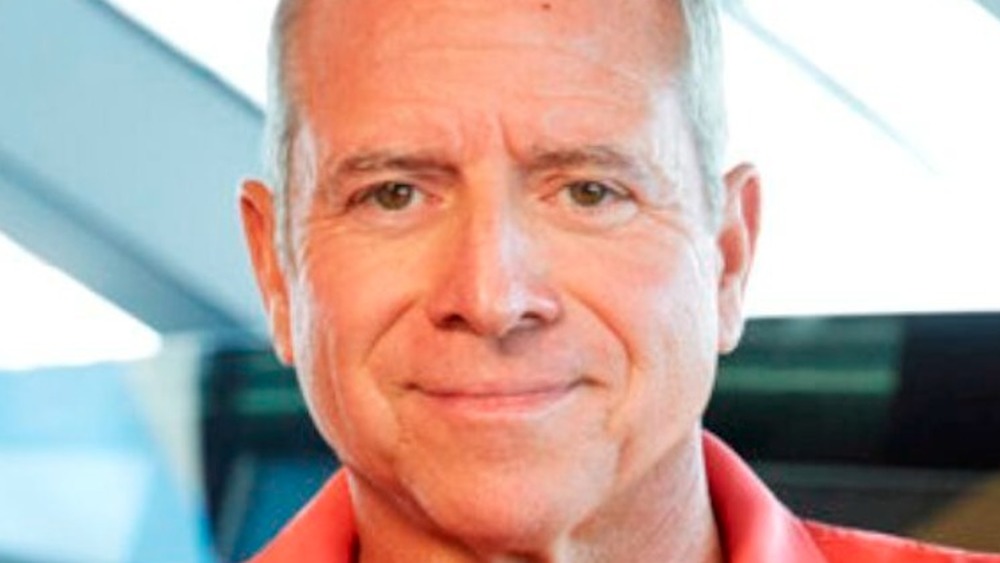 Bravo
Below Deck has a grand tradition of iconic captains, from the stud of the sea himself, Captain Lee Rosbach, to the ultimate HBIC, Mediterranean's Captain Sandy Yawn. The latest installment in the fast-growing franchise, Below Deck Sailing Yacht, features another legendary leader in Captain Glenn Shephard. He may hail from Canada, but there's nothing soft about Shephard's approach, particularly when handling a crew-member who brought drugs on board (via Decider). 
Unlike many of his much younger charges, Shephard doesn't overshare on social media. His Instagram is full of scenic shots from his travels around the world, but the Below Deck star is adamant about refusing to post almost any photos of himself. Therefore, it's somewhat difficult to get a read on who Captain Glenn actually is. Are his scenes on Sailing Yacht representative of the long-time yachtie's real-life personality? Or is he simply putting on a show for the cameras? 
Shephard is a confidently laid-back leader
Shephard's official Bravo bio advises he hails from Montreal and has always been a travel junkie, entering yachting by chance after nabbing a job as a deckhand aboard a 50-foot classic sailboat. Now he's more than 20 years in, with 11 banked as captain of the Parsifal III. Captain Glenn is comfortable catering to high-end guests and rarely loses his cool unless pushed. Following a boat crash, he unleashed an expletive-filled rant, reasoning to E! News that he's only human. 
The seasoned sailor was quick to note, however, "I promise you I didn't do it on purpose for the drama" (via E! News). On whether his leadership style more closely resembles Captain Lee or Captain Sandy, Shephard told E! News, "I may have a little bit of both of them, but I'm probably a little bit more laid back than they are ... . I have a very laid back [style], not completely hands off but I like to give ownership of the departments to my department heads. ... I consider myself a macromanager." 
The yachtie life chose Captain Glenn
Below Deck Sailing Yacht's chief stew Daisy Kelliher confirmed, in a chat with Bravo's Daily Dish, Shephard is just as sweet IRL. "He's exactly the way he comes across," she advised, gushing, "That's the kind of captain I love working for, doesn't micromanage, is there if you need him. Just a really nice, pleasant person to be around, absolutely. We all really, really loved working for him." Evidently, Shephard is 100 percent focused on getting the job done. 
The yachtie life called his name and he answered it, never questioning the move. In fact, as Captain Glenn admitted to the Daily Dish, he's spent much of his career trying to recreate that first stint as a deckhand, admitting, "I just fell in love with the idea of cruising on a little boat in the Mediterranean." It was "the travel, the money, and the freedom that you can take time off regularly" that hooked him in and, naturally, Shephard hasn't looked back since.