What You Didn't Know About Annie LeBlanc's Jewelry Line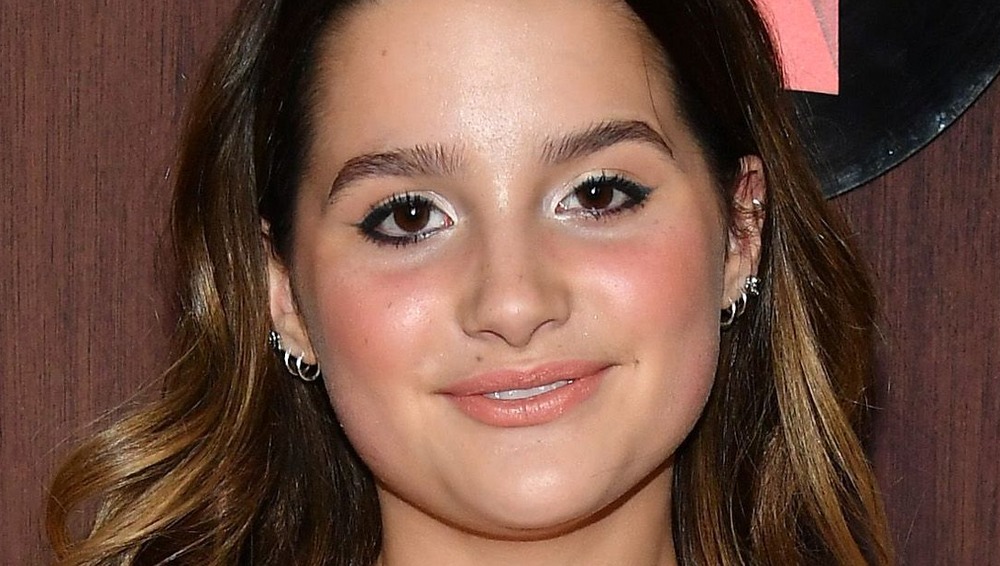 Amy Sussman/Getty Images
From being a level 9 gymnast to becoming a Nickelodeon star in the comedy show Side Hustle, internet personality Jules 'Annie' LeBlanc is an incredible success (via Bratayley). The 16-year-old Georgia native won a Kid's Choice Award in 2020 as Favorite Female Social Star, according to Nickelodeon. And Famous Birthdays' founder Evan Britton called her one of the "biggest female Gen Z stars right now" (via Business Insider). One of the latest additions to her long list of projects was launching her own jewelry brand, Annie LeBling, back in 2018. 
LeBlanc, who began going by Jules instead of Annie in late 2020, hosted a pop-up shop in Los Angeles where her fans had the chance to get her bracelets and meet the internet idol (via Celeb Secrets). While the Bratayley Youtube stars already had an extensive array of merch, LeBlanc admitted that "Annie LeBling" was more representative of herself. "I feel like these are going to be like top-notch, very cool," LeBlanc said at the 2018 launch party. "Something more personal I feel."
Annie LeBling now includes a bracelet and ring collection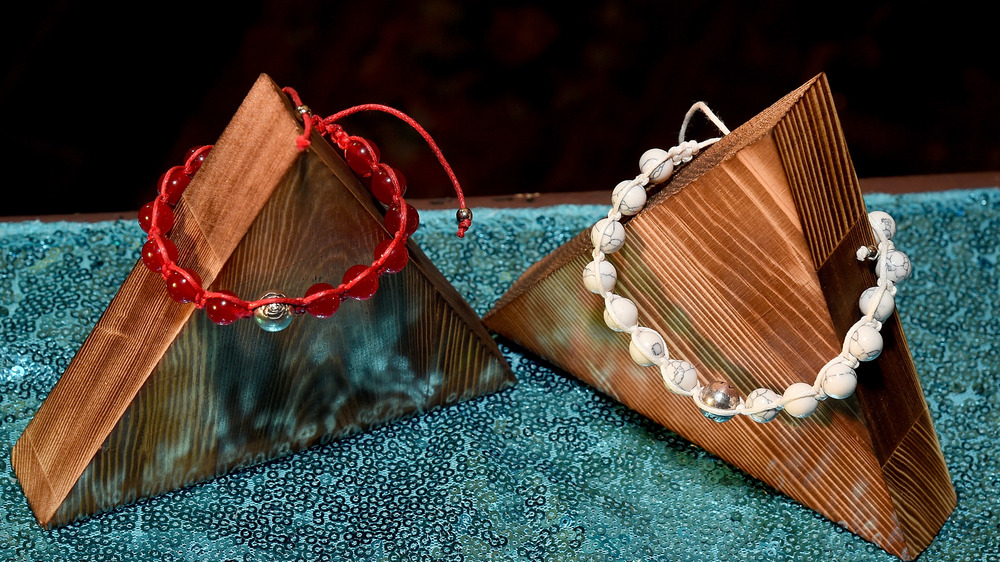 Michael Kovac/Getty Images
While Annie LeBling started by only offering bracelets, the list of products is growing with a newly-launched collection of show-stopping rings to pair up with your favorite outfits, per AnnieBling.com. The ring collection includes 13 styles — out of which six are already sold out — in sterling silver and rose gold with sparkling embellishments and designs of stars and hearts. Her bracelet offerings are also expanding with her new Garnet Stone Bracelet in Rose, which features an earth stone that will give you stabilizing and protective energies. 
"Whether you want to go glam, or edgy and cool, we have all the designs you need to customize your look," reads LeBlanc's letter to her customers on her official site. LeBlanc got the guidance of celebrity marketing expert Kristi Kaylor for her jewelry collection and received outpouring support from other online celebs such as best friend and Chicken Girls YouTube star Riley Lewis (via Celeb Secrets). "We are so thrilled to team up with Annie and launch her bracelet collection. She has an amazing eye for design and quality!" Kaylor noted.