The Queen Probably Won't Visit Prince Philip In The Hospital. Here's Why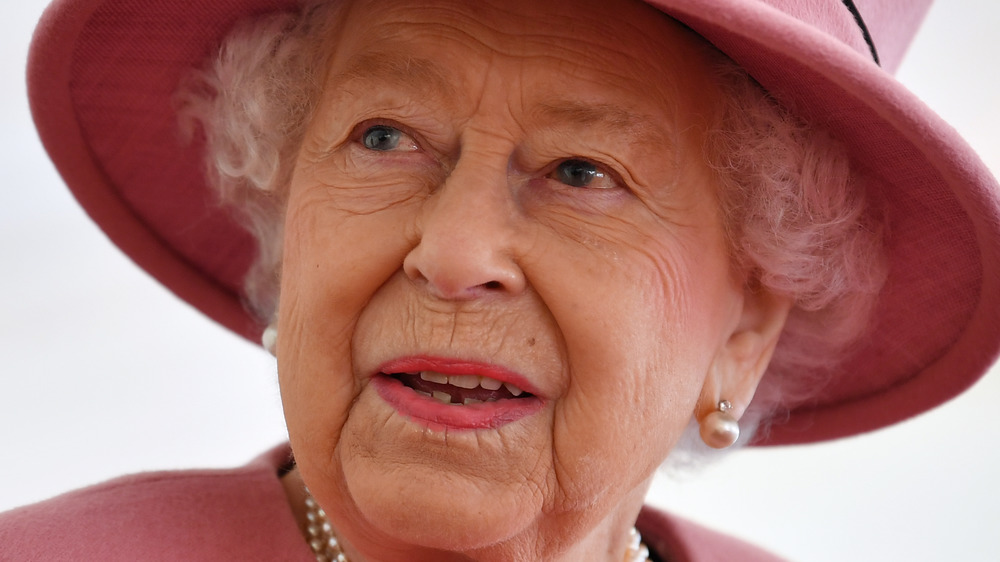 Wpa Pool/Getty Images
Prince Philip's hospital stay has been extended, and fans of the British royal family might be wondering when Queen Elizabeth II will visit her ailing husband. On Feb. 16, the 99-year-old prince was taken from Windsor Castle to King Edward VII's Hospital after feeling unwell. Buckingham Palace announced yesterday that doctors will continue treating the senior royal for an infection while also testing and observing him for a pre-existing heart condition, according to The New York Times.
Although reports have said that Prince Charles visited his father in the hospital Feb. 20 (via ABC News), most of the royal family has kept their visits virtual by checking in on the elderly prince by phone or Zoom. Prince Edward told Sky News he'd spoken to his father by phone, reporting that Philip was "looking forward to getting out, which is the most positive thing." Philip's grandson, Harry, recently told host James Corden on The Late Late Show that he'd used Zoom to keep in touch with his grandparents, according to Yahoo! News. Harry laughed and shared that instead of digitally leaving the meeting, Philip instead slams his laptop shut. "He just goes 'doof'!" Harry said while demonstrating the gesture.
The queen will likely only visit if the news is bad, experts say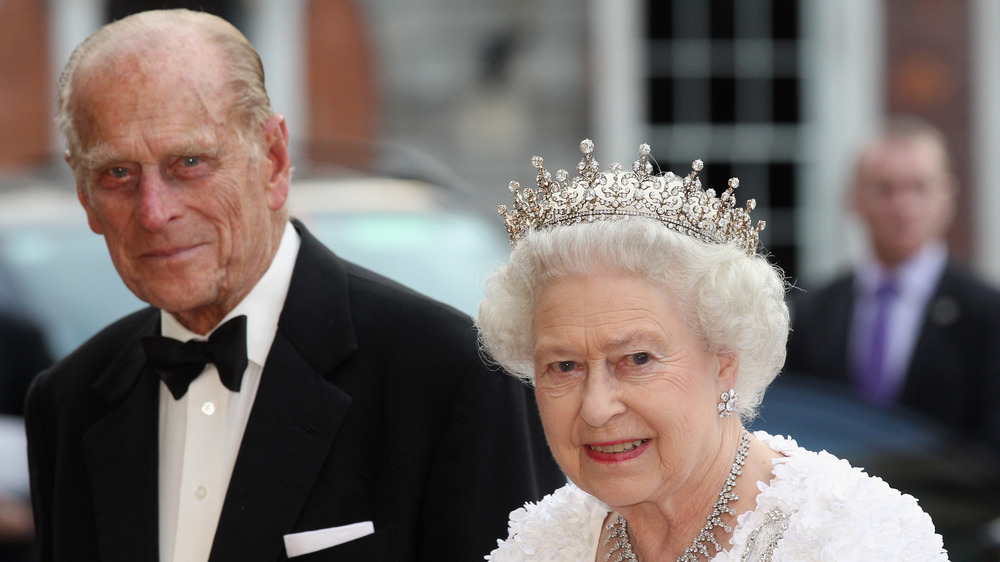 Oli Scarff/Getty Images
Queen Elizabeth has kept busy during her husband's hospitalization, primarily by speaking with other world leaders about their handling of COVID-19, according to People. During video calls yesterday, the 94-year-old monarch also reacted to the installation of a new sculpture of her on government grounds by speaking with the artist and saying, "It must be quite alarming to suddenly see it out of the window — you'd think, gracious, has she arrived unexpectedly!"
Royal expert Arthur Edwards told 7News that the elderly royal has had few visitors because of hospital restrictions amidst an ongoing pandemic. Although the couple received the first dose of vaccines in January, the 94-year-old queen and her husband are at risk of exposure to the coronavirus if she visits. She remains isolated at Windsor Castle while she works. "The reason only the Prince has gone this time is that the Duke doesn't want anybody (else) there," Edwards said. "And when people tell me how serious he is, I said, 'When the Queen turns up then you start to worry.'"