The Truth About Kayleigh McEnany's New Job On TV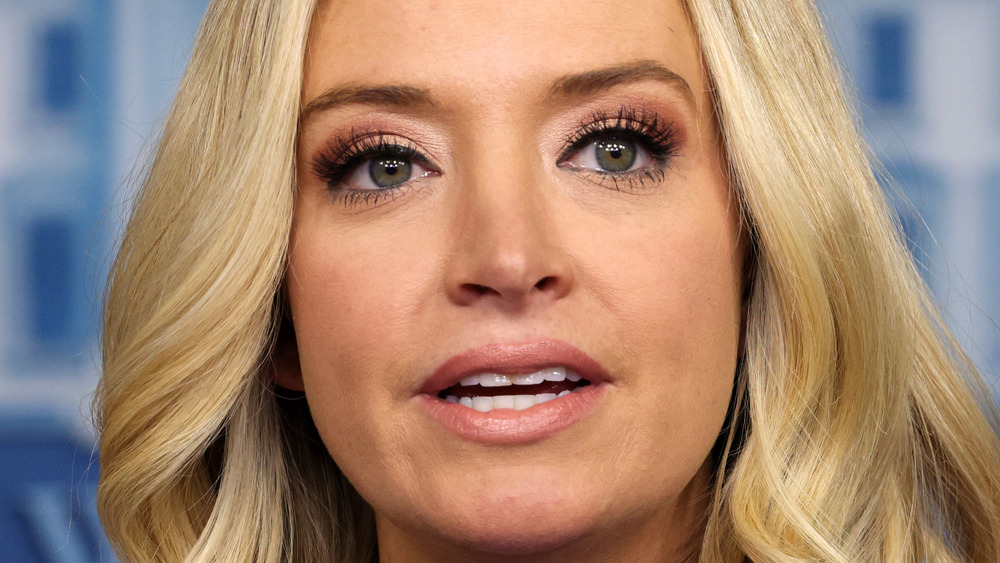 Alex Wong/Getty Images
One of the first TV appearances that former White House press secretary Kayleigh McEnany advertises is a 2011 appearance on Fox News. Business Insider dug up the clip when they researched her. A decade later, and McEnany seems to be coming full circle. On Twitter, her new Fox News colleagues began "welcoming her to the family," almost immediately after McEnany talked gave an interview to Fox News' Faulkner Focus, her first since Donald Trump boarded a plane for Mar-A-Lago on January 20.
"We will be seeing much more of her in the future," Fox's Harris Faulkner promised listeners. Is McEnany is replacing another one of Trump's former press secretaries, Sarah Huckabee Sanders? Similar to McEnany, Huckabee Sanders began contributing to the conservative news platform in 2019, months after she left the Trump administration (via USA Today). She's since left the network, of course, having launched a gubernatorial campaign in Arkansas (via NPR).
Sanders is hardly the only ex-Trump administration official that has also worked at Fox News. Business Insider counted 20 others in February 2020, including former White House communications director Hope Hicks, one-time White House deputy press secretary Raj Shah, Trump's former campaign manager, David Bossie, one-time State Department spokeswoman Heather Naruet, and former White House director of strategic communications Mercedes Schlapp.
Was McEnany supposed to start at Fox News in January?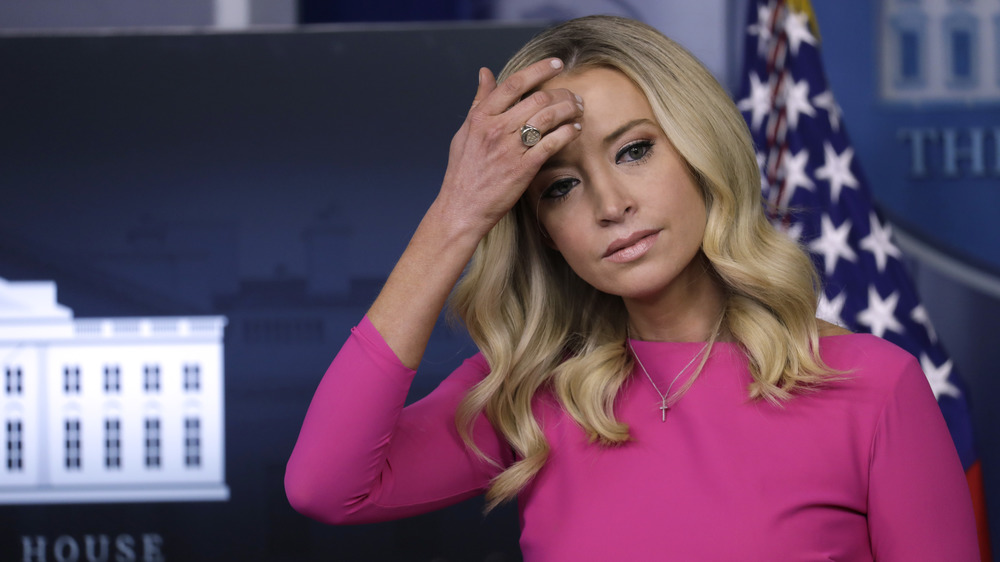 Bloomberg/Getty Images
Deadline says that Kayleigh McEnany is set to become an "on-air commentator" for Fox News. Details about the exact parameters of her job have yet to be divulged, and when NBC reached out to the network, it remained thin-lipped. It seems likely, however, that McEnany's gig has been in the works for some time, now. In August 2020, The New York Times pointed out that then-White House press secretary McEnany "almost exclusively appeared on Fox News." And, it was most likely before January 2021 that McEnany and Fox were trying to work some kind of contract out. 
When CREW examined the former White House press secretary's financial disclosure form in January 2021, it found she'd listed "employment agreement with Fox News, starting work in January" on them. But as of a month ago, as Deadline reported, Fox would only cop to having discussed a position with her. A source further told the platform that sometime "after the election" Fox had begun negotiations with McEnany about the possibility of an "on-air role and we paused on them."
Perhaps a part of the network's initial hesitation came from pushback within the organization. If The Daily Beast is to be believed, several "insiders" are upset at the move to hire McEnany. "It bothers me in that it is basically a slap in the face to the hardworking journalists that value real news and facts," a Fox News employee ranted to the media platform.