What We Know About Serena Williams And Daughter Alexis' First Fashion Campaign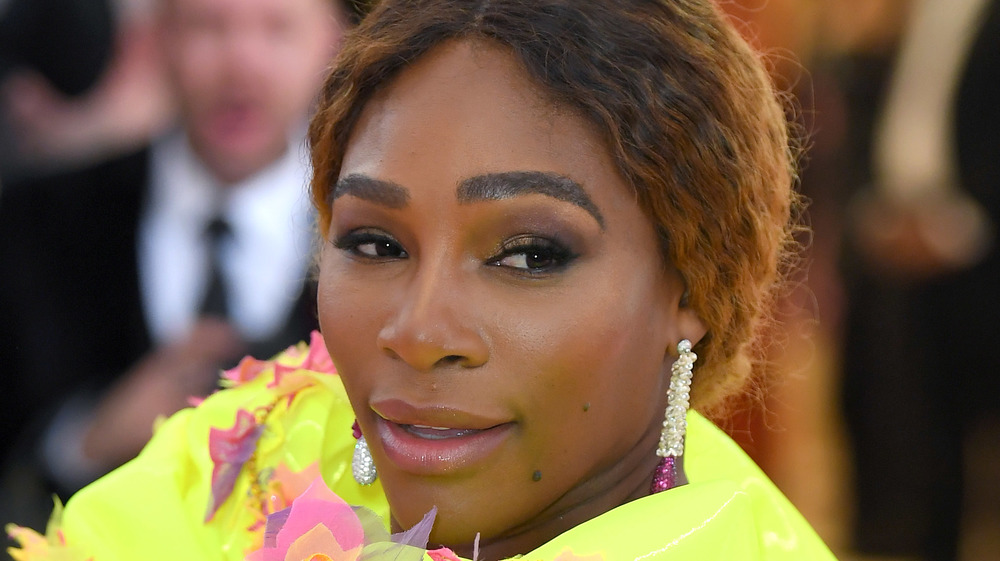 Karwai Tang/Getty Images
Tennis superstar Serena Williams is twinning with her three-year-old daughter, Alexis Olympia Ohanian Jr., in a new fashion campaign for Stuart Weitzman. And they aced it! In a super sweet video on Instagram of the two of them dancing and posing wearing matching white dresses, Williams said, "The best part about being a mom for me is having responsibility, someone that really relies on me. And it is waking up every day to see her so happy to see me. It's a feeling I never thought I would experience."
Her sister, Venus Williams, replied to the post with, "This is my favorite thing in LIFE!" The line, called "Footsteps to Follow," is in collaboration with Stuart Weitzman and includes sandals, flats, and booties (via Stuart Weitzman). Williams explained how much the campaign meant to her. "Being on set with Olympia to shoot this campaign meant so much to me, and it is a moment together I will never forget," she said (via Stuart Weitzman). She is mini Serena; she's so cute and she's so fun."
The company revealed the goal of the campaign, writing on Instagram, "Footsteps to Follow highlights how every generation can inspire any generation — be it parents to children or vice versa — to step into each other's shoes and step into new worlds."
Serena Williams has been interested in fashion since she was little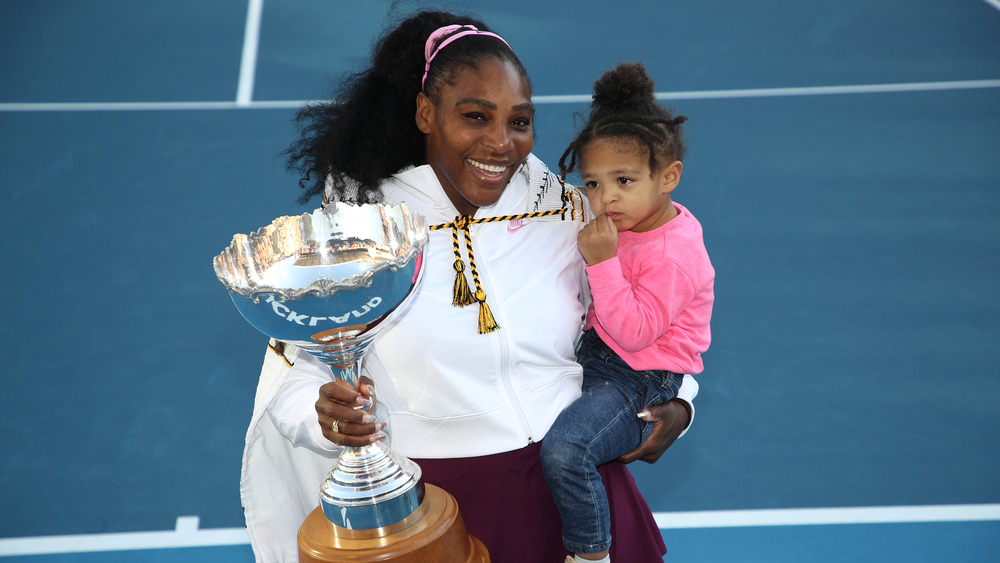 Phil Walter/Getty Images
This is hardly Serena Williams' first foray into fashion. She is in her fourth season as global spokesperson for Stuart Weitzman (via Stuart Weitzman), and in the past has collaborated with Nike and HSN. Williams went to school for fashion design for two years at the Art Institute of Fort Lauderdale, and she has her own clothing line, called Serena (via WWD). Her introduction to fashion design came when she was just a child. She told Vogue, "My mom used to make our outfits when we would play tennis. She taught me early on how to sew and how to make things. It's always been something that inevitably I was going to be in."
Williams has also brought her sense of style onto the court. She has never re-worn an outfit in her major matches, and she made news when the catsuit she wore to the 2018 French Open was banned for future events (via Glamour). She described her personal style to The Sydney Morning Herald as "a hint of classic with lots of trends." As she explained, "I like to mix the two. I love trends but I also like to have a classic silhouette, or elements of it — a shoulder or a waistline — to tone it down a little bit."