The Truth About Elton John's Marriage To Ex-Wife Renate Blauel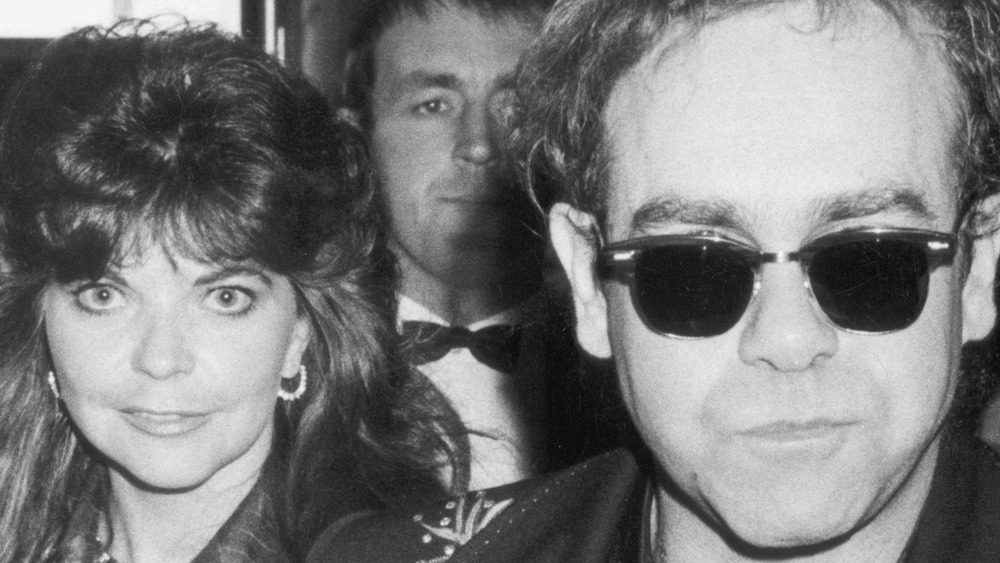 Dave Hogan/Getty Images
For some Elton John fans, Rocketman was the first time they learned the 73-year-old musical sensation was once married to a woman. John first met Renate Blauel in early 1983 in London while finishing his Too Low for Zero album. Blauel was learning about sound engineering at the time, and had dreams of becoming a record executive (per Smooth Radio).
A year later, John and Blauel were married. On February 10, 1984, John proposed. Three days later, they tied the knot at St Mark's Anglican church in Darlinghurst, Australia (per Refinery29). When John returned to Australia in 2017, he remembered the time fondly.
"I'm so excited to be back in Australia for a series of shows. Many years ago, I chose Australia for my wedding to a wonderful woman for whom I have so much love and admiration," he wrote on Instagram. "I wanted more than anything to be a good husband, but I denied who I really was, which caused my wife sadness, and caused me huge guilt and regret."
Elton and Renate were married for four years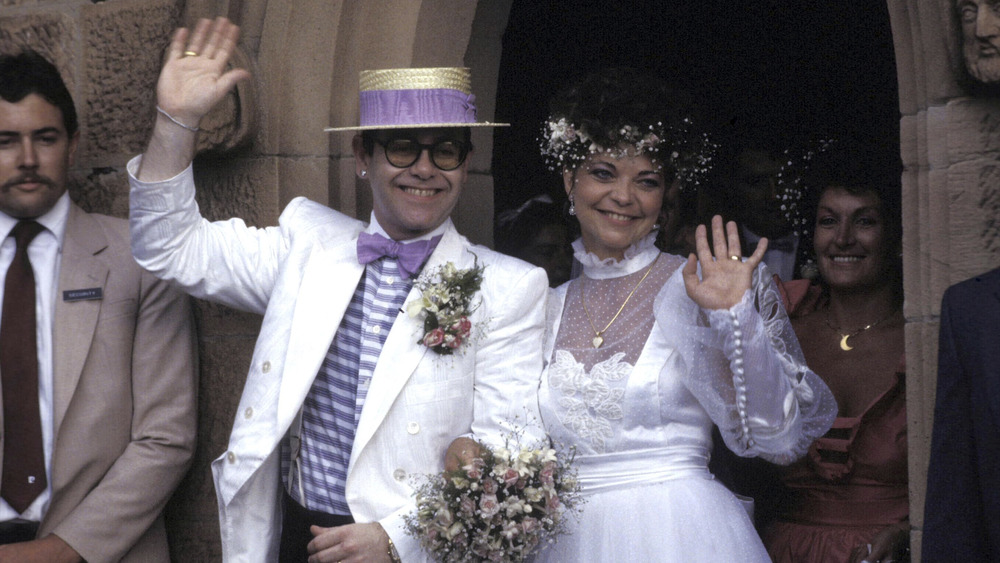 Patrick Riviere/Getty Images
Though a lot of their marriage was private, the public took the news of its end very seriously. John was already known to be bisexual at the time, and many speculated that may have been part of the dissolution of the marriage. Blauel, at the time, said their split was amicable and that they "genuinely intend to remain best of friends" (per People).
After John came out as gay the same year they were divorced, and later married partner David Furnish, that didn't prove to be the case. The two would go years without speaking after the divorce was finalized. "A drug addict thinks like this: 'I've had enough boyfriends, and that's not made me happy, so I'll have a wife — that will change everything.' And I loved Renate," he told The Australian in 2008 (per Page Six). She's a great girl. I really, really loved her. But, you know ... it is one of the things I regret most in my life, hurting her.
'Rocketman' would hurt Renate again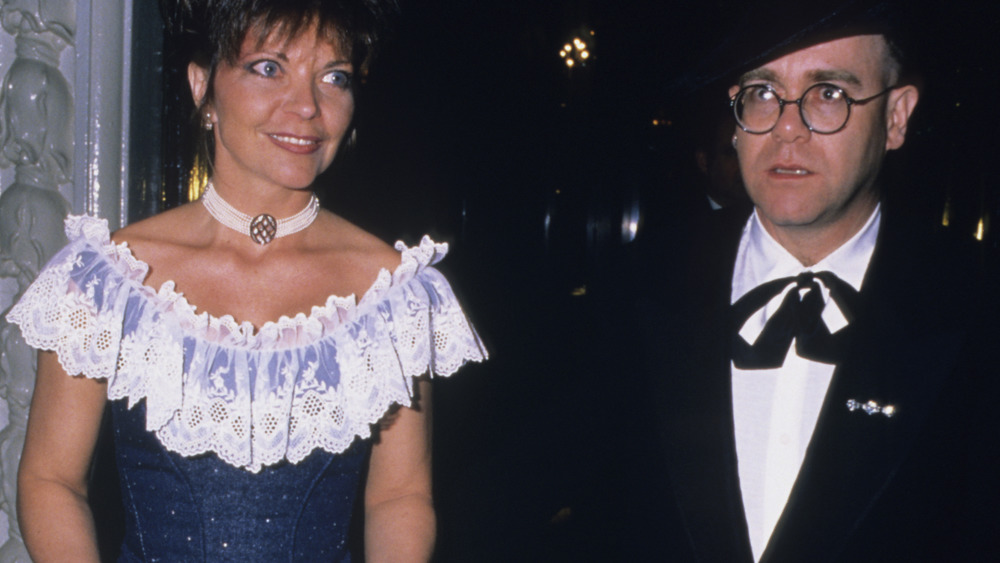 Georges De Keerle/Getty Images
Following the memoir and the biopic, Blauel sued John for violating an agreement that was part of their divorce. Her lawyers said that there was language that prevented either of them discussing the marriage or reasons for their separation (via The Guardian). In the lawsuit, Blauel asked for an injunction preventing any further disclosures about what went on in their marriage. She was also asking for damages and costs estimated at three million pounds.
A representative for John released a statement saying the two had worked out their legal differences. "The parties are happy to announce that they have resolved this case, in a way that acknowledges Renate's need for privacy," the statement read. "For her part, Renate acknowledges that Elton has acted in a dignified and respectful way towards her in the last 30 years and has been always happy to help her. They will not be discussing each other, or their marriage, in future and will be making no further comment about the case" (per The Baltimore Sun).