Oprah And Ellen's Net Worth: Which TV Host Is Worth The Most?
Rebecca Smeyne/Getty Images
There's no denying that both Oprah Winfrey and Ellen DeGeneres are successful women. Come to think of it, the word "successful" might be an understatement. Winfrey and DeGeneres are two of the most beloved talk show hosts in America (via Reviews.org). In fact, despite claims of a "toxic workplace environment," The Ellen DeGeneres Show won the People's Choice Award for best daytime talk show in 2020 (via USA Today). "Thanks to all of my fans for supporting me, for sticking by me," DeGeneres said. "I cannot tell you how grateful I am and what this means to me. It's more than I can possibly tell you. Especially right now."
Winfrey's also earned a number of awards for her former talk show The Oprah Winfrey Show (1986-2011), including a record nine Daytime Emmys for Best Talk Show and seven for Best Talk Show Host (via Gold Derby). With such a long list of achievements, it's hard not to wonder: Who has the higher net worth, Oprah or Ellen?
Oprah Winfrey is a billionaire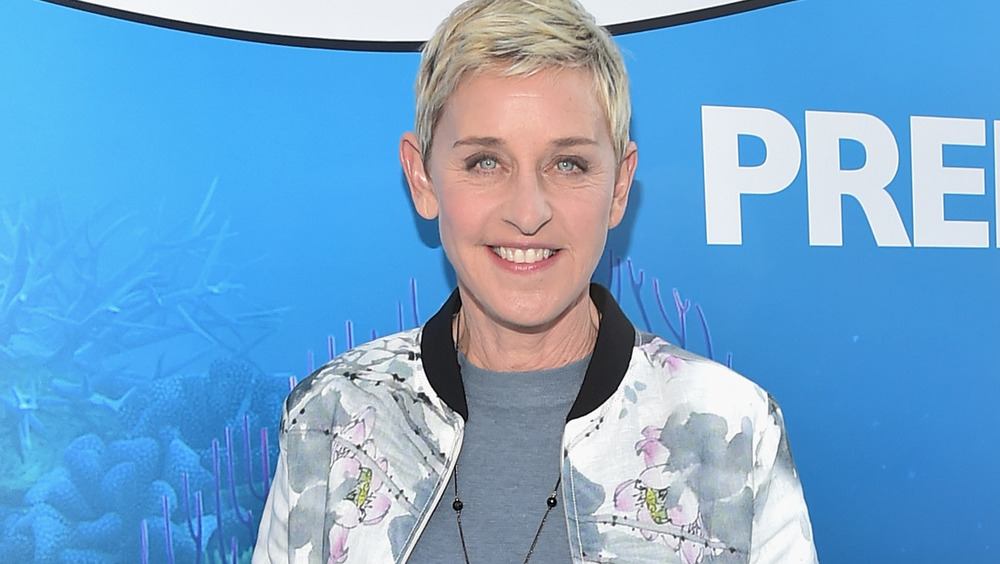 Alberto E. Rodriguez/Getty Images
While Ellen Degeneres has accumulated an impressive $370 million, Oprah Winfrey has a net worth in the billions — $2.7 billion, to be exact. In addition to her talk show (which ran for 25 years), Winfrey earns money through her cable network OWN, her partnership with Weight Watchers, and a multi-year contract with Apple TV+, according to Forbes. Winfrey also owns her own magazine titled O, The Oprah Magazine, and has published a number of books.
Even so, $370 million isn't just small potatoes. Like Winfrey, DeGeneres is a self-made woman who's battled ups and downs throughout her career (via Insider). Shortly after coming out on her sitcom Ellen, DeGeneres said she stopped receiving work. "I was really depressed," DeGeneres told Dax Shepard in an interview for his Armchair Expert podcast (via Today). "And because of that, and because the show was canceled, I was looked at as a failure in this business. No one would touch me. I had no agent, no possibility of a job, I had nothing." 
After voicing Dory in Finding Nemo and launching her daytime talk show, DeGeneres slowly rebuilt her career (via The Telegraph). "I can't believe that I was able to achieve what I achieved, lose it all and then get to this point in my life at 60 years old," DeGeneres told Shepard. "To start over at 45. Nobody starts over in this business at 45, much less a woman. I'm really grateful that I had that experience and it made me a stronger person."