The Tragic Story Of Oprah's Childhood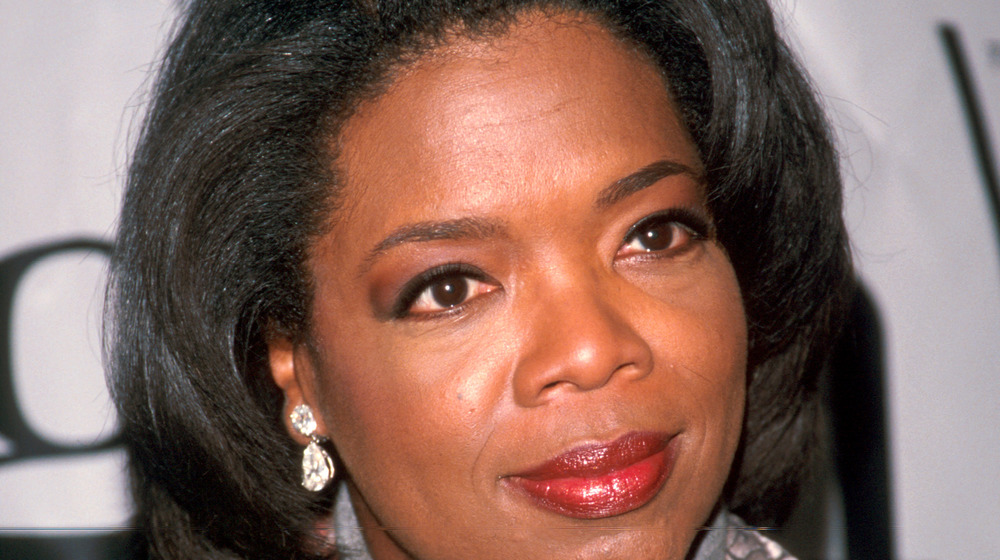 Evan Agostini/Getty Images
Oprah Winfrey has had the kind of career that was once seen as an impossibility for a woman. The accomplished actress and media mogul has defied many odds and smashed through barriers to get where she is today. 
What you may not have known is that Oprah has been battling against adversity her whole life. Oprah Gail Winfrey was born on January 29, 1954, in Kosciusko, Mississippi to young parents. Her mother, Vernita Lee, was 18 and her father, Vernon Winfrey, was 20 (per The Sun and Live About). Oprah's parents weren't together, leaving her to be raised by her grandmother, Hattie Mae Lee, while her mom moved north to find a home and secure work.
The early years of Oprah's life were filled with learning. Hattie Mae taught Oprah how to read and brought her to church, where the little girl would read passages aloud. She started kindergarten at five, but quickly was moved to the first grade when they saw how well she read and wrote (per Notable Biographies).
Oprah began moving around in the years that followed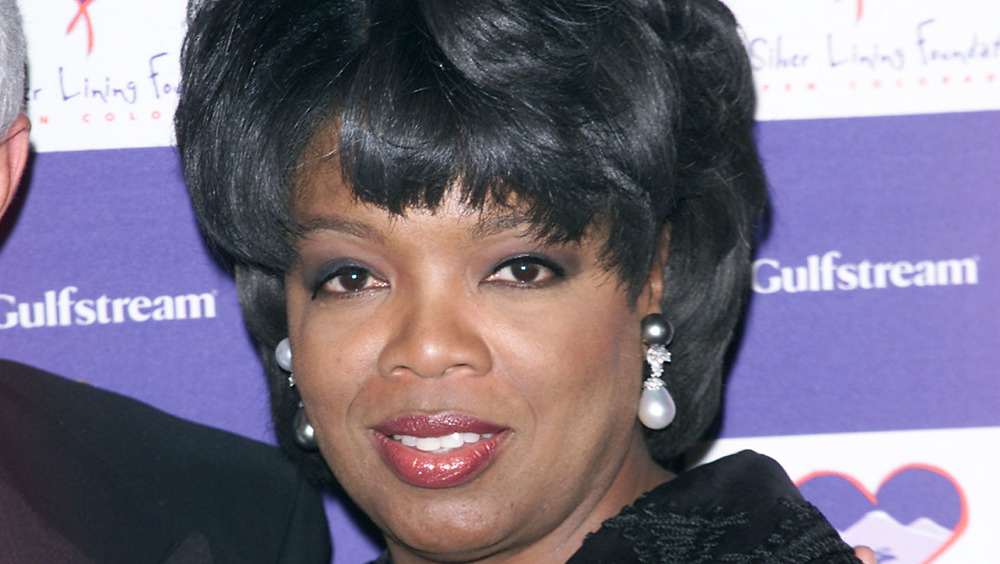 Nick Elgar/Getty Images
When Oprah's grandmother got sick, she was sent north to live with her mother and her half-sister in a boarding house in Milwaukee (per Live About). A year later, the 7-year-old was sent to live with her father and stepmother in Nashville. Oprah settled in nicely there, skipping a grade again and made her way to third grade. She got involved with her church and started showing her proficiency for public speaking.
The summer after the third grade, Oprah was taken to visit her mom and now two siblings. She decided to stay with them in Milwaukee. Oprah was living there at 9-years-old when she had her first experience with sexual abuse. While babysitting her younger siblings, Oprah says she was raped by her 19-year-old cousin. As time went on, a family friend and an uncle would also abuse the vulnerable young girl (via Newsner). Eventually, Oprah became pregnant.
The history of abuse was traumatizing to Oprah. She kept the incidents to herself and began acting out. She would skip school, steal, and run away. It became more than her mother could handle, and so Oprah was made to move back to Nashville, under her father's watchful eye.
At 14 years old, Oprah hid a big secret from her family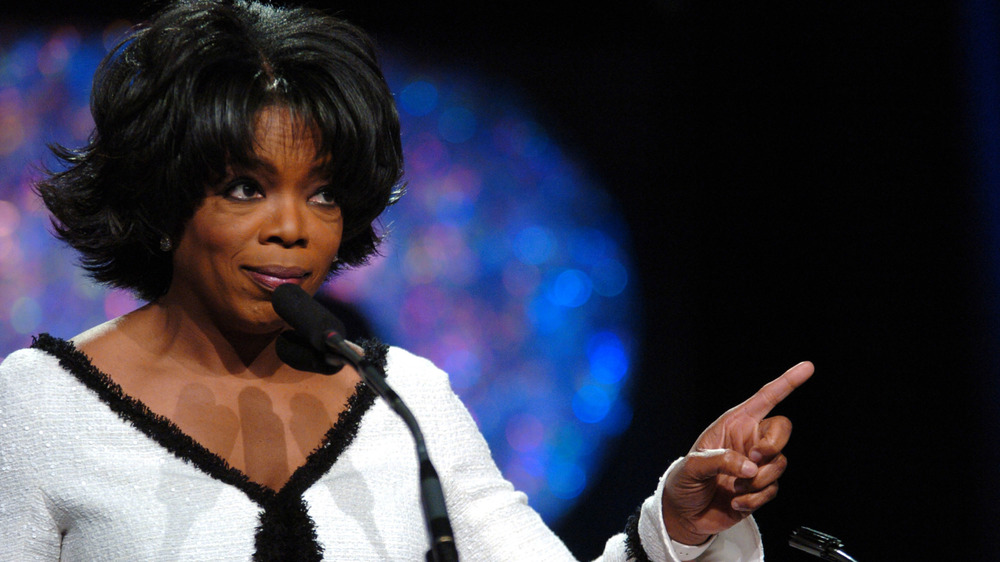 Bloomberg/Getty Images
The teenage girl managed to hide her pregnancy from her family for seven months. She told her father about the pregnancy, then went into labor the very same day. Her baby boy died two weeks later. "I was so ashamed, I hid the pregnancy until my swollen ankles and belly gave me away. The baby died in the hospital weeks later," she wrote in a 2007 issue of O Magazine.
The news would become public in 1990 when a family member sold Oprah's story to a tabloid for $19,000 (per The New York Post). Though it was devastating for her, she also said the experience taught her that carrying the shame and keeping it a secret was adding to her hurt. 
In 2015, Oprah shared the name she gave her child many years later. "I did an interview with a reporter before I came to Australia and she said you should name the baby son who died," she told News.com.au. "So I have named him, I had a little boy named Canaan. I did have a son. And I named him Canaan because Canaan means new land, new life."
If you, or anyone you know, have been a victim of sexual assault, help is available. Visit the Rape, Abuse & Incest National Network (RAINN) website or contact RAINN's National Helpline at 1-800-656-HOPE (4673).