What Happened To Cassandra Jean Whitehead From America's Next Top Model?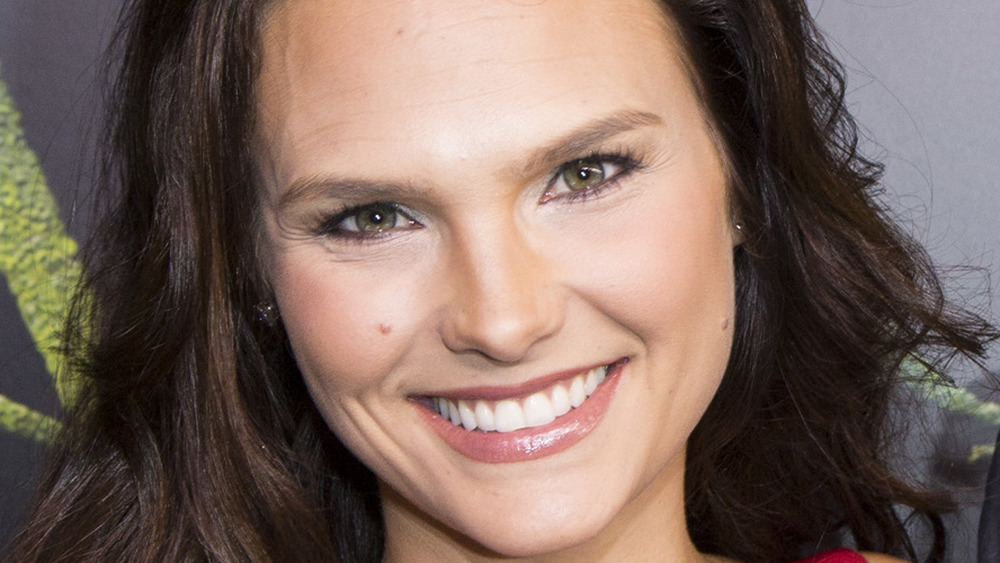 Phillip Chin/Getty Images
America's Next Top Model is one of the most well-known reality series in television history, and fans of the long-running competition show undoubtedly remember some of ANTM's most popular — and most controversial — cast members throughout its 24-season run.
ANTM fans were introduced to Cassandra Jean Whitehead on Season 5 of the show, and it's safe to say Cassandra made a lasting impression on viewers after she became the first model to send herself home. Apparently, she didn't like the Rosemary's Baby-inspired pixie cut she got during the infamous makeover episode, and refused to cut it even shorter when host Tyra Banks asked her to (via ANTM Fandom).
Although Whitehead's time on America's Next Top Model was cut short, that doesn't mean the 35-year-old beauty queen, model, and actress hasn't made a name for herself since her small screen debut over 15 years ago.
In fact, Cassandra Jean Whitehead has been quite busy since her time on American's Next Top Model ended!
Cassandra Jean Whitehead tied the knot with Canadian actor, Stephen Amell
Seven years after her appearance on America's Next Top Model, Cassandra Jean Whitehead started a new chapter in her life by marrying Canadian born actor and star of Arrow, Stephen Amell. The pair had a small, intimate wedding on Christmas day while on vacation in the Caribbean, in 2012 (via Just Jared). The wedding was officiated by a friend of the couple, and after their nuptials, the Amell family set off to St. Barts to celebrate New Years.
The couple share one child together, Maverick Alexandra Jean Amell, who was born on Oct. 15, 2013. Announcing her birth, Amell took to social media to post a picture holding his newborn daughter in front of a hospital TV and pointing to his onscreen persona sharing, "She came just in time for Amell Wednesdays."
Cassandra, who has gone by Cassandra Jean Amell since marrying the hunky Arrow star, often posts pictures of Maverick on her Instagram page, although it looks like most of the pics of her daughter are from the back to protect her privacy. She also posts pictures of Maverick's face covered mostly by a protective mask.
Casandra Jean Whitehead has been working in movies and TV since America's Next Top Model
Cassandra Jean Whitehead may have walked away from a shot at winning America's Next Top Model, but she hasn't shied away from a career in front of the camera. After her big screen debut in the 2009 comedy 2 Dudes and a Dream, she's also made appearances on popular shows like CSI: Miami, Hannah Montana, One Tree Hill, Mad Men, Hart of Dixie, Arrow (alongside her husband), Supergirl, and most recently, the CW series Roswell, New Mexico (via IMDb).
With an active Instagram account, the 35-year-old former pageant queen is as comfortable with self-promotion as she is with sharing candids of her family life to her 185,000 followers. And when it comes to her role on Roswell, New Mexico, she's always encouraging followers to watch. At the beginning of Covid-19 quarantine in March of 2020 she shared, "Isolation and Social Distancing can be rough. My expert medical opinion is that aliens make it better." And just 3 weeks ago, she took to her platform to promote season 4 of the show, writing, "What's that? Season 4 @cwroswellnm? Really excited for more alien Louise hair. Among other things"
Clearly, walking off the America's Next Top Model set was not a setback for Cassandra Jean Whitehead, and fans can't wait to see what's in store next!