Angelina Jolie Just Sold This Lavish Gift From Brad Pitt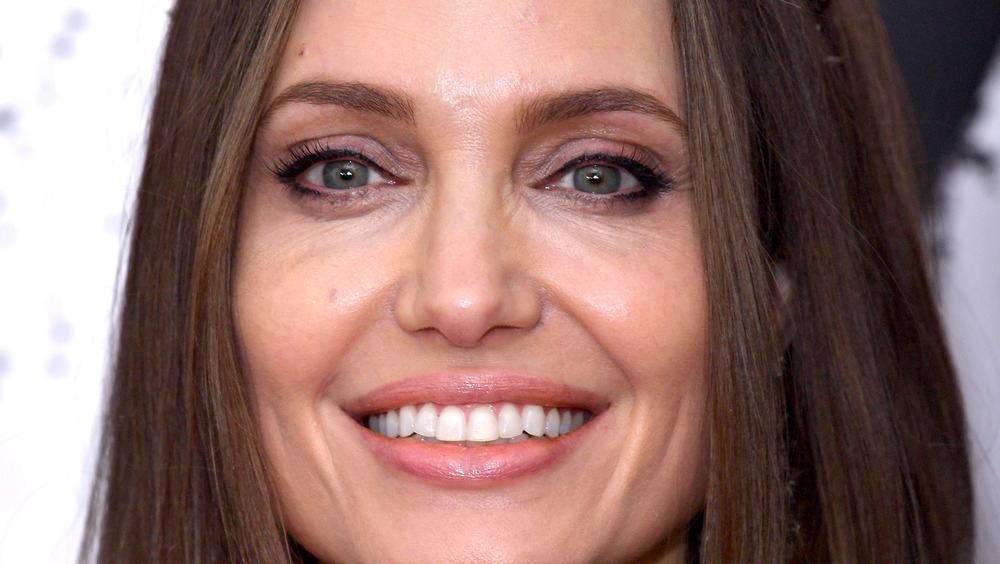 Gareth Cattermole/Getty Images
Roses, chocolates, diamonds and rare paintings are just a few of the romantic celebrity gifts many receive from their partners. In Angelina Jolie's case, she held a priceless work of art painted by Winston Churchill in her possession for years after her then-partner Brad Pitt gifted it to her.
According to People, Jolie is now $11.5 million richer after parting with the Tower of Koutoubia Mosque painting. Churchill, an avid painter, created the masterpiece during World War Two — the only one of his works he painted throughout the war. Originally, the British Prime Minister gave it to President Franklin D. Roosevelt in 1943 for his birthday. The image itself portrays a detailed sunrise over the city of Marrakesh, Morocco.
During an auction at Christie's in London, the image went to a phone bidder who will now own the priceless and historic masterpiece. The story behind the image comes following the 1943 Casablanca Conference, when Churchill told the U.S. president that the sunrise served as a hallmark experience that anyone visiting the area must witness. Following Roosevelt's ownership, the painting remained in the United States, The Art Newspaper reports, and eventually made its way into the Jolie-Pitt household.
Churchill, who considered himself an amateur painter, loved the sight of the sunrise in Morocco. His other works of art have sold for considerably less than the painting formerly in Jolie's possession, however.
The painting has historic significance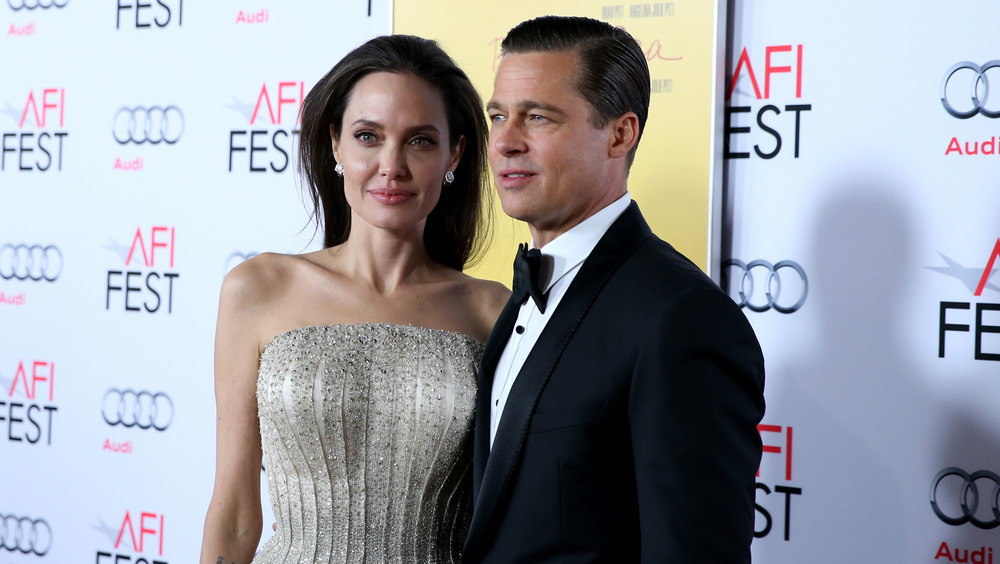 Jonathan Leibson/Getty Images
The Art Newspaper reports that the highest price ever paid for a Churchill original was formerly 1.7 million pounds — almost 2.4 million US dollars. The Tower painting was expected to sell for a cool $2-3 million, but ended up going for nearly $12 million. People cited a press release that explains the significance of the painting, saying, "Tower of the Koutoubia Mosque was created following the Casablanca Conference where it was agreed by the Allied forces that only complete surrender by the Axis powers would be acceptable. It is the only work that Churchill painted during the war, perhaps encouraged by the recent progress made by the Allies in what he considered to be one of the most beautiful countries he had encountered."
The head of modern British art at Christie's, Nick Orchard, also noted that the painting is "arguably the best painting by Winston Churchill due to the significance of the subject matter to him, and the fact that it highlights the importance of the friendship between the two leaders."
Page Six explained that Brad Pitt originally bought the painting for $2.95 million in 2011 and gave it to his then-girlfriend Angelina Jolie. The outlet notes that Pitt's film, Inglourious Basterds likely inspired his affinity for Churchill work during the Second World War. Following their split, the piece stayed in Jolie's possession, and now has made its way into the hands of an avid Churchill painting collector.