Angelina Jolie's Surprising Thoughts On Being A Stay-At-Home Mom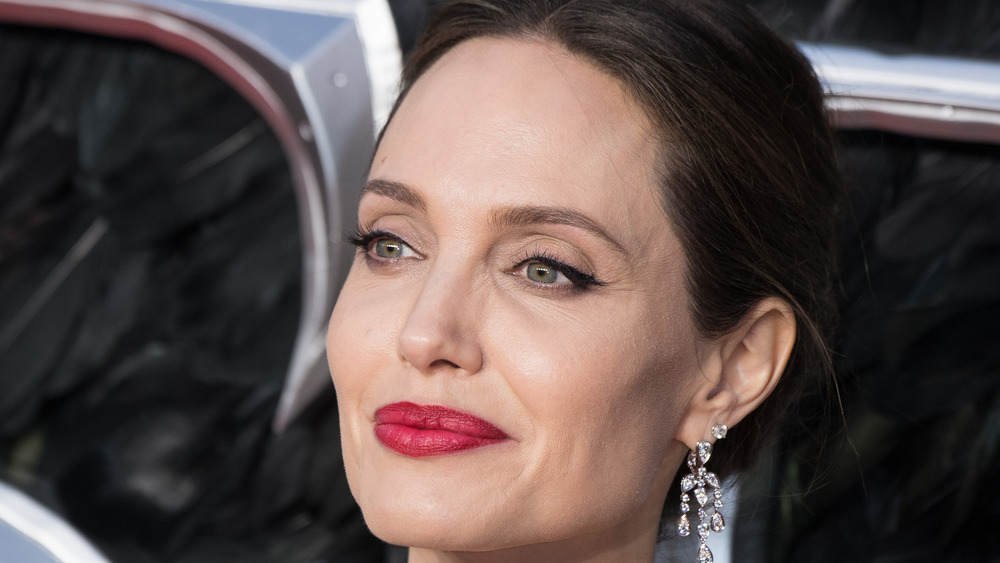 Jeff Spicer/Getty Images
"Traditional" was never a word that Angelina Jolie would use to describe herself. Since the dawn of her career nearly 20 years ago, the actress has blazed her own trail on screen and in life, and Angelina Jolie's amassed a stunning net worth too. Now that she's a mother to six children with ex-husband, Brad Pitt, the Oscar winner is finding the stay-at-home experience different than she expected.
In an interview with British Vogue, Jolie opened up about her pandemic lifestyle, her plans for the future and her connection with her children. She explained that many special moments for her kids, like her son's senior year and her daughter's driver's test, look different than they would have pre-pandemic. Plus, the family home may look different than you would think — the actor notes that her historic mansion doesn't have an entertainment room, but rather places to walk and think, the outlet notes — certainly something that has helped throughout the time in lockdown. 
According to People, the Jolie-Pitt children are growing up! The six kids range from teenagers to tweens with Maddox, 19, Pax, 17, Zahara, 16, Shiloh, 14, and twins Knox and Vivienne, 12. As far as being their mother, Jolie explains that she always felt ready to be a mom, but not in the traditional sense. "Even though I wanted to have many children and be a mom, I always imagined it kind of like Jane Goodall, traveling in the middle of the jungle somewhere," she said. "I didn't imagine it in that true, traditional sense."
Angelina Jolie says that stay-at-home motherhood isn't her specialty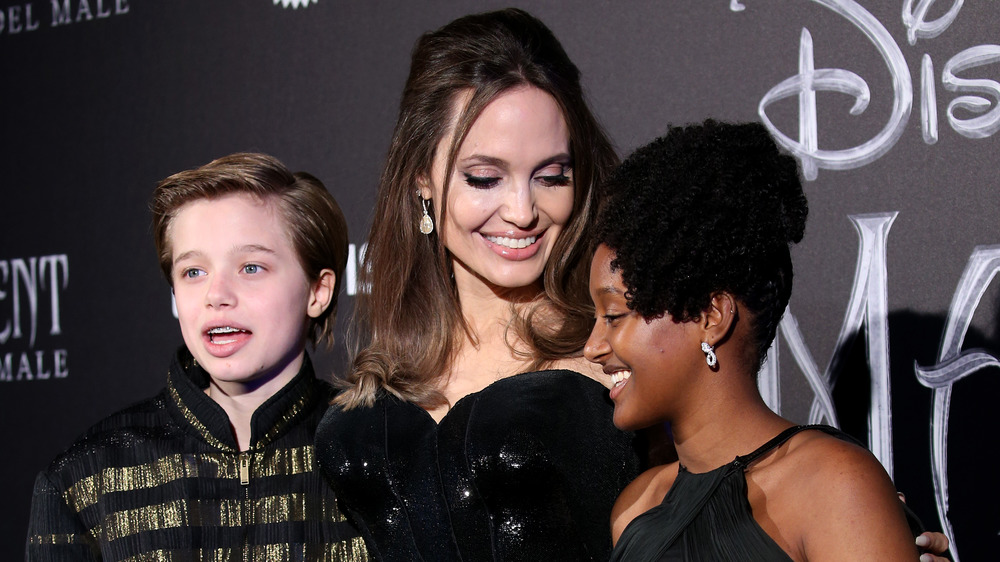 Franco Origlia/Getty Images
Much like many of her characters' personalities, Angelina Jolie doesn't fit the mold for a classic stay-at-home-mom, and she explains that she's had trouble with the adjustment. "I feel like I'm lacking in all the skills to be a traditional stay-at-home mom. I'm managing through it because the children are quite resilient, and they're helping me, but I'm not good at it at all," she told British Vogue. But, the kids are just fine. "Well, I love them. I feel like we're such a team. It may sound clichéd, but you love and you try, and even if you burn the eggs, that doesn't matter in the end.
While she still loves spending time with her children, the mother of six also notes that the last few years have posed difficulties for her family. "I've been focusing on healing our family. It's slowly coming back, like the ice melting and the blood returning to my body," she said. After filing for divorce from husband Brad Pitt in 2016, the two have been engaged in a custody battle ever since, Us Magazine reports.
Despite the drama, Jolie's connection with her children hasn't wavered, even if her homemaker skills aren't all that she wants them to be. "I loved having babies, but I love sitting up at night and talking to my kids. I like the teenage years," the actress said. "I like the older years. I love hanging out with them."