Elle King Has Exciting Family News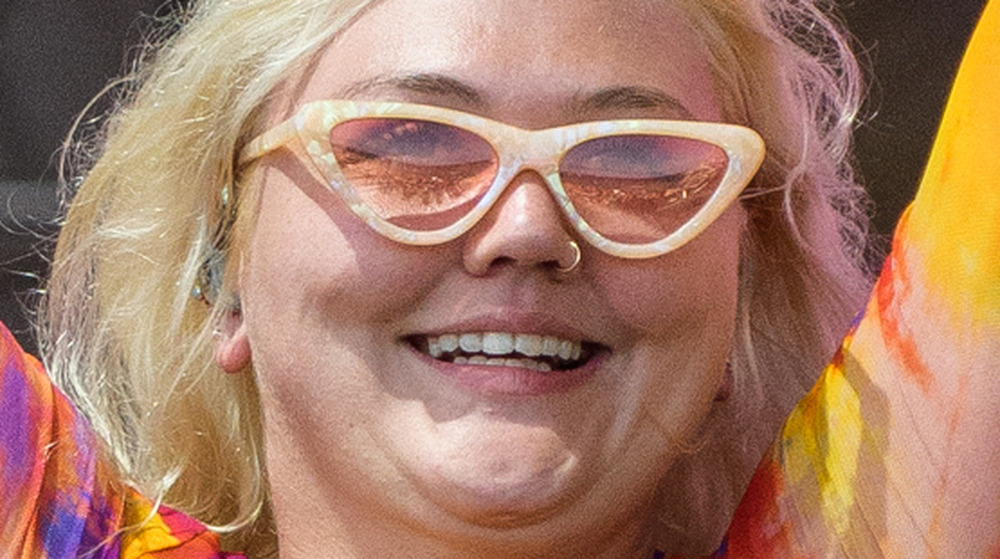 Jason Koerner/Getty Images
Following a painful battle with endometriosis and infertility, singer Elle King has announced that she's expecting her first child with fiancé Dan Tooker, according to People. She recently revealed to the outlet that her struggles with polycystic ovarian syndrome had contributed to the loss of her two previous pregnancies, making this time around a deeply meaningful occasion. The songstress said of her pregnancy, "This is something that I have not only wanted since I could remember, but it's something that I have struggled with for a really long time. Every single day of this pregnancy is such a miracle."
She also revealed some of the pain that she experienced throughout her pregnancy losses. The outlet reports that her PCOS spurred hormone fluctuations that made it difficult for her to carry a baby to term. "It's such a major thing that so many people go through, but it's so secretive — like you have to go through it alone," she said. "Nobody talks about it. It's like you're supposed to feel shame; like you're not supposed to tell people before 12 weeks, because if you lose it, it's going to be embarrassing for you and you don't want other people to get their hopes up. Like, holy s***."
With the help of her family (King's father is comedian, Rob Schneider), the Exes and Ohs crooner made it through and is now celebrating the upcoming arrival of her new baby. She took to Instagram to share the news as well, holding up a photo of an ultrasound.
Elle King shared her fear of losing another baby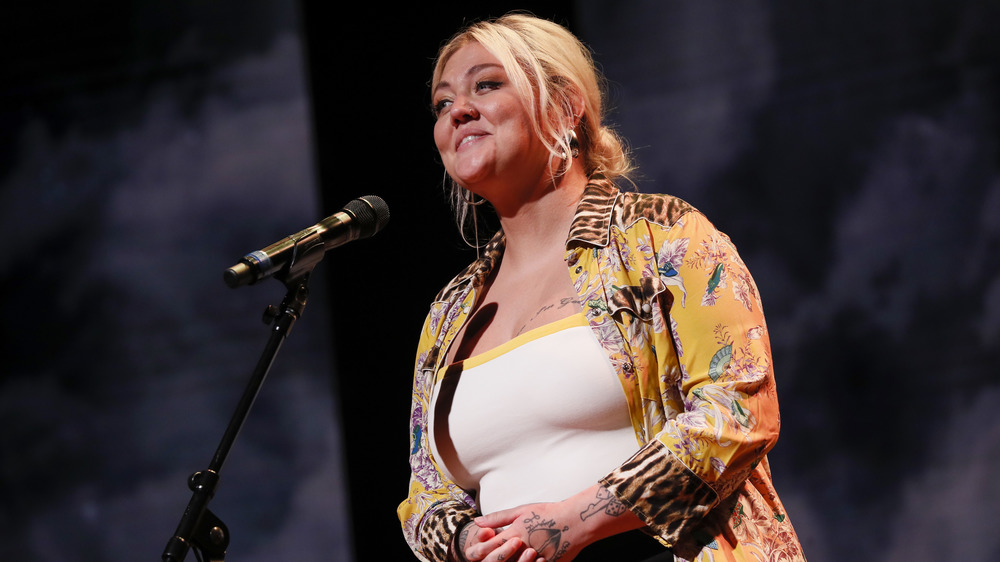 Paul Morigi/Getty Images
In her Instagram announcement, King didn't shy away from her feelings and fears throughout her experience. According to Page Six, the singer captioned her celebratory post, "Well, we did something! Me and @tattooker made a little human! We are very excited to share the news that we are pregnant. This news comes with a great deal of fear, and I hope that all mothers-to-be, in whatever sense that may be, know that I am trying to be very sensitive."
After sharing her honest feelings about expecting for the third time, she also penned a message of encouragement, "I'm telling you, our babies come. And I love you. What women go through on this journey make us nothing less than WARRIORS. So thank you for your prayers and love for our high-risk pregnancy!" (via Page Six).
Recently, King teamed up with country star, Miranda Lambert, on their new single, Drunk (And I Don't Wanna Go Home) and filmed the video for its release, Billboard explains. The two jammed out to Cyndi Lauper's Girls Just Wanna Have Fun and released a teaser video last month. Joking about the title of her latest release, King added to her Instagram post, "I am a very sober pregnant lady."
Congratulations are in order for the singer and her family!