Hilaria Baldwin's Family Photo Reveals They Weren't Done With Baby Number Five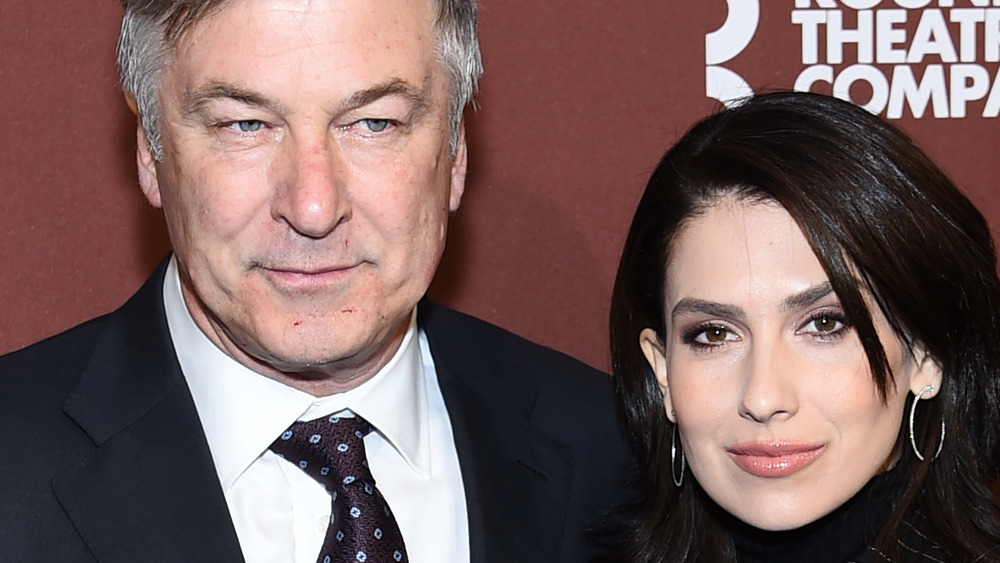 Jamie Mccarthy/Getty Images
Just weeks after Hilaria Baldwin made headlines in a not-so-good way with a heritage scandal, the mom is back to doing what she's known for — adding to her family! Believe it or not, it seems the star and her actor hubby Alec Baldwin are not stopping with five kids. In a new Instagram photo — for which she turned off the comments — the yoga instructor is seen with her five children and a newborn. 
The photo, which features the new mom of six, plus the infant, as well as Edu, who was born in September, Romeo, who is 2, Leonardo age 4, Rafael, age 5, and Carmen, age 7, is simply captioned, "7 Alec" (via Just Jared and People). The caption may be referring to how this would be the seventh child for the actor, as he is also a father to Ireland Baldwin, who is 25 (via Page Six).
Of course, Baldwin could not have been secretly pregnant with a sixth child since she often shares postpartum selfies — and especially given that Edu was born in September. Pure Wow is reporting the famous parents welcomed this newest baby via surrogate.
What Hilaria Baldwin has said about having a sixth baby
Baldwin revealed to People after her son's fall birth about the prospect of adding to their family, "Everybody's asking me this question. I don't know. I've said in the past that I was done when I wasn't done. I think, right now, I'm so tired. And I feel, just with COVID — it's just insanity."
Meanwhile, according to Page Six, the star mom felt like a sixth child was "maybe" part of her future plans, while her older husband wanted to be done.
So, could this new baby be a girl, which Baldwin said she wanted after having four sons — and wouldn't stop trying until she got (via Mamas Uncut)? Perhaps the chance to have a girl is the reason the couple went for baby number six? At time of writing, reps were not sharing more information about the baby news.