Jen Psaki Has Some Thoughts About Kayleigh McEnany's New Job At Fox News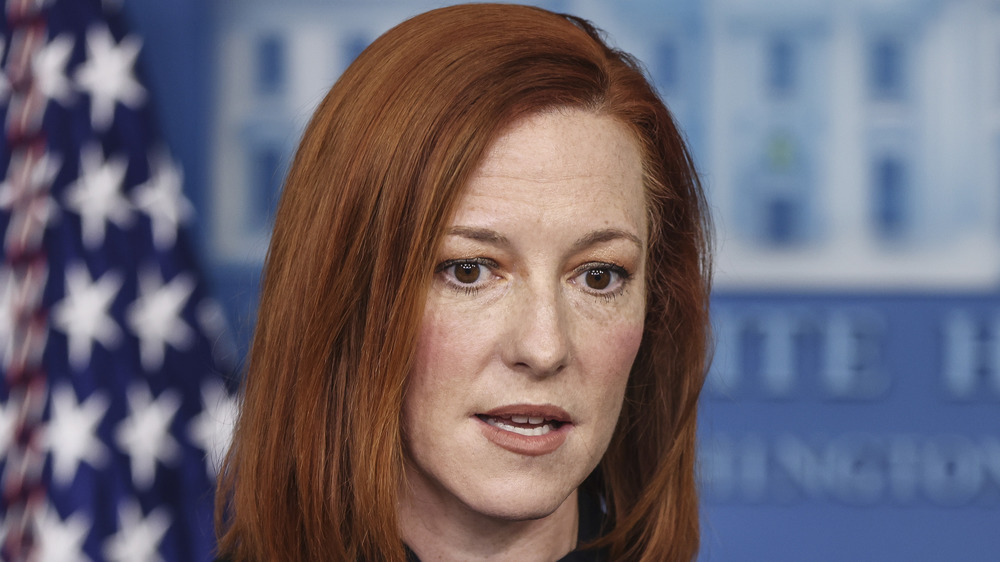 Bloomberg/Getty Images
Former Press Secretary Kayleigh McEnany, who was the fourth press secretary during former President Donald Trump's one-term presidency, may have left the White House in January 2021, but that doesn't mean she's stepping out of the political ring any time soon. During a March 2 interview on Fox News' The Faulkner Focus with host Harris Faulkner, McEnany revealed that she will be joining Fox News as an "on-air commentator" (via NBC News).
And if you think there are any hard feelings between former press secretary and her successor Jennifer "Jen" Psaki — who both have very different viewpoints when it comes to politics — then think again. 
After a reporter brought up the possibility of McEnany having her own Fox News show while in the White House briefing room, Psaki responded to the question of whether or not she'd be willing to appear on any of McEnany's shows for an interview at some point.
Psaki's response was casual, cordial, and cool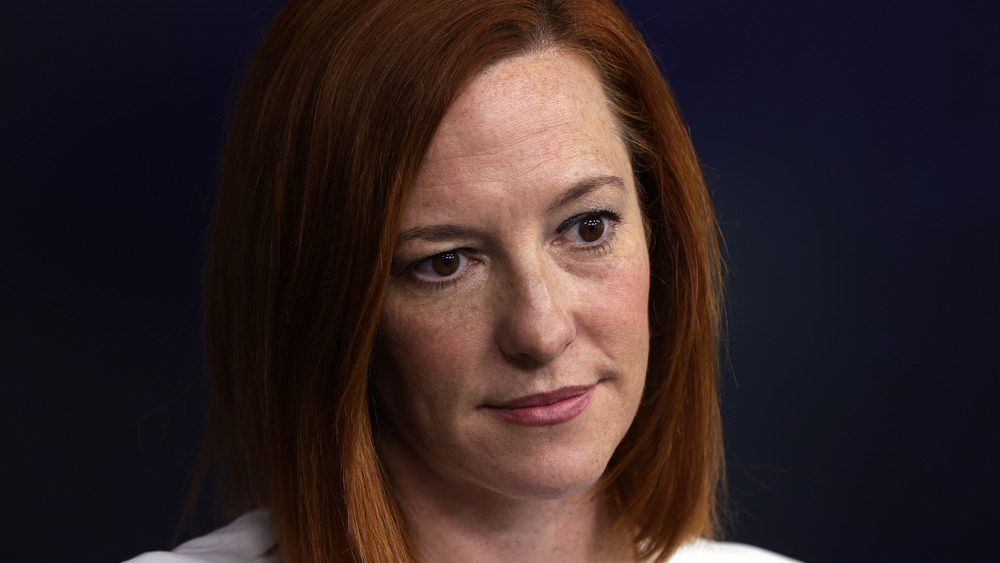 Alex Wong/Getty Images
Jen Psaki's response was as professional as they come. "Sure. I've done Fox News Sunday twice now. I'm happy to go on a range of shows," she revealed. "I will say that I knew Kayleigh [McEnany] a little bit, not well. I met her when we were both CNN contributors, and we did a few shows — I'm not sure how many — together."
And although the pair don't agree on much politically, Psaki insists they actually have a few things in common.
The longtime political spokesperson added, "Like many Americans, we disagree on political issues, but we talked about our families, our spouses, sports, all sorts of things in the green room, and I certainly wish her the best in her future endeavors," (via Associated Press).
McEnany echoed similar statements during her appearance on The Faulkner Focus, telling Harris Faulkner that she wished Psaki "all the best" and left her a cordial successor note.
"I left her a note saying that much. We've met previously one time," McEnany recalled. "And she [Psaki] was very kind and so were some of her colleagues in the press shop."