Here Are The Best Ways To Dress Up A Pair Of Leggings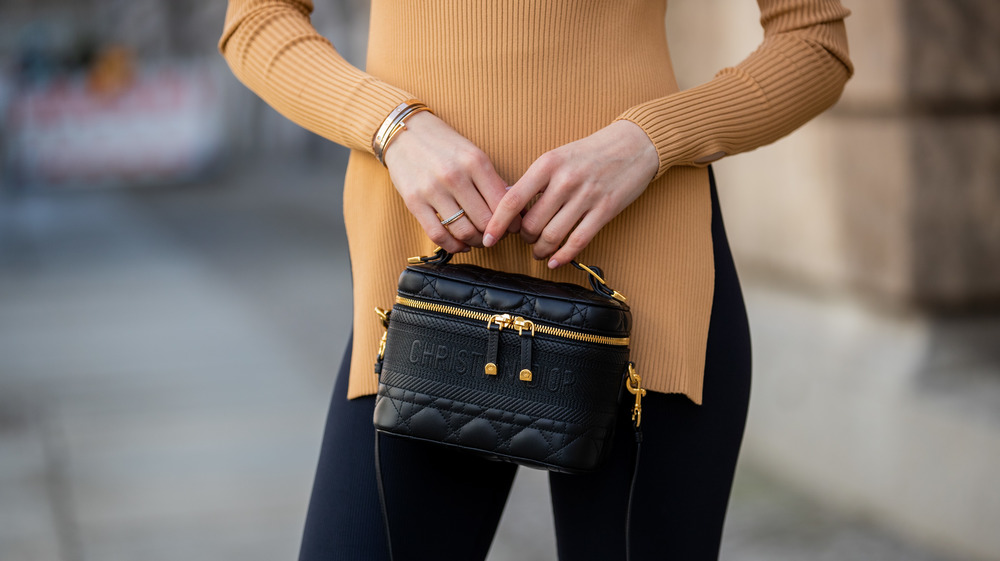 Christian Vierig/Getty Images
It is the day and age of athleisure. Rakuten Intelligence reported that women were ordering more leggings than jeans when shopping online, and during the coronavirus pandemic, The Wall Street Journal found, when asking people the top three things they would buy with their stimulus checks, that 24 percent answered athleisure wear.
While stretchy and sporty yoga pants are great for working out, there are more fashionable and upscale versions of this clothing item that can be worn while running errands, during a date night, and even to the office.
When dressing up a pair of leggings, remember to first take advice from Fairygodboss: They should be dark and thick enough that they aren't see-through (think about those fluorescent lights!), and the material should be professional, such as faux leather rather than, say, a neon animal print. From this starting point, other elements can be added to create a super cute and cool look!
The keys to dressing up leggings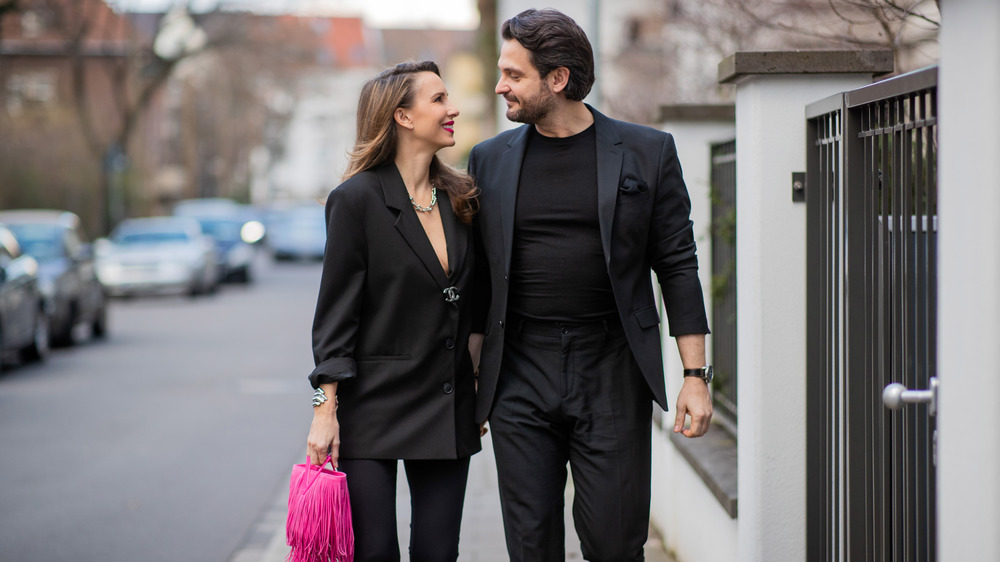 Christian Vierig/Getty Images
One way to elevate leggings is by pairing them with a blazer. The structure of this garment is perfect for work. Shoes can also make or break an outfit centered around these pants. And while tennis shoes are usually a go-to option, consider heels or loafers, which are fancier.
An all-black ensemble can help make leggings look more chic, since this color is associated with self-empowerment and can help people feel and appear more successful and confident, as stated by Thought Catalog.
Another wise idea for wearing this clothing item in a polished way is to opt for a velvet fabric. As reported by Cosmopolitan, this choice "keeps your legs warmer," "dresses it up a notch," and looks great with a trench coat.
With how versatile these are, we have a feeling this fashion trend won't be going away any time soon, so get creative with your leggings!