Meghan Markle Has Strong Words For The Royal Family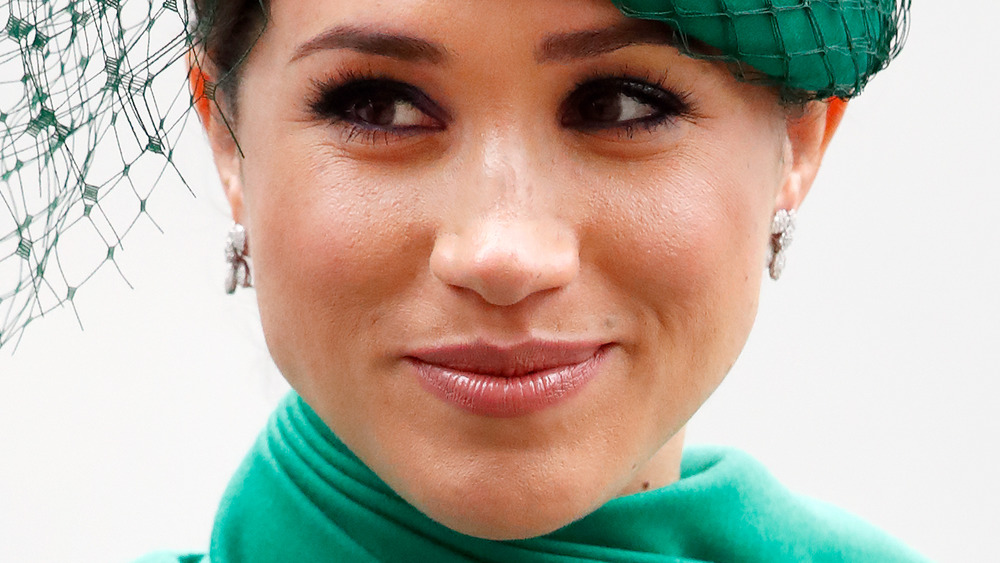 Max Mumby/indigo/Getty Images
For those who thought that Meghan Markle and Prince Harry would not divulge family secrets during their interview with Oprah, think again. While many viewers expected the royal expats to discuss their revamped home life and strained relationship with the media, it appears that they'll also discuss Buckingham Palace.
In a new preview for the interview, Oprah asks the former Suits star how she feels about the royal family hearing her public thoughts. Markle took the opportunity to note that the couple believe that "the Firm" helped create some of the drama that they've continued to find themselves embroiled in.
People reports that Markle, who is expecting her second child, said that she didn't know how they could stay silent. "I don't know how they could expect that after all of this time, we would still just be silent if there is an active role that the Firm is playing in perpetuating falsehoods about us," she explained to the media mogul. Even more damning, the Duchess of Sussex added, "And if that comes with risk of losing things, I mean I — there's a lot that's been lost already."
Fresh on the heels of bullying accusations from former staff members, Meghan Markle and Prince Harry may have ruffled more feathers than many originally thought. After a year of back and forth between Diana's second son and the royal family, people all over the world will get to hear a candid discussion of what they believed happened. 
Meghan Markle pushes back against claims of bullying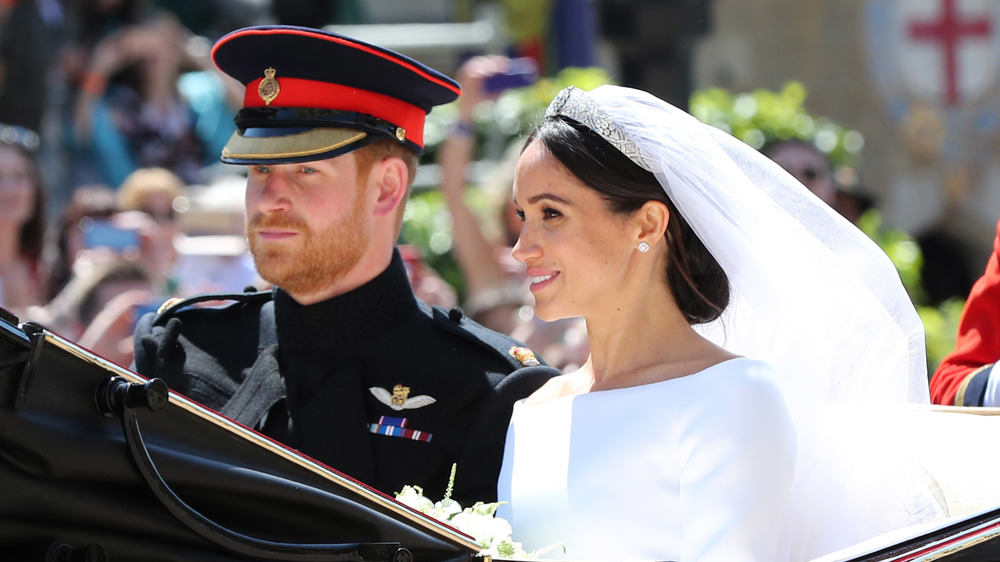 Gareth Fuller/WPA Pool/Getty Images
Many weren't expecting such a candid look into the royals, but after former members of their staff made bullying claims, the Sussexes continue to make headlines. Two former members of their household recently told The Times they had experienced mistreatment and "emotional cruelty and manipulation" while working for Meghan Markle at Kensington Palace. Apparently, these aides had senior staff status and worked directly with Prince Harry's wife. In response, the couple gave a statement to Town & Country denouncing the allegations and taking aim at the royal family. They said that The Times was "being used by Buckingham Palace to peddle a wholly false narrative."
A clear precursor to what they'll likely discuss with Oprah, the statement also called the story a "calculated smear campaign." 
In a rare move, the Palace publicly responded to the alleged bullying and released a statement of their own, divulging their investigation into the story. "We are clearly very concerned about allegations in The Times following claims made by former staff of The Duke and Duchess of Sussex," it read. "Accordingly our HR team will look into the circumstances outlined in the article. Members of staff involved at the time, including those who have left the Household, will be invited to participate to see if lessons can be learned."
As the battle between the royal statements continues to rage on, viewers may finally get the truth from Meghan Markle and Prince Harry after a year of tumult.