Kate Middleton's Mom Has One Request About Her Latest Interview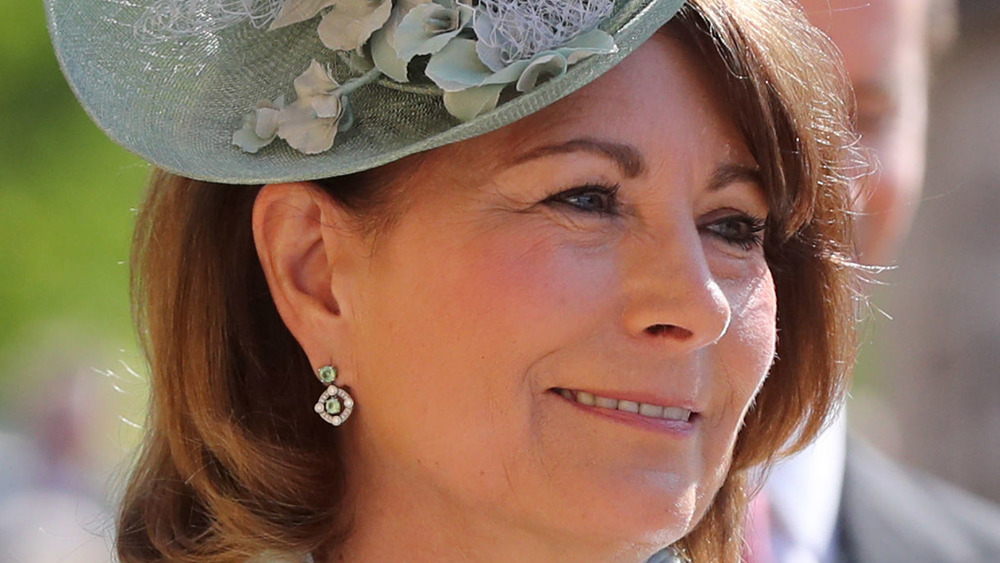 Wpa Pool/Getty Images
Prince Philip remains hospitalized, with Sky News confirming he'd undergone "a successful procedure for a pre-existing heart condition," as per Buckingham Palace. The Duke of Edinburgh, who will turn 100 in just a few months, is enduring his longest ever stay and is expected to remain in care for another few days while he rests and recuperates from the surgery. Prince Philip, the longest-serving consort in the U.K.'s history, has been in the hospital since February 16, after suddenly falling ill. 
His constituents are understandably concerned, particularly considering the ongoing COVID-19 pandemic, although it was quickly confirmed that His Majesty had, thankfully, not contracted the deadly virus. Prince Philip and the Queen have been spending lockdown together in their country estate, surrounded by a reduced staff. Earlier this week, the Duchess of Cornwall advised that the Duke had "slightly improved," and now, Kate Middleton's mother, Carole Middleton, is paying her respects to the ailing royal in a considerate manner.
Carole Middleton doesn't want to disrespect Prince Philip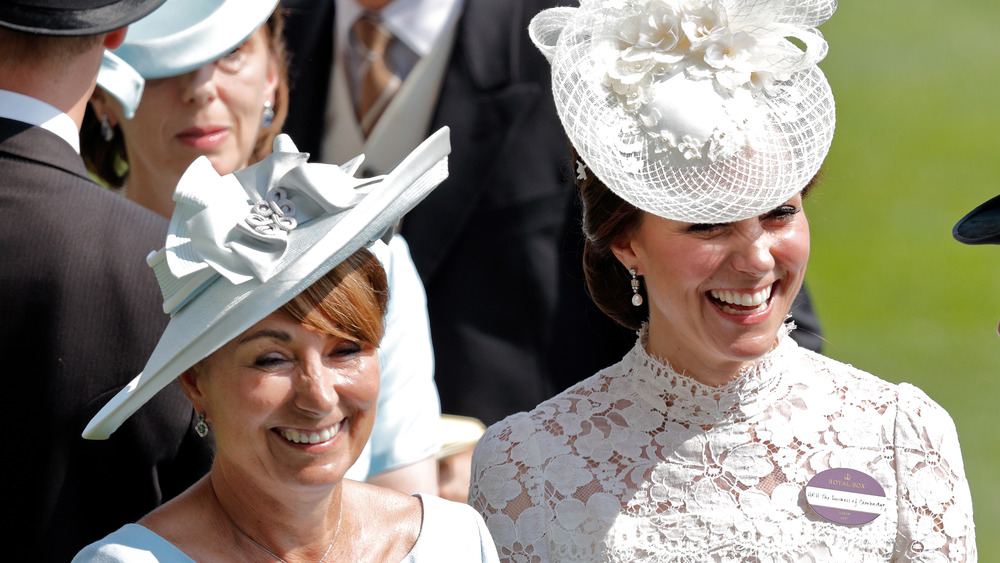 Max Mumby/indigo/Getty Images
According to The Sun, Carole Middleton opted out of an upcoming publicity campaign for her business, Party Pieces, in case it would be deemed "insensitive" to Prince Philip. Middleton reportedly discussed the matter with her daughter and Prince William and subsequently requested that Good Housekeeping not promote her upcoming cover interview in case Buckingham Palace took offense. Royal defectors Prince Harry and Meghan Markle are scheduled to sit down for a tell-all interview with Oprah Winfrey this weekend and the duo has faced intense scrutiny over the timing, with many calling for them to hold off until Prince Philip is safely out of the woods. 
Middleton's interview was conducted back in January, with an insider confirming to The Sun that although she is "incredibly proud of her company and all the hard work that goes into it," the self-made businesswoman was very concerned about turning "any news into a media circus because she is so respectful and sensitive to Catherine, and the royal family." The more attention Meghan and Harry got stateside, the more worried Middleton became, so she figured better safe than sorry. The Megxit couple, however, appears to be ploughing ahead with their interview regardless of any negative publicity.