People Are Loving This Classic Tom Cruise Movie On Netflix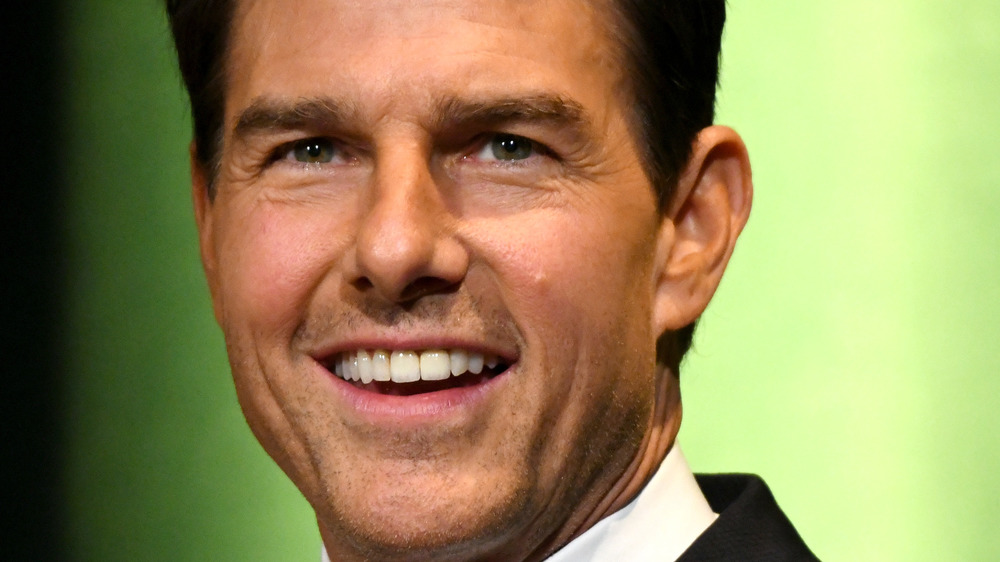 Michael Kovac/Getty Images
Tom Cruise is the face of Mission Impossible, Top Gun, and Jack Reacher. IndieWire reported that he has a string of awards to his name including multiple Golden Globes. He's carved a career out in action movies but he hasn't always worked in this genre. People are loving one of Tom Cruise's classic movies which has just come onto Netflix. Rain Man may have been released in 1988, but Cruise's depiction of Charlie Babbitt is still entertaining his fans to this day.
Dustin Hoffman stars opposite Cruise in Rain Man. IMDb explains that it tells the story of brothers who are traveling across the country and having to come to terms with the reality of living with mental illness. When Charlie's dad passes away, he leaves his fortune to his older brother Raymond. After the events, they go on a road trip that changes them both. The Guardian explained that when it was released in Dec. 1988, Rain Man was a success around the globe. It was nominated for eight Oscars and won four; Best Picture, Best Director, Best Original Screenplay, and Best Actor. It became the U.S.'s highest grossing movie of the year.
While it might not be one of his most famous movies, Rain Man shows Cruise at the very beginning of his career.
Rain Man was a hard sell initially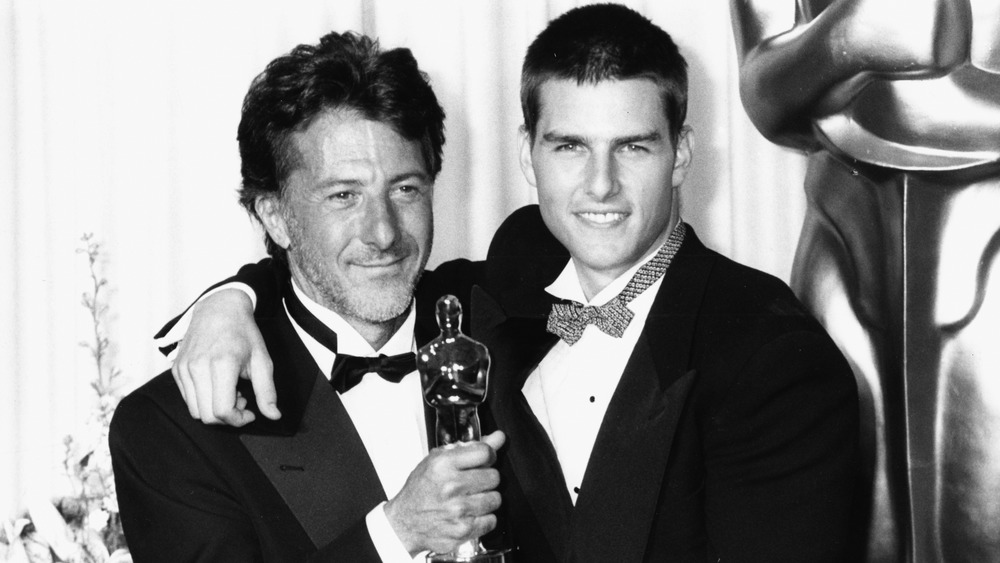 Kevin Winter/Getty Images
It may have become a commercial success, but in an interview with BBC Radio One, Cruise revealed that initially, the production team was unsure how they'd get viewers to watch the movie.
"Rain Man is another one, we're like, 'Can't figure out a better title for the movie than Rain Man?' ... When it came out, we're like, 'How are we gonna sell that? Rain Man, what's it mean?" he said. "You know, we'd be in marketing meetings, they'd go, 'What's it mean?' 'Well, you've gotta see the movie.' 'But how do we sell that?' It's like, 'Well, I don't know, that's your job. We make the movie.'"
33 years later, Rain Man is available to watch on Netflix and is as popular now as it was then. The New York Times explained that, when it was first released, Rain Man was considered by some to be quite progressive. Speaking about the film three decades on to the Guardian, its writer Barry Morrow said, "Rain Man was, as far as I know, the first film to portray a lead character with either autism or savant syndrome. Perhaps it's become a stereotype in the eyes of some, but it didn't start there."
It may not be Cruise in his normal action roles but Rain Man is definitely worth a watch.