Here's The Iconic '70s Look The Internet Wants To Make A Comeback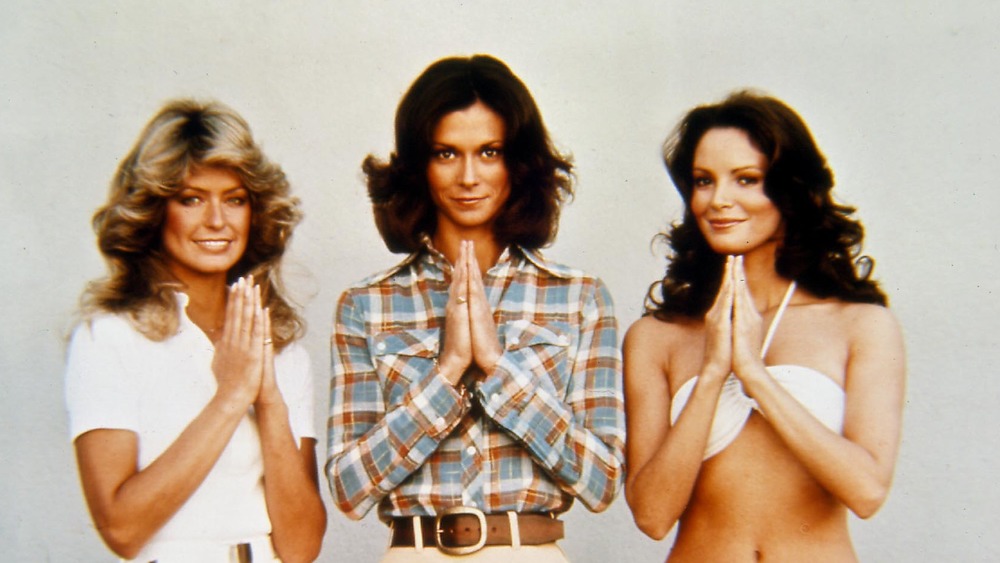 Photoshot/Getty Images
The war is raging online between Millennials and Gen Z about style and fashion (via People). The younger folks are insistent that side parts, skinny jeans, and other trends of the 2010s are so yesterday (although they would never say that phrase, admittedly). In their place are rising trends that everyone from Boomers to Millennials are familiar with: features of decidedly 1970's fashion, which itself made a major comeback in the late '90s and early aughts. Bell bottom jeans and long middle-parted hair are just a few of the what's-old-is-new-again movement.
We asked readers which '70's styles they most want to make a true comeback, and 31,000 people responded; apparently this is something that gets a lot of folks' excited. So if you're on board, too, put away the leggings, rethink the flats, and get ready to ring in the age of disco and folk music one more time. No matter your age or generation, here are the forgotten looks most of you want to see gracing runways and shop windows alike in the coming seasons.   
Say goodbye to your skinny jeans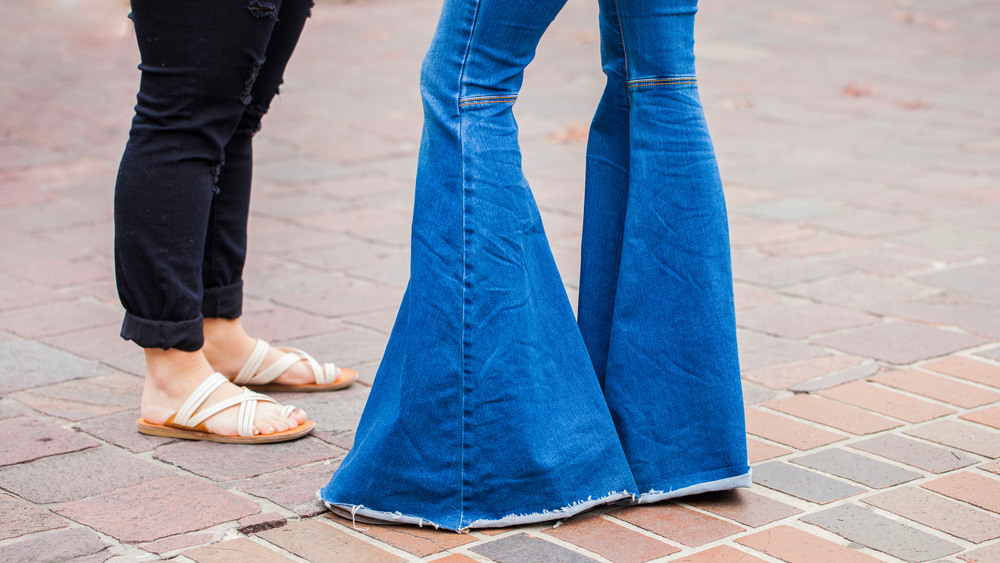 Shutterstock
Bringing up the rear with 16 percent of the votes are the fabulously unmissable platform shoes. Wanna be a few inches taller without the instability of stilettos? Platforms just might be for you! They give you the height and the drama while keeping the bottoms of your wide-bottom pants from scraping along the wet ground (something diehard skinny jeans-wearers say they don't miss about bell bottoms). Next up with 17 percent of the votes are feathered bangs. Have an undying love for the flirty, feminine Farrah Fawcett look? Feathered bangs, sometimes called curtain bangs are a major feature and flatter many face types. 
Second from the top spot are halter tops, the easiest, breeziest summer shirts you can wear. Not only do halter tops create an interesting neckline and show off the shoulders, but the way the looser fabric rides on the air allows you to feel comfortable and stylish at the same time. Pair with some flare pants, and you've got a bona fide '70's outfit ready for a night out. And those bell bottoms we keep referencing? As you might have guessed, they landed the number one spot with a whopping 39 percent of the votes. Sure, they drag through puddles, get wet up to the knee, fray and rip like crazy, but they are just so cute. The remaining 6 percent was split between voters who wrote in their own ideas.