What Fans Really Think Of Grace VanderWaal's Don't Assume What You Don't Know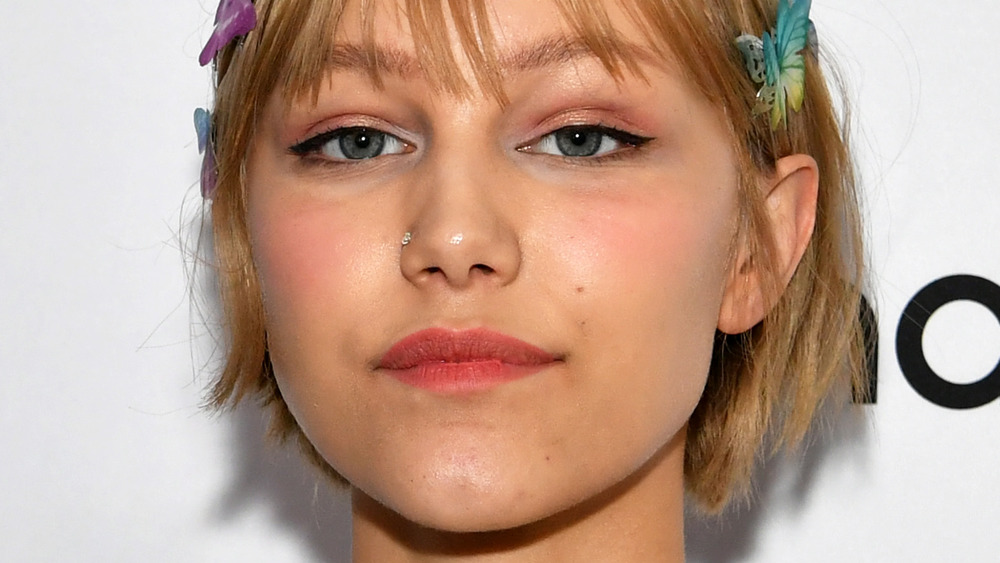 Slaven Vlasic/Getty Images
Grace VanderWaal, who burst onto the scene at the age of 12 after winning America's Got Talent back in 2016, is reinventing herself as a serious artist with something to say. After debuting a punk-rock buzzcut, shocking her fans in the process, the singer-songwriter swapped her ukulele for an electric bass guitar and released her first new music since 2019. "Don't Assume What You Don't Know" is characterized by growling vocals and grungy guitars, with an edgy music video (via YouTube) to match. 
As VanderWaal told Nylon magazine, although fans might be surprised by the sudden change in her look and sound, she feels more authentic as an artist than ever before. The AGT alum is evolving as a creator, and "Don't Assume What You Don't Know" — which seeks to expose the dark side of Hollywood that the teenager has personally experienced — is representative of that. Despite the initial surprise, Grace VanderWaal's fans can't get enough of her catchy new song. 
Fans are loving Grace VanderWaal's surprising new musical direction
Twitter is awash with fans losing their collective minds over Grace VanderWaal's new punk rock-inflected sound, with one tweeting, "Graceeee!!!! Omg," while another Twitter user enthused, "I love it!!!!" One commenter couldn't believe the change, tweeting, "Is this the girl who won AGT playing Ukulele? Wow she's grown A LOT." Emphasizing just how much of a banger her new single is, one VanderWaal fan wrote on Twitter, "I'm gonna be listening to [it] for the next year," while another heralded the new, edgier musical direction, tweeting, "Harder, more dynamic, heavier. fantastic." One Twitter user noted the "amazing, rock n roll sound with dope rhymes in the verses." 
Suffice to say, the AGT winner's fans are sticking with her. She explained to Nylon that her new sound was "rock from the beginning, which was very shocking because I wasn't even really into alternative or rock at that time. And it just pooped out that way, which is so weird." While she was surprised by the initial fan reaction, it actually powered VanderWaal to commit even harder. "Lately, I don't know what's going on in my brain or what happened to me, but all of a sudden, I like to make people uncomfortable, and I want people to ask themselves why they're uncomfortable with whatever I'm doing," she said. Evidently, her fans are incredibly comfortable with the new her.