Whatever Happened To Temptation Island's Kate And David?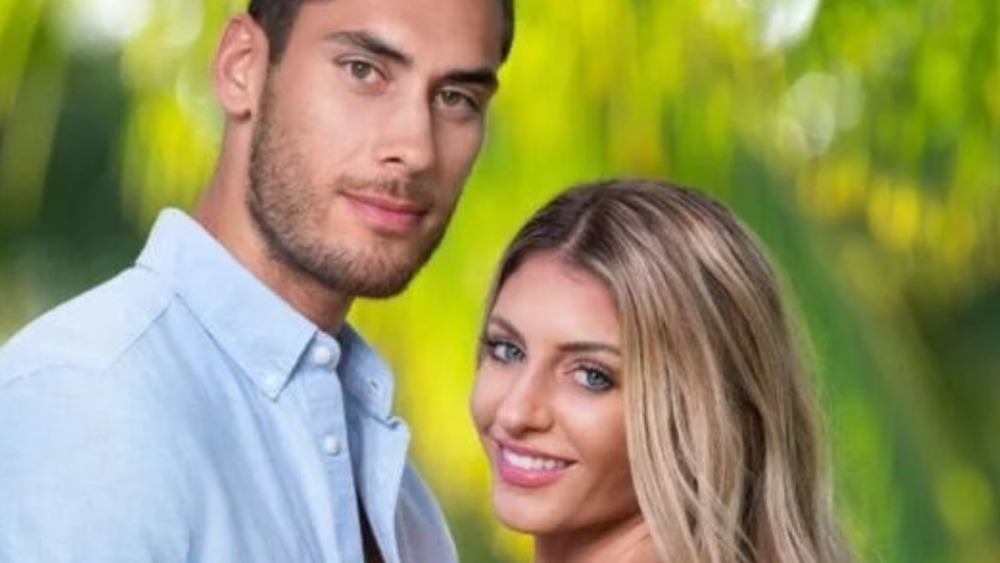 USA Network
As the name suggests, USA Network's Temptation Island finds four couples – at various stages in their relationships — and places them on a tropical island to be tempted by sexy outsiders. The couples split up and live separate "single" lives surrounded by beautiful people. Naturally, drama ensues. Season 3 is off to a running start, but the stars of the previous years remain fresh in our minds. In particular, Kate and David, who memorably met (per the show's Instagram) as "rival sales executives" and had a plethora of trust issues even before taking part in the show. 
As Soap Dirt notes, their Temptation Island journey was rife with heartbreak as David Benavidez promised to stay faithful and then almost immediately broke that promise. Kate Griffith later admitted she should never have agreed to go on the show, as she was humiliated by David's rampant philandering — he even left the island with somebody else. David claimed editing trickery made him look bad, arguing that everybody who takes part in Temptation Island is playing the game. But, did Kate and David manage to go the distance, or was their relationship doomed?
Kate and David are no more, as she has found love with somebody new
Shockingly, despite everything that happened both on and after the show, Kate and David made another go of it. Us Weekly reported in December 2019, in since-deleted Instagram posts, that the duo reaffirmed their love for each other. Kate explained that Temptation Island was "a small glimpse of my life in an unrealistic & inorganic environment," adding that once "REAL life resumed," she and David were able to sort their issues out. They even posed in matching Christmas PJs. The sales executive added sagely, "Temptation Island will NEVER define WHO I AM as a person or WHO David is... We ARE soooo much more than what 'reality' tv has shown." 
David also posted cuddly shots of the couple on his Instagram, noting that the show didn't "accurately depict ... the cast members or ... the couples' relationships." However, it appears things ultimately didn't work out, as not only are these lovey-dovey posts nowhere to be found on social media, but Kate appears to be coupled up with a new man, Anand Sukhadia. "Grateful for the love & light of 2020," she captioned on Instagram alongside shots of them snuggling in December 2020. Things appear to still be going strong, as Kate posted another Instagram update with a gushing dedication to him in early February, describing him as "pure sunshine," while he took to his own IG with a Valentine's Day tribute for the Temptation Island star.