The Powerful Way Barbie Is Honoring Women's History Month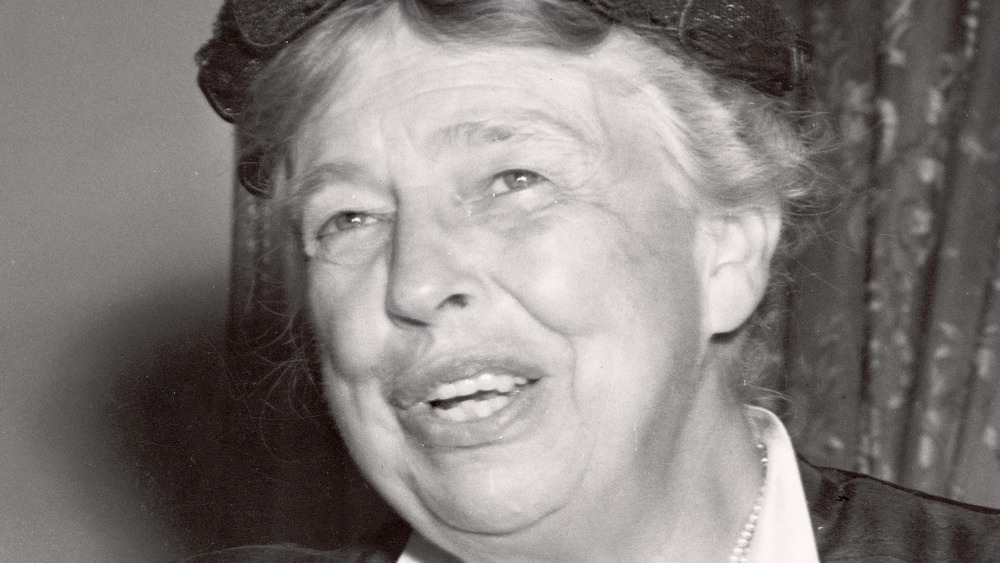 Kristy Sparow/Getty Images
Barbie hasn't always been equated with empowering girls with the doll's unrealistic body image standards. Consider that according to Chapman.edu, if Barbie were a real woman, her dimensions would mean she had a 39-inch bust, an 18-inch waist, and a size 3 shoe. But in recent years, the Mattel brand has made giant strides in representing different kinds of women with its line of curvy dolls, and its emphasis on encouraging girls to "be anything." For instance, kids can play with Barbies with careers from a nurse, to an astronaut.
And now, Barbie is paying homage to Women's History Month by releasing a special edition doll inspired by one of the most important female figures in history — Eleanor Roosevelt (via CNN). In a statement, Lisa McKnight, senior vice president and global head of Barbie and dolls at Mattel, noted, "We are delighted to welcome former First Lady Eleanor Roosevelt to the Barbie Inspiring Women series and to shine a light on how her perseverance as a champion of policies around civil and economic rights made an impact on the world."
Twitter reacts to the newest Barbie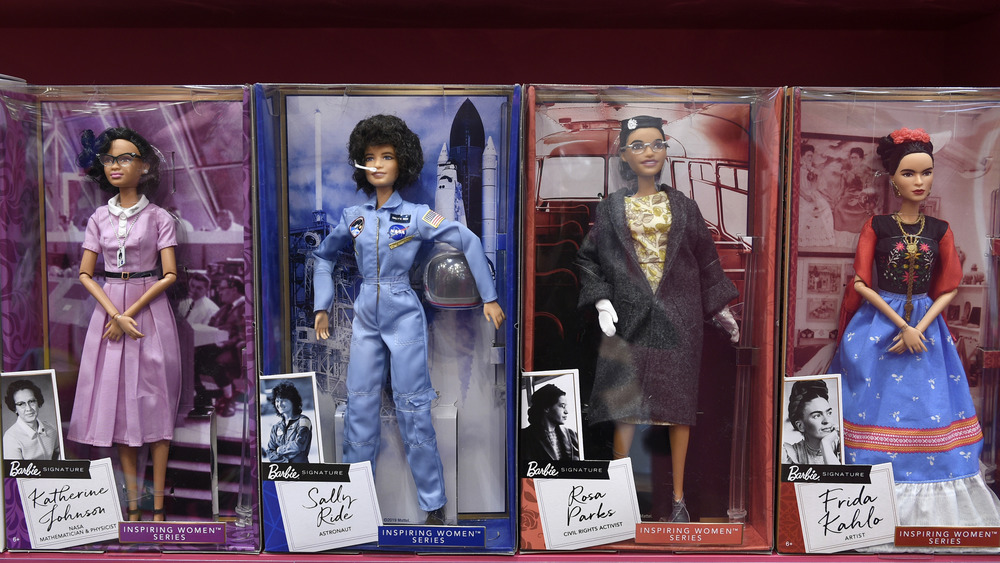 Hulton Archive/Getty Images
Twitter reacted to the news that Roosevelt would be honored with a Barbie doll by sharing famous quotes from the former first lady. For example, many people posted one of the influential figure's most well-known insights, "No one can make you feel inferior without your consent."
But not everyone was pleased with Mattel's newest doll, with one Twitter user wondering, "Is there even a market for such things to children or is this aimed at adult collectors?" Another commenter opined about the Eleanor Roosevelt Barbie, "Looks nothing like her. @Barbie stands for everything #EleanorRoosevelt detested."
Meanwhile, love the idea or hate it, it seems Barbie is keen on continuing to pay tribute to impactful women, as Roosevelt joins the esteemed "Inspiring Women" collection that also includes Dr. Maya Angelou, Billie Jean King, Ella Fitzgerald, Florence Nightingale, Susan B. Anthony, Amelia Earhart, Katherine Johnson, and Frida Kahlo, according to CNN.