Barbie's Stunning New Doll Can Inspire Everyone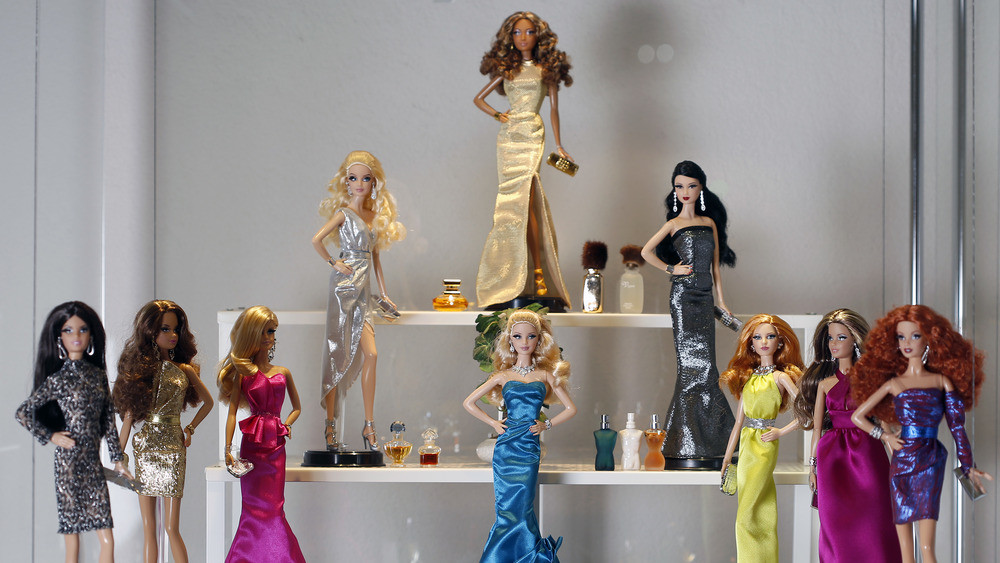 Chesnot/Getty Images
In recent years, Mattel has made a concerted effort to make their Barbie dolls more inclusive and inspirational, rather than just pretty to look at. As Forbes reported in early 2020, the toy-making conglomerate released 176 new dolls total, boasting nine different body types, 35 skin tones, and 94 hairstyles. The company even collaborated with a dermatologist in making their doll with vitiligo, as well as the young founder of non-profit Born Just Right when creating their dolls with permanent disabilities, such as missing limbs. 
Mattel was looking "to create a play experience that is as representative as possible," according to a statement. The Barbie Career line, meanwhile, made the iconic doll a doctor, astronaut, engineer, and a judge among many other occupations. Barbie is known for being blonde, pneumatic, and long-limbed. However, with their Shero collection, each doll was based on a real-life role model, including tennis player Naomi Osaka and NASA mathematician and physicist Katherine Johnson.
Their latest release is one of Mattel's most impressive, and surprising, yet. 
The Maya Angelou Barbie is the perfect gift for aspiring innovators
The company announced on the official Barbie Instagram account that their latest addition is iconic writer Maya Angelou. "As an author, activist, and teacher, Dr. Angelou serves as an inspiration for what kids can achieve when they speak up, stand out, and refuse to be silenced," gushed the accompanying caption. The doll is made in Angelou's likeness. She's wearing a floral head-wrap and matching dress combo with gold jewelry. She's also holding a copy of her celebrated book, I Know Why the Caged Bird Sings, which, let's face it, is the ultimate flex. 
As The Guardian notes, Angelou received the medal of freedom from President Obama, the national medal of arts from President Clinton, and now she's a Barbie doll alongside fellow "Inspiring Women" Rosa Parks and Florence Nightingale. Mattel felt Angelou would be a "fitting addition" to their line, which celebrates "women who took risks, changed rules and paved the way for generations of girls to dream bigger than ever before." The legendary author's son, Guy Johnson, told Today he's "delighted" his mother is now a Barbie. 
Johnson also expressed his hope for the doll to "inspire new generations of teachers, writers and activists." Clearly, the demand is there as the doll is totally sold out on the Mattel site at the time of writing.