Who Is Thomas Sadoski, Amanda Seyfried's Actor Husband?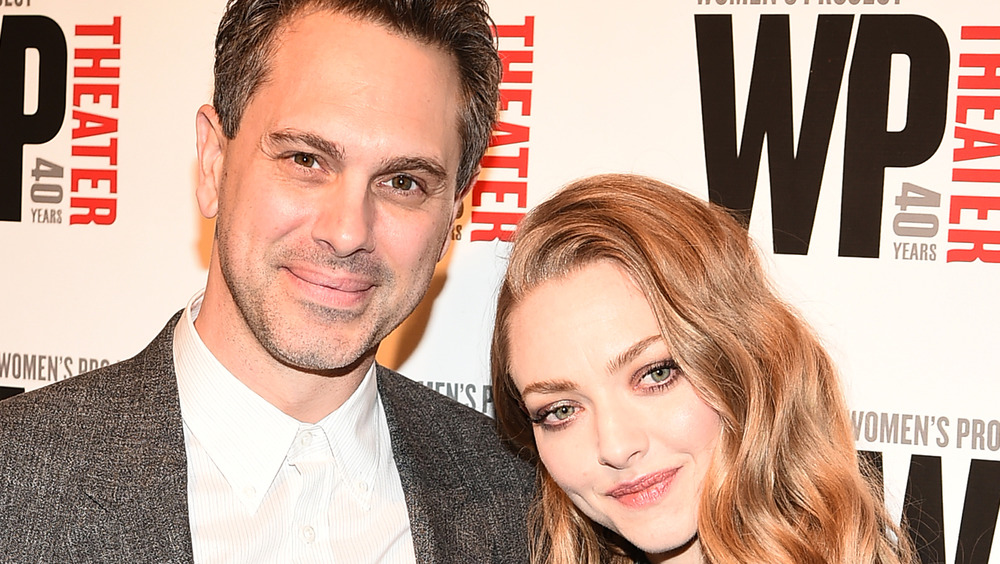 Theo Wargo/Getty Images
Amanda Seyfried's husband, Thomas Sadoski, might be the lesser-known actor in the family. But from all angles, he doesn't appear to mind. He's got a babe of a wife, two children, a career, and interests of his own. Yes, he looks as if he's got it all, but just who is Thomas Sadoski?
Sadoski was born in 1976 in Bethany, Connecticut but shortly after relocated with his family to College Station, Texas (via IMDb). He attempted to go the traditional college route but dropped out after one year of studying at the North University of Texas to move to New York to pursue acting. He has earned the reputation of being an accomplished stage actor, but you're likely to recognize him from his 3-season run with The Newsroom or alongside Keanu Reeves in the John Wick series (via Style Caster). His resume is pretty impressive, but from what we can see, so is his character.
Before his marriage to actor Amanda Seyfried, Sadoski was married to ex-wife Kimberly Hope for eight years. Seyfried and Sadoski knew each other and worked together while they were both in previous relationships, so one might guess there was a scandalous, "co-stars fall in love and leave their partners" situation brewing. But apparently, this wasn't the case.
Thomas Sardoski and Amanda Seyfried's relationship started guilt-free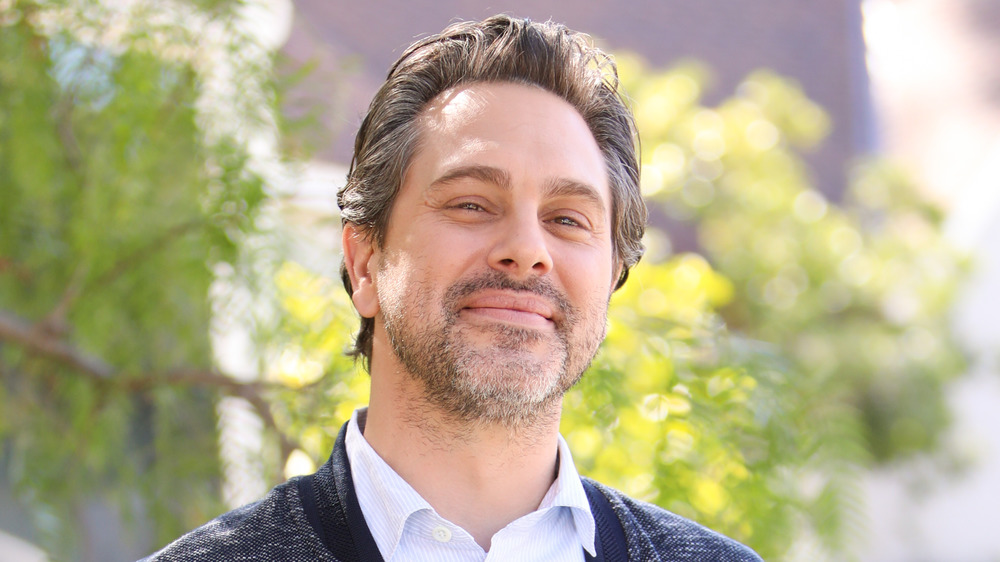 Paul Archuleta/Getty Images
When speaking about when they first met, Seyfried readily admits, "We were both in bad relationships...[Thomas] never flirted, never disrespected his wife. That was another reason why I thought, later on, that I could marry him." She added that when they finally got together, "it was amazing. It felt healthy and freeing and clean. We can tell the story without any guilt" (via Style Caster).
Another person who gave a shout-out regarding his admirable character is his former Newsroom co-star, Olivia Munn. Referring to an incident where Seyfried said Sadoski "lost out on a job" because he stood up for a fellow actor, Munn wrote, "Extremely grateful for my friendship with this guy, his conviction, his dedication to standing up for what's right even if it comes at a cost" (via Indie Wire). We know he has a great reputation with his wife and colleagues. And per social media, we get the sense that he is dedicated to drawing awareness to world issues. Several recent posts on his personal Instagram profile show videos and photos bringing to light the current violence and disruption in Myanmar (via Instagram).
So while Sadoski might not have as bright of a spotlight as his spouse, it appears he is certainly making his presence known where it matters the most.