Meghan And Prince Harry Didn't Actually Get Married When You Think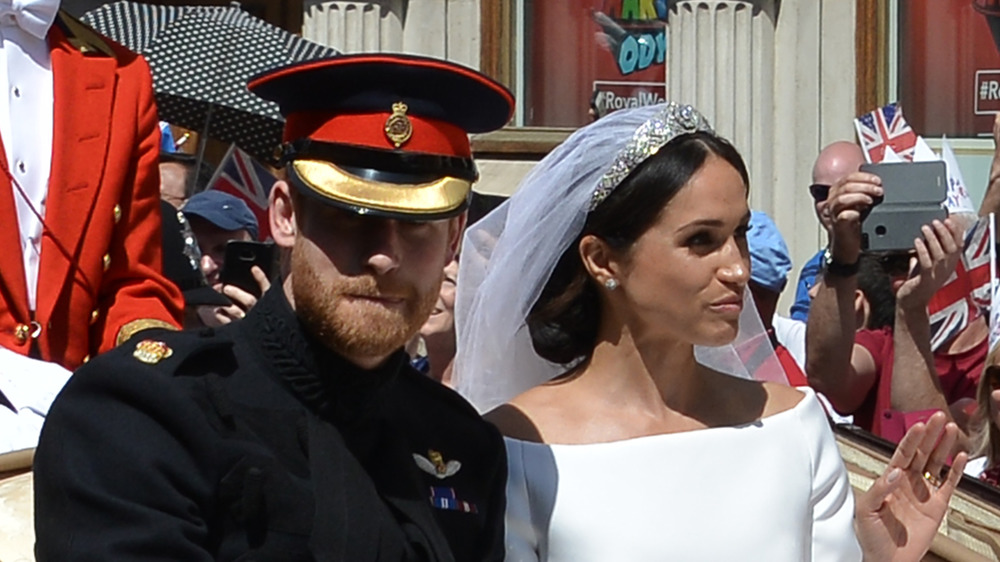 Icon And Image/Getty Images
It should have been a fairy tale ending seen around the world by those who tuned in on May 19, 2018, to watch Britain's Prince Harry marry actress Meghan Markle after an eight-month courtship. The wedding broke royal wedding traditions in many ways. She walked down the aisle alone and was met halfway by her future father-in-law, Prince Charles because her father did not make it to the ceremony. Church readings were done by family members outside the immediate Royal Family, by Lady Jane Fellowes, the sister of Princess Diana. The sermon was delivered by African-American Episcopal Bishop Michael Bruce Curry. And the closing song was not a traditional church hymn but of "Stand by Me" which was sung by the inter-denominational Kingdom Choir (via Readers' Digest). 
But Meghan astounded viewers who tuned in to watch her interview with Oprah Winfrey by admitting that the actual wedding took place three days earlier. She told Oprah that she had asked the Archbishop of Canterbury and that he had performed the ceremony for them (via Sydney Morning Herald). 
Harry and Meghan could have married at Westminster Abbey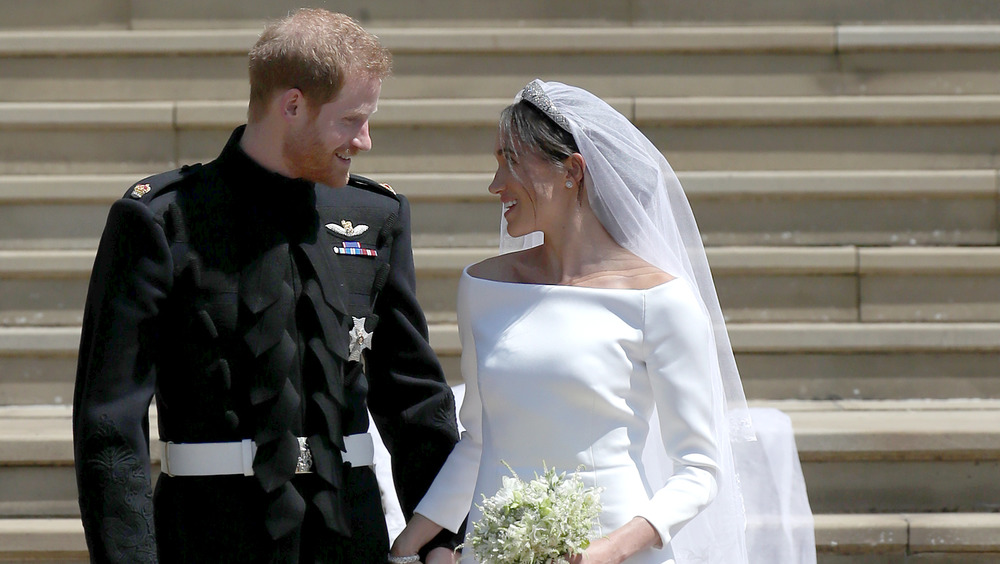 Wpa Pool/Getty Images
Twitter reacted to Meghan's revelation that she and Prince Harry had actually gotten married three days before the big day at St. George's Chapel in Windsor. One Twitter user said, "So.... Harry & Meghan were already married when they walked down the aisle.... and Kate's actually the one who made Meghan cry?!" Another took to speculate as to the reason for the advance ceremony, saying, "They got married 3 days before the wedding probably because the Royals were trying to stop the wedding." 
Because Meghan had been married before, there was some speculation at the time that the wedding couldn't take place at Westminster Abbey, where Prince Harry's grandparents Queen Elizabeth II and Prince Phillip, and brother and sister-in-law Prince William and Kate Middleton were married. But The Express indicates that the choice of marrying at Windsor belonged to the couple. A spokesman said at the time, "The Abbey follows the General Synod Ruling of 2002. Since then it has been possible for divorced people to be married in the Church of England" and that an inter-faith wedding would have been possible.