Julia Garner's Stunning Net Worth Revealed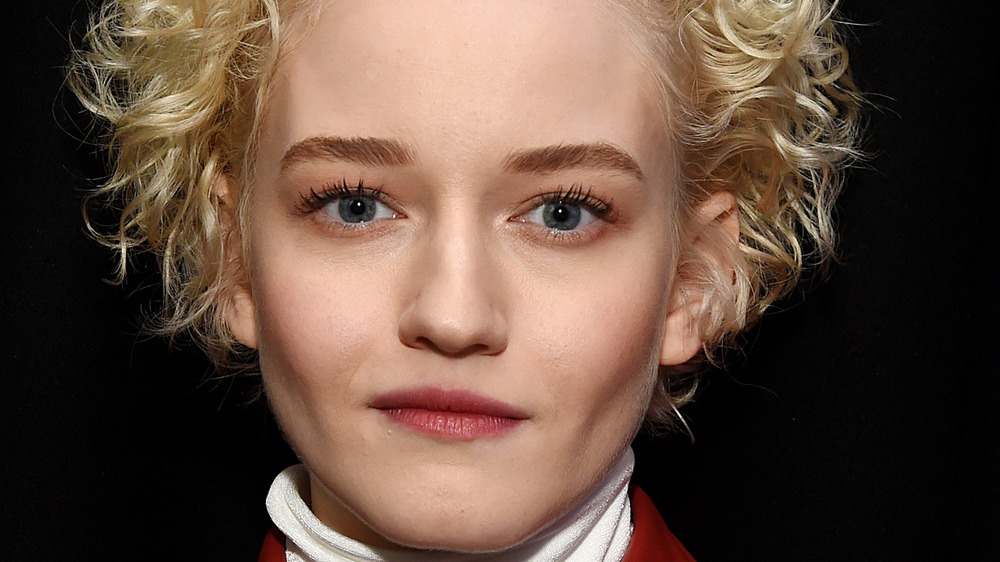 Michael Kovac/Getty Images
Julia Garner is one of the most unique and fascinating actresses working today, but it's worth remembering she hasn't actually been in the business that long. As IMDb details, the New York native made her onscreen debut in 2010 with a couple bit parts but it was appearing in cult-themed drama Martha Marcy May Marlene the following year, opposite Elizabeth Olsen in her own breakout role, that really put the enigmatic performer on the map. 
Take-notice roles in The Perks of Being a Wallflower, the well-received horror remake, We Are What We Are, and feminist thriller The Assistant  soon followed. However, Garner has definitely found her groove on TV, making her mark on hit shows like Waco, The Americans, Dirty John, Maniac, and, of course, Ozark, for which she rightfully won an Emmy in 2019 (via YouTube). Garner may not be a screen stalwart just yet, but she is well on her way. 
Julia Garner relishes playing difficult characters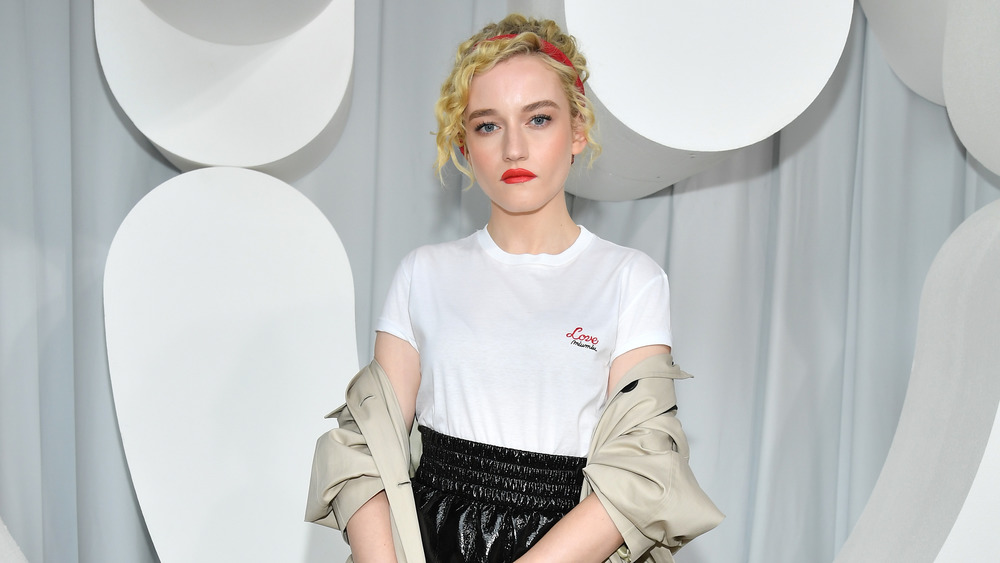 Pascal Le Segretain/Getty Images
As Julia Garner told Interview magazine, she began taking acting classes at the age of 14, and although the New York native always loved movies, she revealed, "I didn't think it was a real job." The award winning actress admitted, "I didn't know anything about the business, and also I never thought I would be involved in it." As The Cut noted in a profile, Garner tends to be drawn to more offbeat, "darker" characters, as evidenced in her breakout role in Martha Marcy May Marlene. Garner revealed, "There's always something kind of wrong with my characters." 
She added, "Whenever I read a script I'm like, 'Oh, I want to be that girl. The odd one out.'" Rather than limiting her, however, this focus has led to a variety of interesting work, including walking in the Balenciaga show at Paris Fashion Week in 2015. She jokingly recalled to i-D, "In rehearsal on the runway I had a Derek Zoolander moment where I couldn't turn left. I did the whole blue steel thing when I couldn't turn left!" 
Julia Garner prefers a low-key life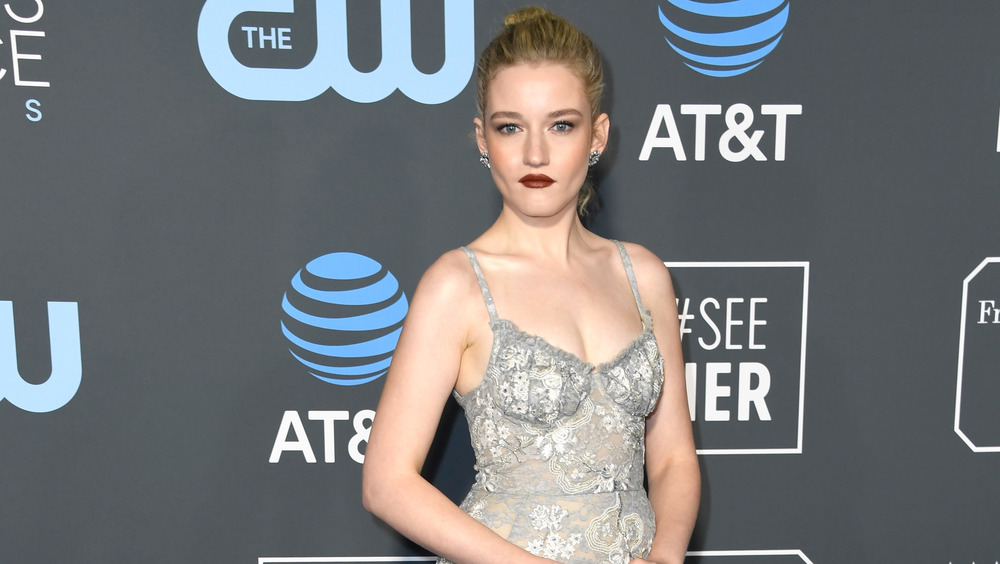 Frazer Harrison/Getty Images
Onscreen, the Ozark star shines playing outcasts, but Julia Garner's home life is relatively low-key. Garner lives in the Hollywood Hills with her husband and musician Mark Foster, and their bulldog, Biz, where she "hibernates and recharges between roles" according to Rolling Stone. The duo shared with friends and fans on Instagram, that they had an intimate city hall wedding in December of 2019, with only immediate family as witnesses followed by a small party for close friends nearby. Garner wore two looks by designer Danielle Frankel; a stylish pantsuit followed by a more functional dress for the reception, as per Vogue. 
Suffice to say, Garner isn't someone who flashes the cash, typically opting for vintage fashion outside of her awards show glam. Given the New York native made her name in indie movies, and the fact she's only hitting her stride now, it makes sense Garner's net worth is slightly lower than her contemporaries. Celebrity Net Worth puts her at $3 million, a number that's sure to increase exponentially as Garner continues to chase those oddball characters she plays so well.