Why Meghan Markle's Little Mermaid Comment Is Causing A Stir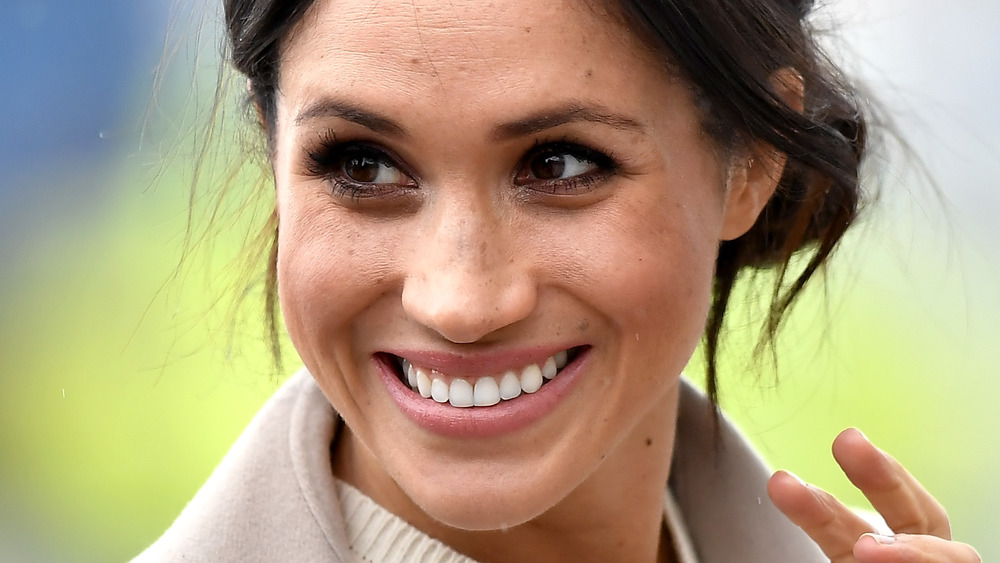 Charles Mcquillan/Getty Images
Oprah with Meghan and Harry was finally unleashed upon the world this past weekend, and the repercussions are being keenly felt across social media, with everybody from Bethenny Frankel to Megyn Kelly weighing in. The biggest talking points thus far are, among other things, alleged racism in relation to young Archie — whose skin color was of particular concern to an unnamed royal — and the couple being cut off financially after Megxit (via The Independent). 
Much tea was spilled over the course of the explosive interview, and commentators are split right down the middle about whether Meghan Markle and Prince Harry deserve empathy or derision. The Duchess is mostly being heralded for her bravery in speaking out about her ill treatment while briefly a part of the royal family, even admitting to being suicidal at one point. However, one comment — or rather, reference — Markle made has certain factions scratching their heads. 
Social media is split over Meghan Markle's Little Mermaid reference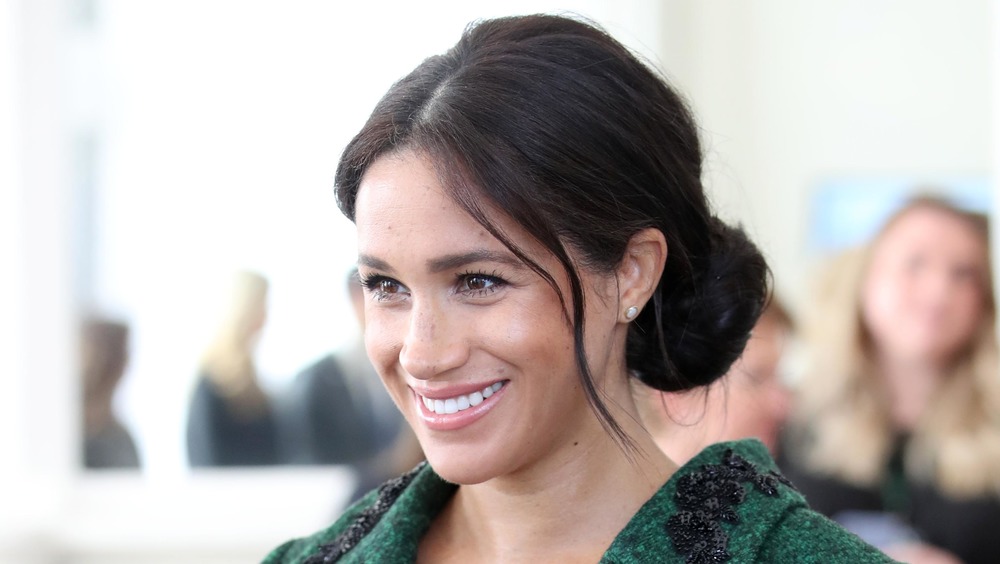 Chris Jackson/Getty Images
As People notes, at one point, former actress Meghan Markle likened her royal experience to that of Ariel in the Disney classic The Little Mermaid. She recalled watching the movie on TV and slowly realizing the unavoidable parallels with her own life, noting, "Oh my God she falls in love with the prince and because of that she loses her voice." However, Markle quickly added, "But in the end she gets her voice back." Host Oprah Winfrey made a point of asking the Duchess outright whether she was "silent or silenced," to which the Suits alum acknowledged it was sadly the latter. Social media, understandably, jumped on the retro reference. 
As the Daily Mail reports, several users were left wondering, "If Meghan was the lil mermaid, who is the Ursula who took her voice?" Many suggested it was the Queen herself, with one commenter admitting, "now I can't help but picture the Queen as Ursula." Others made fun of Markle for the childish reference, with one even arguing, "You a grown a** woman, Meghan. Never mind that we were all rooting for Ursula, goofy a**." However, considering the Duchess used to act, there were also several calls for her to appear in an upcoming take. Many also took issue with Markle suggesting adults don't watch Disney movies, including RuPaul's Drag Race alum Nina West, who hilariously tweeted, "Meghan ... I do, as an adult, watch The Little Mermaid."