Who Is RuPaul's Drag Race's Olivia Lux?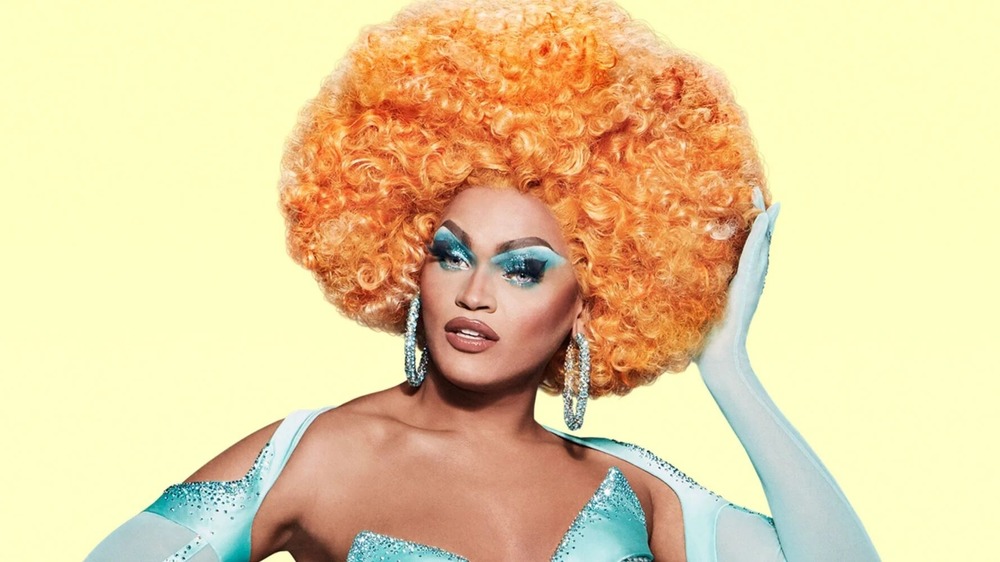 VH1
It's hard to remember a time when RuPaul's Drag Race wasn't on our screens. And yet, thanks to the pesky COVID-19 pandemic, it's been forever — actually, around eight months, but still — since this gloriously glitzy, glamorous, and gut-bustingly funny show last aired. Thankfully, season 13 feels like the perfect tonic for these troubled times not least because, this time, the rules have been broken to allow the first ever trans male queen to compete. 
There's a whole host of brilliant and diverse queens trying to snatch the crown, too, from newcomer LaLa Ri to seasoned pro Tamisha Iman. New York City has long been a drag mecca, birthing the likes of former winners and bona-fide legends Bianca Del Rio and Bob the Drag Queen, among many others. There are four Big Apple starlets on season 13; Tina Burner, Kandy Muse, Rosé, and the comparatively quieter, enigmatic but attention-grabbing Olivia Lux.
The Drag Race starlet is a proud "baby queen"
Lux is a "baby queen," meaning she hasn't been on the scene as long as some of her competitors. As AMNY notes, the Drag Race star was performing for a year prior to being cast but she made it clear underestimating her abilities would be a major error. "I was selected for this really amazing thing maybe without the most experience or notoriety in the industry, but I looked to that as a positive," she argued, noting, "I know what I'm capable of." Of how she got into the scene, Lux explained simply, "The drag life chooses you." 
She added, "Olivia Lux engulfed my being." Describing herself as a "showgirl" who's been passionate about performing her whole life, Lux clarified of her approach, "I love the fashion and the glamor, [but] there's something about the performance aspect of drag that I really enjoy." She's nervous about her comedy and acting chops, but reasoned, "when people see a drag queen, they kind of crack a smile."
Olivia Lux is ready to show what she can do
She might be nervous about certain aspects of Drag Race, but Olivia Lux is utterly confident in other areas. EW notes she's "a self-taught singer and piano player with a wide vocal range," who describes herself as "the Alicia Keys of drag." Although drag is all about being extra, Lux isn't afraid to strip everything back. Her shows are different because they combine Vegas showgirl extravaganza with low-key singer-songwriter moments on the piano. The Drag Race star also, notably, has something to say. 
"I'm a queen of color, automatically when I walk into a space, I consider that political. When you think of art, you sing because you don't have words left. You dance and emote because there's no more feeling that you can project out into the world, you have to go through the art," she enthused. As Lux sees it, "When you sign up to be a drag queen, a megaphone comes in the mail, my love. Automatically your voice is heightened, tenfold."