This Is Meghan Markle's Biggest Regret About Royal Life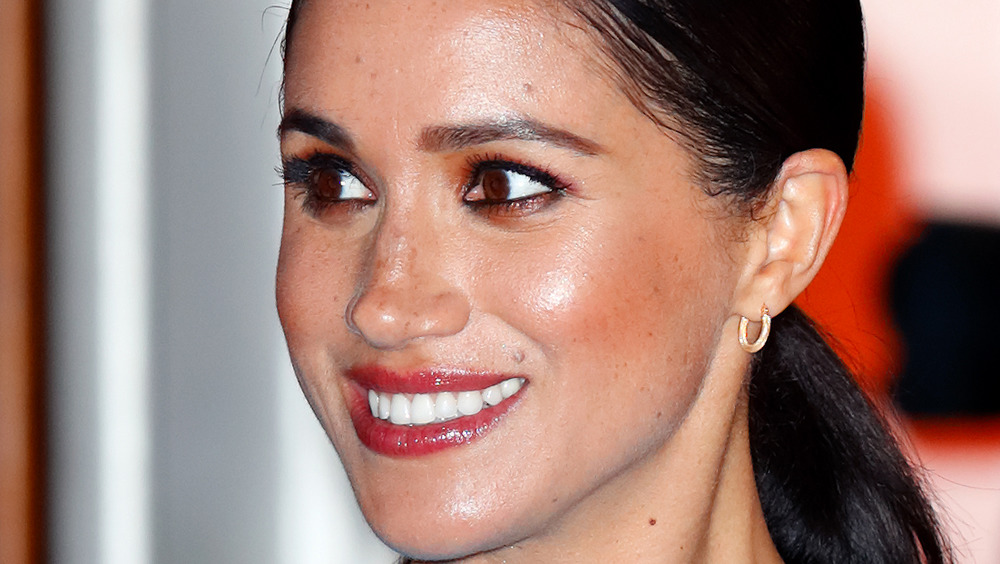 Max Mumby/indigo/Getty Images
After a tumultuous four years within the Windsor family, Meghan Markle has learned a few things about media manipulation and the politics behind "the Firm". Her interview with Oprah revealed countless instances of maltreatment and abandonment within her previous role as a senior working royal. But, as far as if they would do anything over again, it appears that Markle would only have prepared herself for the media onslaught and lack of support from her husband's family.
People reports that when Oprah asked the couple if they had any regrets in handling their stepping back from the royal family, Prince Harry responded, "No. I'm really proud of us. I'm so proud of my wife." He continued, "She safely delivered Archie during a period of time which was so cruel and so mean. Every day I was coming back to my life in London and she was crying while breastfeeding Archie. We did what we had to do."
Meghan's hour-long conversation with the media mogul proved to be much more revealing and damaging, however, and she didn't hold back when it came to her regrets. "I have one. My regret is believing them when they said I would be protected," she said. "And I regret believing that because I think had I really seen that that wasn't happening, I would have been able to do more, but I think I wasn't supposed to see it. I wasn't supposed to know and now because we're actually on the other side, we've actually not just survived but are thriving."
Meghan Markle called for compassion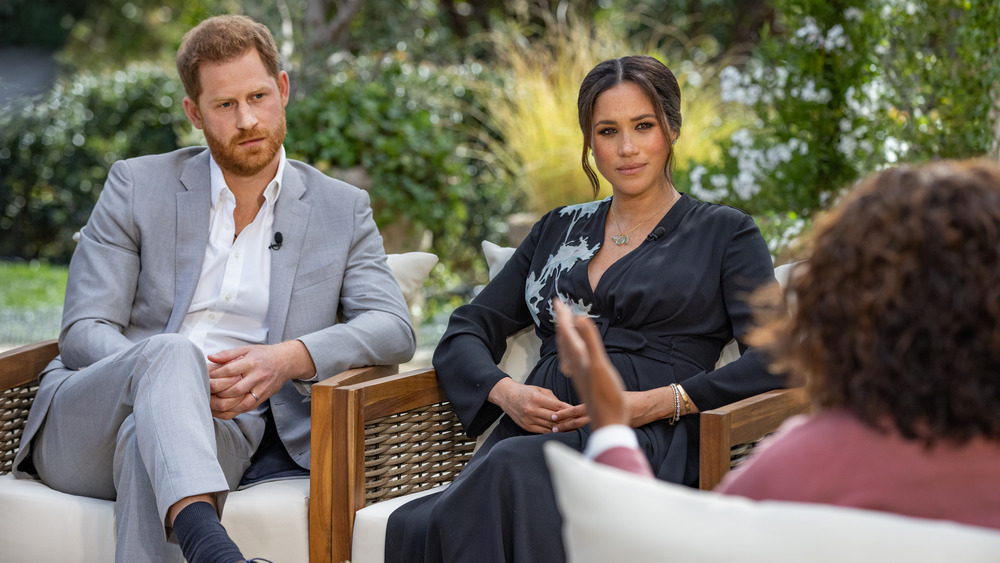 Handout/Getty Images
In a deeply personal interview, Meghan Markle explained to Winfrey that she struggled with the media pressure and constraints of her new royal lifestyle. Markle even shared that she contemplated suicide, saying she was "ashamed" to tell her husband, PopSugar reports. "I was ashamed to say it at the time and ashamed to have to admit it to Harry. But I knew that if I didn't say it — then I would do it. I just didn't want to be alive anymore."
Showing visible signs of her distress, Markle teared up as she bravely told her story and noted that, during an event when so many people saw her looking happy and pregnant, she was actually at her lowest. "I think it's so important for people to remember is you have no idea what's going on for someone behind closed doors. No idea. Even the people that smile and shine the brightest lights. You need to have compassion for what is actually potentially going on."
While her relationship with the royal family appears to be strained, Markle's plea for decency had audiences in tears. She may regret expecting more protection from the institution, but Markle loves her new life in the comfort of Southern California with her husband and growing family.

If you or anyone you know is having suicidal thoughts, please call the National Suicide Prevention Lifeline​ at​ 1-800-273-TALK (8255)​.