How Meghan Markle's Oprah Interview Echoes Sarah Ferguson's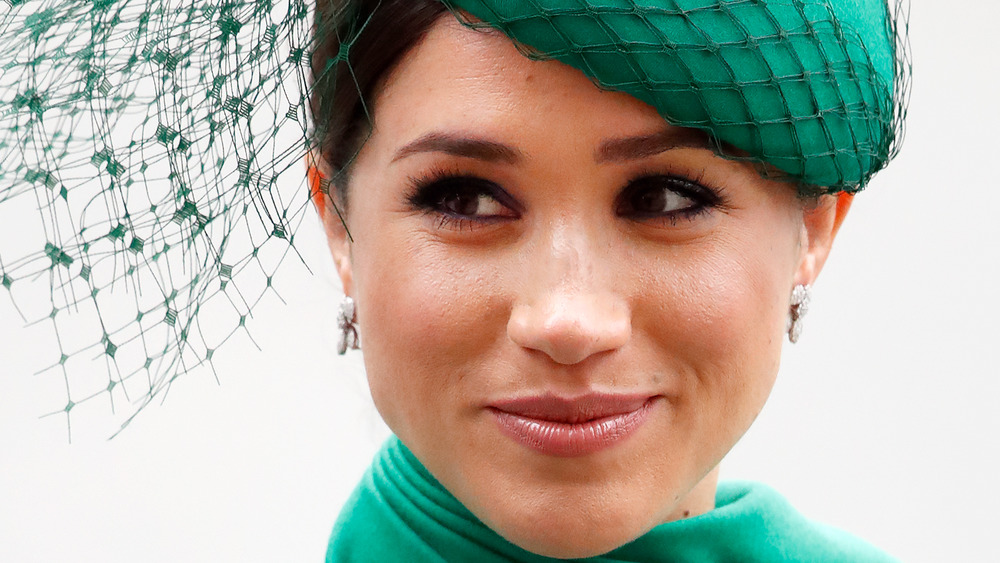 Max Mumby/indigo/Getty Images
Meghan Markle's recent tell-all interview with Oprah Winfrey was controversial, but not unprecedented. While members of the royal family typically don't divulge so many personal details to the public, Meghan's mother-in-law, Princess Diana, previously gave a similarly candid interview with BBC1's Panorama in 1995. She wasn't the only member of the royal family to shock the world in this manner, though; just months after Princess Diana's Panorama interview, Sarah Ferguson spoke to Oprah in a similarly soul-baring interview.
The Duchess of York and her husband, Prince Andrew, had recently split up when she sat down with Oprah. Like Meghan, Sarah spoke of how marrying into the royal family came with a lot of pressure. "You didn't marry the fairytale, you married a man," she said in her 1996 appearance on The Oprah Winfrey Show. "You fell in love and married a man, and then you have to come to terms with the fairytale. Now it's not a fairy tale, it's real life."
In Meghan's interview, she talked about being unprepared for royal life. "I didn't fully understand what the job was," she admitted to Oprah (via AP). She continued, "I will say I went into it naively because I didn't grow up knowing much about the royal family. It wasn't something that was part of conversation at home. It wasn't something that we followed."
Both Meghan Markle and Sarah Ferguson said they felt trapped in the palace
Sarah also spoke about how restrictive life in Buckingham Palace was, saying, "The palace from when you look at it from the outside, the windows have to be open in only a certain amount so they are all in line, and I'd come in and throw open all the windows. And no, that was wrong."
Meghan similarly talked about how confined she felt living on the grounds of Kensington Palace and how she was rarely able to leave, revealing that, after marrying Harry, she had to have permission to go anywhere and even had to surrender her car keys and her driver's license. For Meghan, royal living was a gilded cage. "I left the house twice in four months," she confessed (via Rolling Stone). "I couldn't feel lonelier."
The Duchess of Sussex compared herself to The Little Mermaid's Ariel, saying, "She falls in love with a prince and because of that she loses her voice."
Both Meghan Markle and Sarah Ferguson were hounded by the press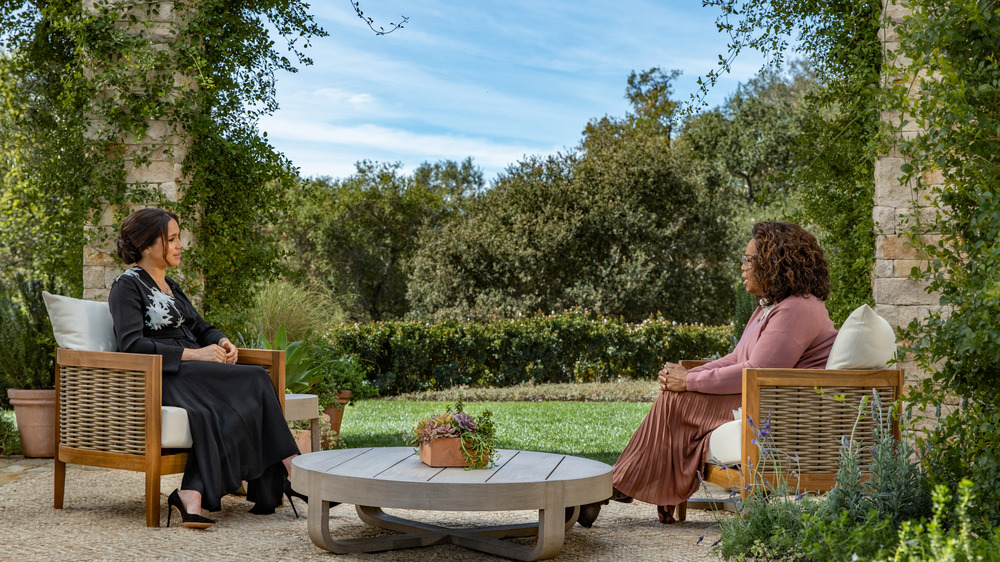 Handout/Getty Images
Meghan has been famously harassed by the press, just as Sarah was. In Sarah's interview with Oprah, she called the media scrutiny "completely and utterly cruel and abusive and so invasive." Meghan's battle with the press left her feeling defeated. "I didn't want to be alive anymore," she admitted. "It was a clear and real and frightening constant thought."
Both women found themselves, as Sarah put it, unwilling to "play the game." While Sarah's retreat from royal life wasn't as polarizing as Meghan's, it's clear that both of them were worn down by the pressures of being part of the royal family. It wasn't Meghan, though, but Prince Harry who confirmed in the interview with Oprah that the media was a big part of the reason the couple stepped down as senior royals (via Marie Claire). 
The royal repeated the sentiments he had shared in a recent appearance on The Late Late Show. "We all know what the British press can be like," he said, on the show. Harry added, "I was like, 'This is toxic.' So I did what any husband and father would do... I need to get my family out of here."
If you or anyone you know is having suicidal thoughts, please call the National Suicide Prevention Lifeline​ at​ 1-800-273-TALK (8255)​.