Kamala Harris Shares A Powerful Message On International Women's Day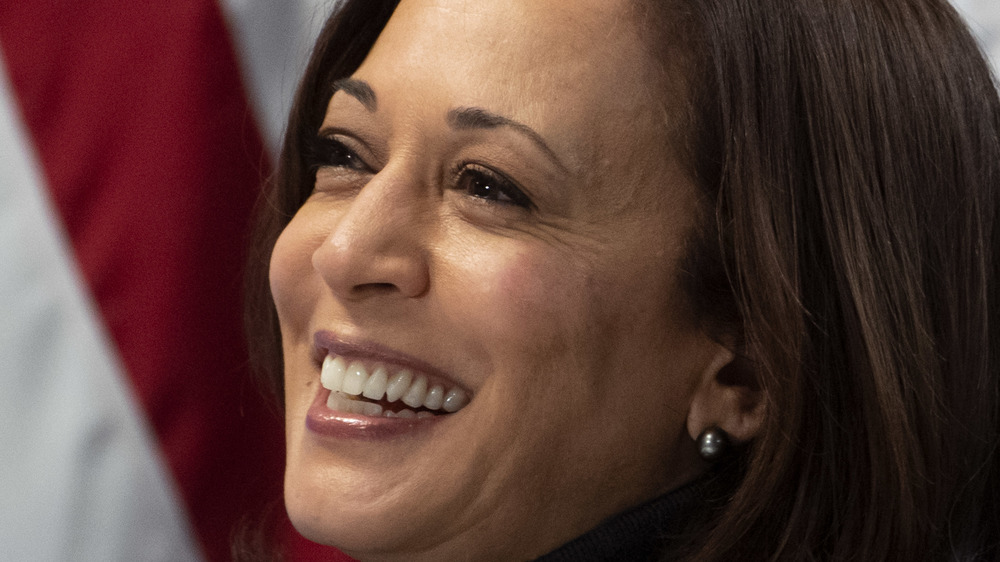 Bloomberg/Getty Images
It is fitting that on International Women's Day, the first-ever female Vice President of the United States, Kamala Harris, gave a moving speech before the European Parliament during an event to celebrate "women's empowerment and leadership during Covid times (via Elle)." In the talk, she called on the multiple nations gathered there to build "a world that works for women" because, as she said bluntly, "Our world does not yet work for women as it should."
Harris addressed specifically how the struggles women face at home, at work, and in healthcare have all been illuminated during the pandemic, saying that while women "are the scientists who cure disease, and the military members who defend our nations...the entrepreneurs who create jobs, and the educators who shape the next generation...and government leaders," they are not getting their fair shake. Adding, "Today, the global crises we now face have made abundantly clear both the contributions of women and the challenges facing women." She called for the gathered government officials to help "ensure women's safety at home and in every community." And to do that she demanded that "women can access high-quality healthcare." that they are treated, "with dignity at work," and that governing bodies, "put in place the structures needed so that women can both care for their families and excel in the workforce." And perhaps most importantly, she urged,"give women equal voice in decision-making, for this is essential to free and fair democracies."
Kamala Harris' speech was celebrated on Twitter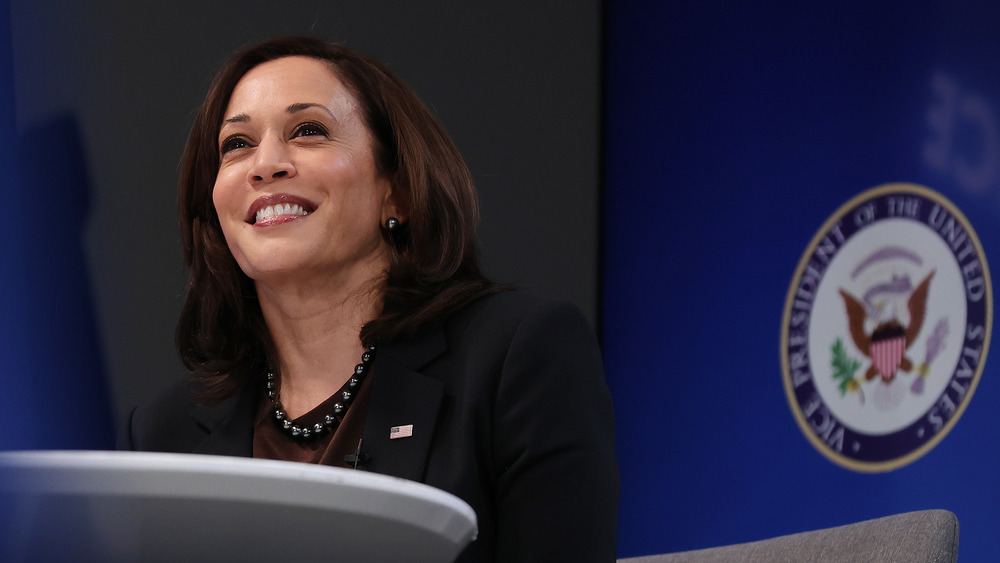 Chip Somodevilla/Getty Images
As reported by Elle, Kamala Harris concluded her speech by saying the things she is asking for do not equate to charity, but to a plan for a stronger world. "And this is not just an act of goodwill," she said. "This is a show of strength. If we build a world that works for women, our nations will all be safer, stronger, and more prosperous...This International Women's Day, let us be determined in this effort. Let us be united in this effort."
And her call is being echoed across the Twitterverse. People are responding to her speech by saying things like, "Yeah! Let's get paid family leave now!" Another poster shared, "You are goals on so many levels." 
One user simply reiterated the pride the US feels at having Harris as our VP writing, "Yas. Work for us. Keep killing it ma'am!" And the accolades kept coming. One cheered, "Thank you for speaking! You inspire women around the world." While another exclaimed how we all feel, "Oh, I so love Vice President Harris! She proves that she cares!!"