A Look Inside The Life Of Doria Ragland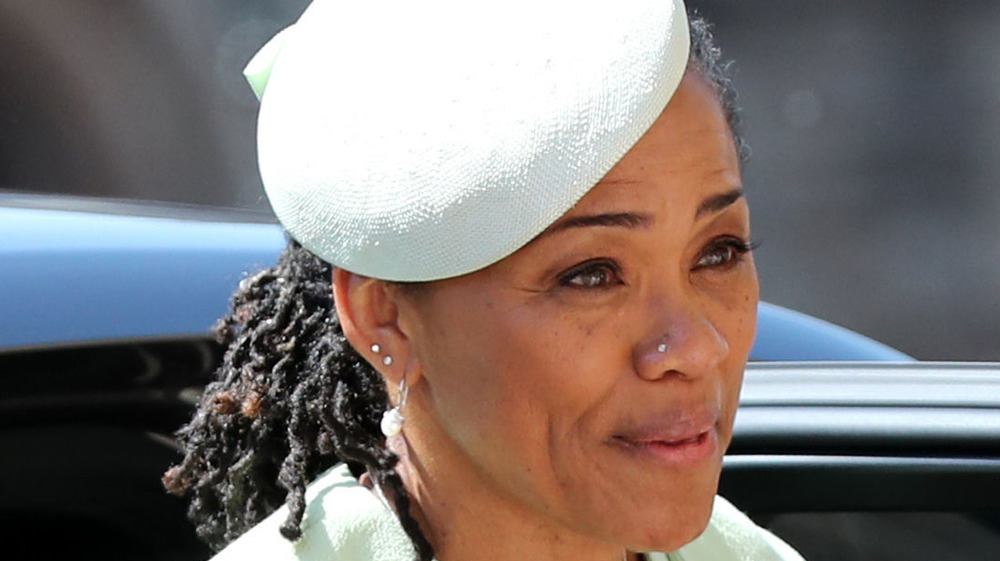 Wpa Pool/Getty Images
In an unaired clip from her tell-all interview with Oprah Winfrey, Meghan Markle shared that she felt betrayed by her father when he spoke to UK tabloids about her (via CBS News). She is also estranged from her half-sister Samantha Markle, but luckily Meghan has a close relationship with her mom, Doria Ragland.
Meghan has referred to her mom as her "best friend" multiple times (via Women's Health). Ragland is a yoga instructor who is also involved in social work, mainly with the elderly. When Meghan, Prince Harry, and their son Archie moved to California last summer, Ragland lived with them and helped take care of her grandson.
Ragland was born in Cleveland, Ohio, but her family relocated to Los Angeles when she was a baby, per Oprah Magazine. She still resides in L.A. and, like her daughter and son-in-law, Ragland is friendly with Winfrey, and the two even did yoga together prior to the royal wedding.
Meghan wrote a sweet tribute to her mother in 2017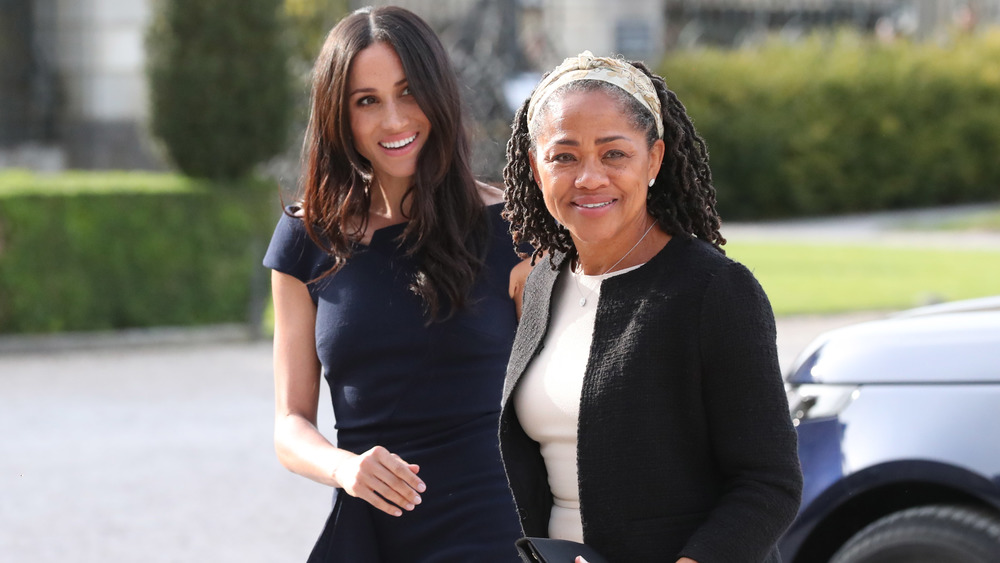 Wpa Pool/Getty Images
In 2017, Meghan wrote an article titled "The 10 Women Who Changed My Life" for Glamour. The list included Madeleine Albright, Joni Mitchell, Julia Roberts, and Toni Morrison — but the most poignant tribute was to Doria Ragland.
"For me to watch this level of life-long sensitivity to nurturing and caregiving, but at the same time my mom has always been a free spirit," Meghan wrote, referring to her mom's career in social work. "She's got dread locks and a nose ring. She just ran the LA Marathon. We can just have so much fun together, and yet, I'll still find so much solace in her support. That duality coexists the same way it would in a best friend."
As Meghan shared during her interview with Oprah, she experienced mental health struggles and suicidal thoughts during her time with the royal family. A source told Express that Ragland had been "really worried about Meghan" and was "relieved her daughter is putting her mental health and wellbeing first" when the couple moved to America.