Meghan Markle's Claim About Her Real Wedding Day Is Raising Eyebrows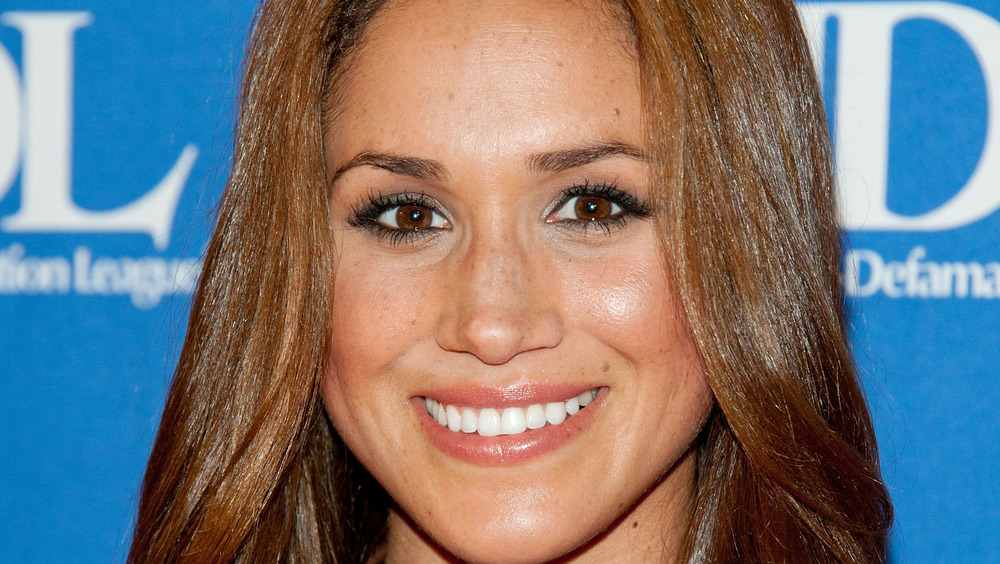 Amanda Edwards/Getty Images
Meghan Markle revealed a pretty interesting tidbit during her interview with Oprah Winfrey that aired on March 7 on CBS. Amidst the barrage of information surrounding her experience living under the monarchy's rule, Meghan also shared something that most people had no idea about. She told Winfrey that she and Prince Harry actually got married before their wedding day. "Three days before our wedding, we got married. No one knows that. But we called the archbishop, and we just said, 'Look, this thing, this spectacle, is for the world, but we want our union between us,'" Meghan told Winfrey. 
She went on to say that she and Harry have a photo of their vows framed in their bedroom. The vows in that frame are the ones that were said with "just the two of us in our backyard with the archbishop of Canterbury." And while that information is surprising in and of itself, and the idea of getting married before the actual wedding is sweet, that may not actually be what happened. Naturally, this is causing quite a stir.
Meghan Markle and Prince Harry's early wedding may not have been valid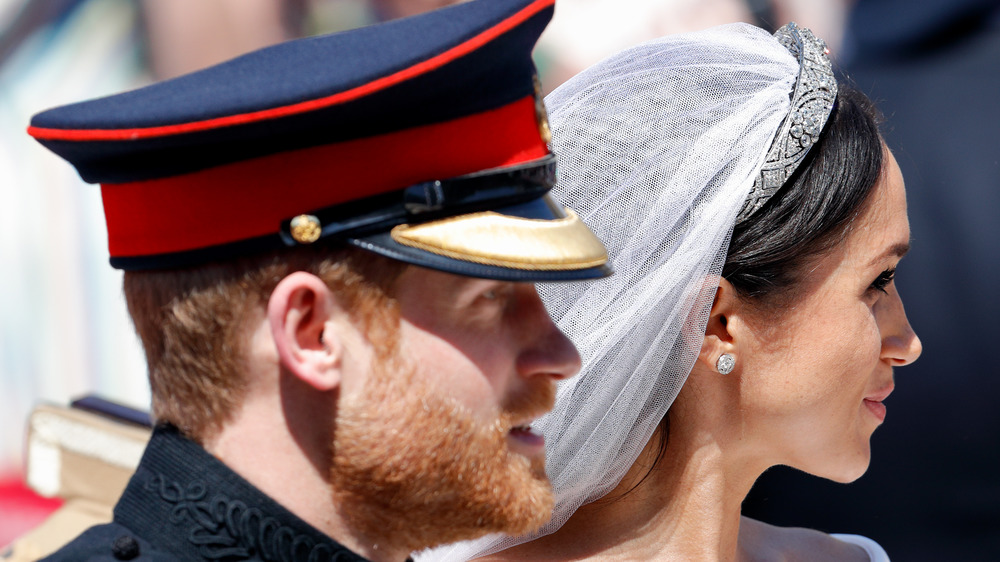 Max Mumby/indigo/Getty Images
Meghan Markle and Prince Harry very well may have exchanged vows in a private ceremony before their actual televised wedding, however, according to Page Six, the Church of England "requires two witnesses to any nuptials for them to be valid." Vows must also be said in public to be considered valid, according to the report. Hello! magazine points out a similar flaw in Meghan's statement, saying that the couple's legal marriage, whether they exchanged vows privately or not, was recorded on May 19, 2018 — the day that they exchanged vows at St. George's Chapel.
Perhaps in Meghan's mind, she and Harry were married a few days before her actual wedding, but, based on the aforementioned sources, it would have just been a spiritual/emotional vow-exchange. Nevertheless, Meghan and Harry have been happily married ever since May 2018. Their wedding at St. George's chapel was attended by more than 600 guests, according to Harper's Bazaar. Oprah Winfrey was, of course, one of those invited guests.