The White House Weighs In On Harry And Meghan's Oprah Interview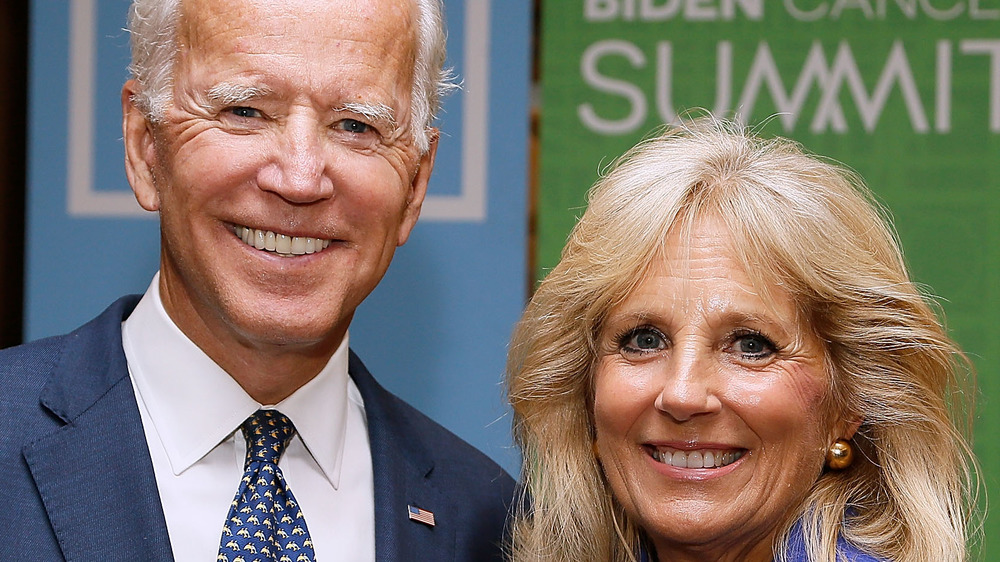 Paul Morigi/Getty Images
The whole world is talking about Oprah with Meghan and Harry, the highly anticipated sit-down interview between legendary TV host Oprah Winfrey and royal defectors Meghan Markle and Prince Harry that aired on Sunday. Over the course of a juicy two hours, secrets were revealed, alliances challenged, and questions raised about whether, among many other things, the royal family is not-so-secretly racist thanks to an alleged comment about Archie's perceived skin color (via CNN). 
Everybody has been weighing in online, from celebrities to regular folk alike, with professional agitators Piers Morgan and Donald Trump Jr. purposely stirring the pot with their incendiary takes. And yet, Jill and Joe Biden, the current residents of the White House, weren't moved to have their say. Thankfully, an intrepid reporter took the opportunity during a press briefing to ascertain whether the President and First Lady are #TeamMeghanandHarry or, like Markle's own father sadly, #TeamRoyals.
President Biden is remaining neutral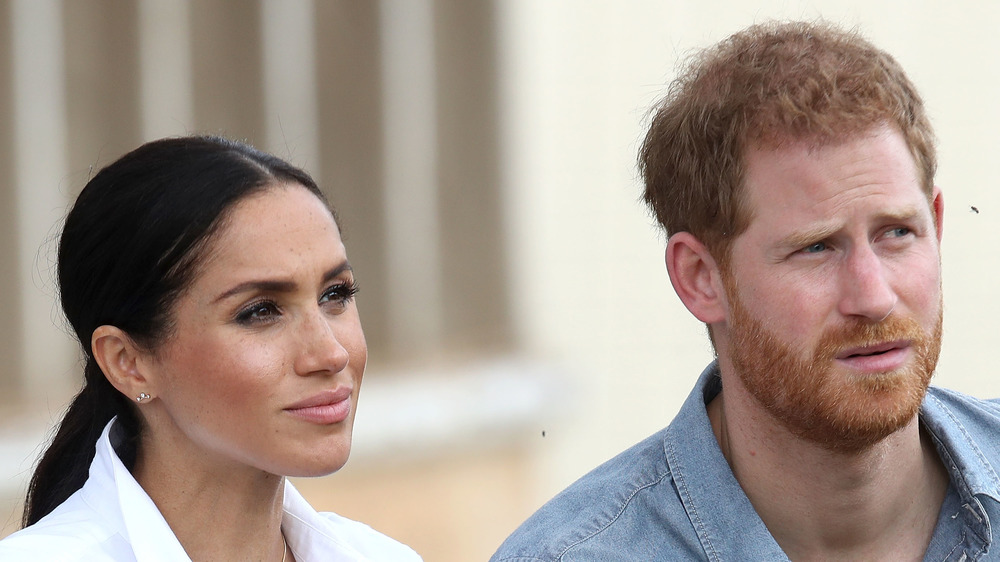 Chris Jackson/Getty Images
On Monday, White House Press Secretary Jen Psaki was asked directly, during a routine session with journalists, what the Bidens' reactions, if any, were to the interview. As Vanity Fair notes, although Psaki dodged the question of whether the presidential couple had actually seen Oprah with Meghan and Harry, she acknowledged, "For anyone to come forward and speak about their own struggles with mental health and tell their own personal story, that takes courage. And that's certainly something the president believes."
She also heavily implied it was inappropriate for the commander-in-chief to comment further as Meghan and Harry are "private citizens sharing their own story and their own struggles." The Press Secretary was diplomatic in her answer, however, also taking the time to note America's continuing "strong and abiding relationship" with the U.K. It's worth noting former President Donald Trump refused to pay for the Sussexes' security during a royal visit stateside and described Meghan, in particular, as "nasty," so even though President Biden is essentially putting his hands up and yelling "I'm Switzerland!," it's at least worlds away from that.