Meghan And Harry's Comments On Personal Security Are Ruffling Feathers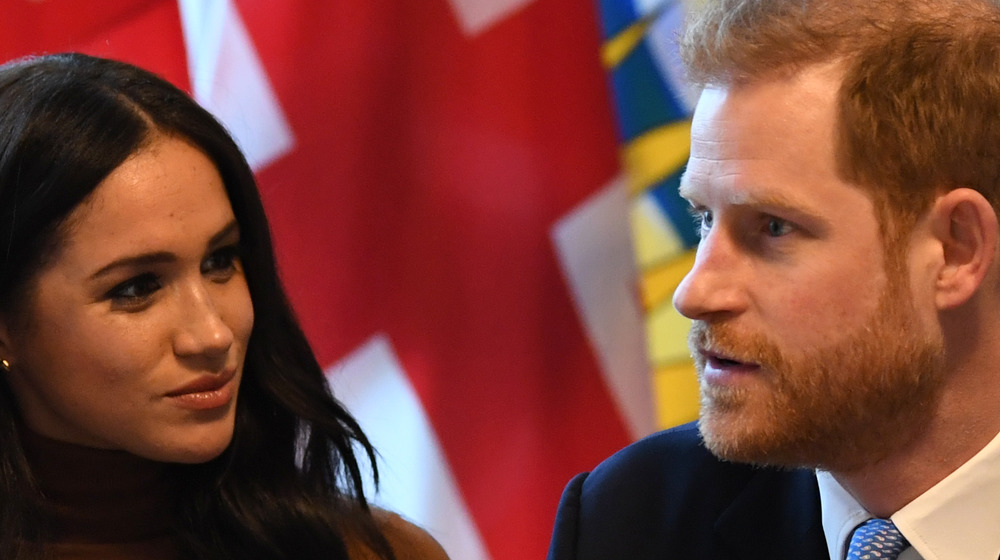 Wpa Pool/Getty Images
During their interview with Oprah, Harry and Meghan discussed how they were left without security once they stepped back from their royal duties. "[The firm's] justification was a change in status," Harry said (via Vanity Fair), "to which I pushed back and said, is there a change in threat or risk?" According to the couple, the removal of their security happened at "short notice" while they were in Vancouver, and were still finalizing how they wished to exit the royal institution.
Instead of being left with no protection whatsoever, Harry used his inheritance left by his mother, Princess Diana, as well as income from signing contracts with streaming services to hire private security. "I have what my mum left me and without that we wouldn't have been able to do this," the prince explained (via the Independent). "It's like she saw it coming and she's been with us through this whole process."
As Vanity Fair reports, who is and isn't given security has always been a mystery as "there are no publicly available rules" or standardized procedures for supplying personal protection for members of the royal family. One thing is for certain, however, and it's what is causing so much backlash, is that the royals' security is paid for by British taxpayers to the tune of around £100 million a year for the entire royal family (via Evening Standard). 
Many critics believe Harry and Meghan should pay for their own security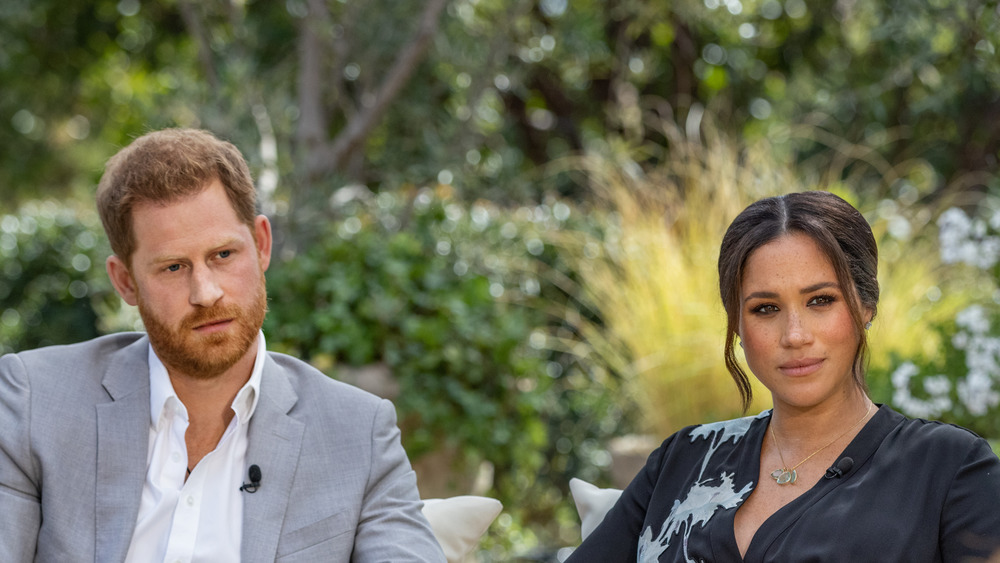 Handout/Getty Images
It should come as no surprise that Meghan and Harry's comments regarding their personal security detail have ruffled some feathers among British citizens and royal experts, alike. Dai Davies, a retired superintendent and former head of the royal security unit in the UK, has been particularly vocal in his outrage, sharing with the Daily Mail, "It shows you their naivety and sense of entitlement." Adding, "It was utterly unrealistic to think they could continue to have their royal protection team working in America – in fact, it would have put their [police] lives at risk."
In addition to costing British taxpayers an estimated £4 million a year (that's over $5.5 million in US currency), Davies went on to explain to the outlet how it would be "simply unworkable" for British officers to continue protecting Harry and Meghan outside the UK, especially being "unable to bear firearms" and having "no access to integrated intelligence from the security services." Not only that, but many UK taxpayers feel that stepping back from royal duties means stepping away from the privileges that go along with that life, including free security.  
"It was simply arrogant to presume that they and their baby would get protection," he concluded. For now, Harry and Meghan's security is entirely funded independently. But could this signal a change for future royal departures? We'll have to wait and see.