The Truth About Zuri Hall's Relationship With Sean Culkin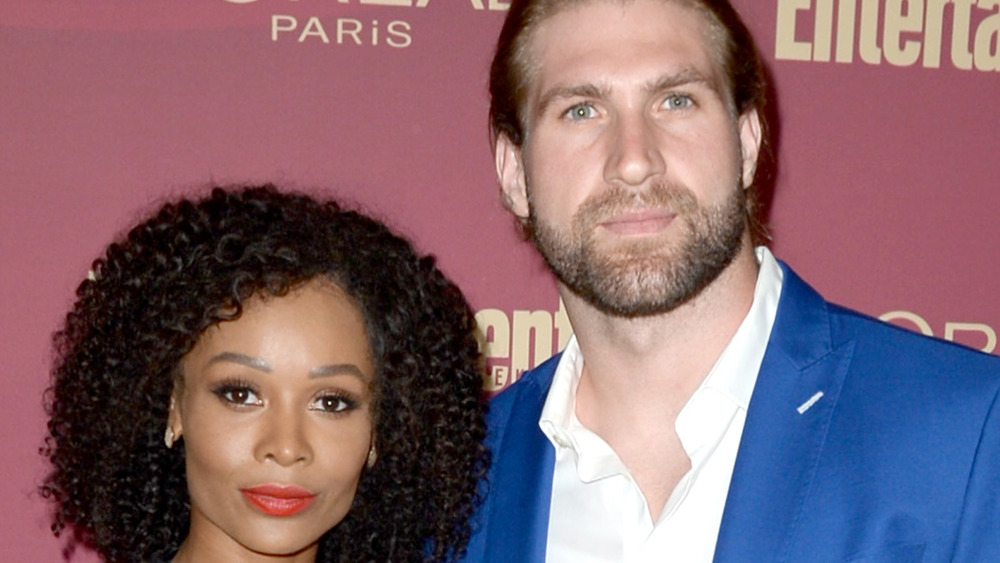 Andrew Toth/Getty Images
In 2018, during a red carpet interview with Oprah Winfrey at the premiere of A Wrinkle in Time, E! News' Zuri Hall, 32, was given some love advice that seemingly led to a relationship with current boyfriend Sean Culkin, 27, who plays tight end for the Kansas City Chiefs.
"It's the best time when you get to make yourself the lover, friend, the supporter, that you would want," Winfrey told her at the time, via The Oprah Magazine. "You need to go through that ... I'm dating, drop it like it's hot [phase] all that. And then you need a period where you just come down to yourself." According to Winfrey, once Hall was able to do that, her dream guy would "show up."
Months later, Hall and Culkin, who was playing for the Los Angeles Chargers at the time, came together for a matchmaking special Giuliana Rancic and Jason Kennedy were filming for the network.
Zuri Hall's love connection was supposed to be a prank
One year after their initial meeting, Hall and Culkin appeared in a YouTube video titled "How We Met."
"The Chargers reached out to me from getting contacted from one of the reps at E!" Culkin recalled. As for Hall, she revealed that she and her team at E! News, including Rancic and Kennedy, were trying to find a guy they could prank for fun. However, their plans for a prank quickly turned into a successful matchmaking segment once Hall and Culkin hit it off. "I was nervous and then I saw you walking towards me and I was like 'Wow, a beautiful girl,' thinking to himself 'I need to know more,'" Culkin admitted.
Speaking to Winfrey after making the love connection, Hall told the former daytime talk show host, "He showed up, and he's amazing, and I just love you because you were guiding me through this for a year and a half." Hall also joked that Winfrey was her "fairy godmother" in a post shared to her Instagram page.