The Truth About Netflix's Marriage Or Mortgage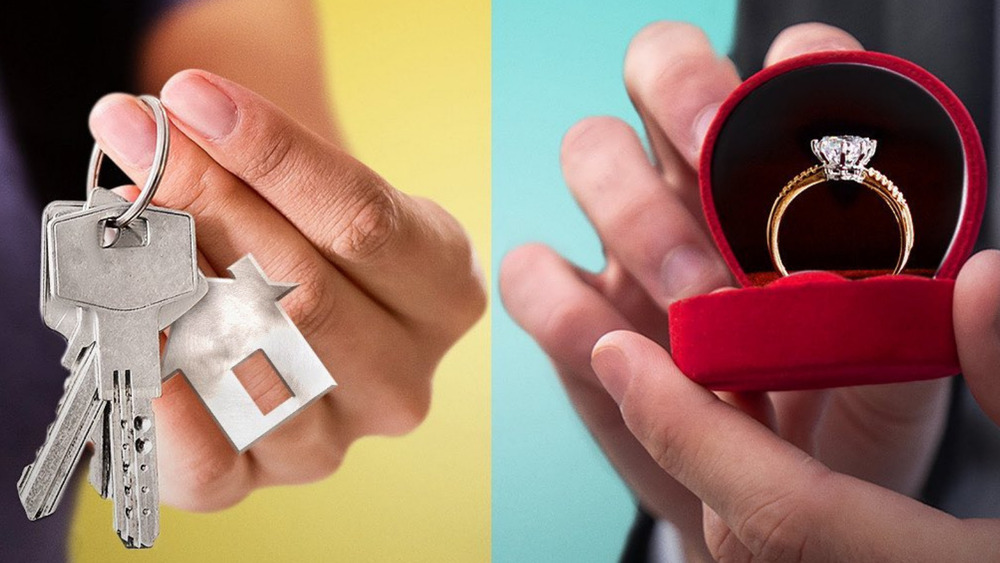 What would happen if engaged couples were filmed while trying to decide between having their dream weddings or their dream homes? Well, a reality series could be born, since this is the premise of Marriage or Mortgage, which will drop on Netflix on March 10.
The couples featured on the show have enough money saved up to either pay for a wedding or a house, not both. Wedding planner Sarah Miller and real estate agent Nichole Holmes try to help them pick one over the other, with dress fittings and cake tastings versus house showings.
"The best part of being a wedding planner is being able to create these huge moments for my couples," Miller, who had a dream wedding of her own, says in the trailer for Marriage or Mortgage on YouTube. Miller, who has been divorced twice, says, "Owning a house is the all-American dream" (via People).
This show may hit a little too close to home for some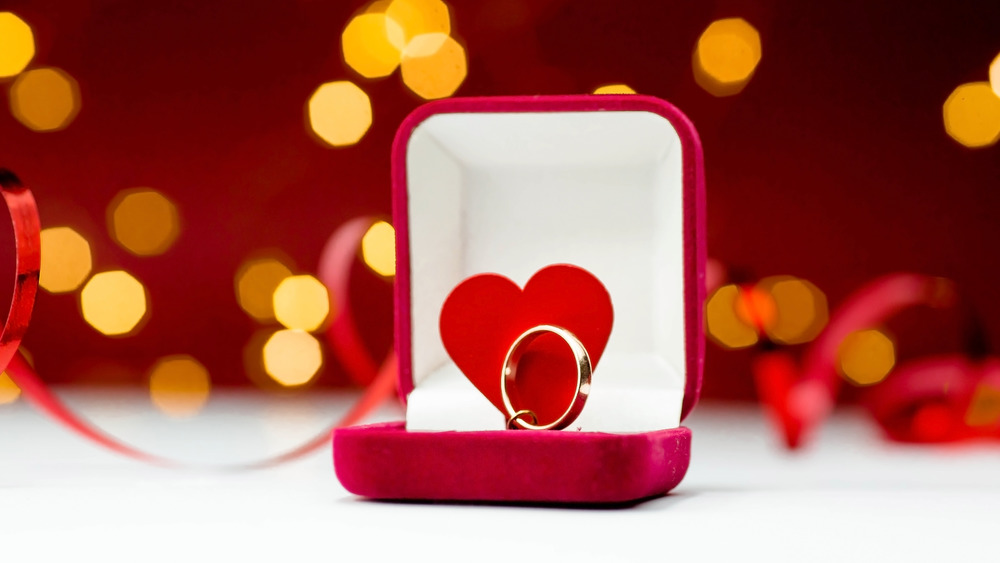 Shutterstock
So far, there has been a little bit of criticism of the show, as this is a sensitive area for some. According to The Knot, the average cost of a wedding is around $30,000, and, according to the National Association of Realtors, the average price of a house is $295,300.
Compare these stats to the following: An average salary for a millennial is $47,034 a year, as found by the U.S. Census Bureau and published by the National Association of Independent Schools. Furthermore, over half of millennials have less than $5,000 in their savings accounts, as found in a survey by Insider and Morning Consult.
So while many turn to Netflix and to reality series in general, this one may hit a little too close to home. Still, those who are ready for the drama can tune in to Marriage or Mortgage beginning tomorrow!