Buckingham Palace Issues Strong Statement Following Meghan And Harry's Interview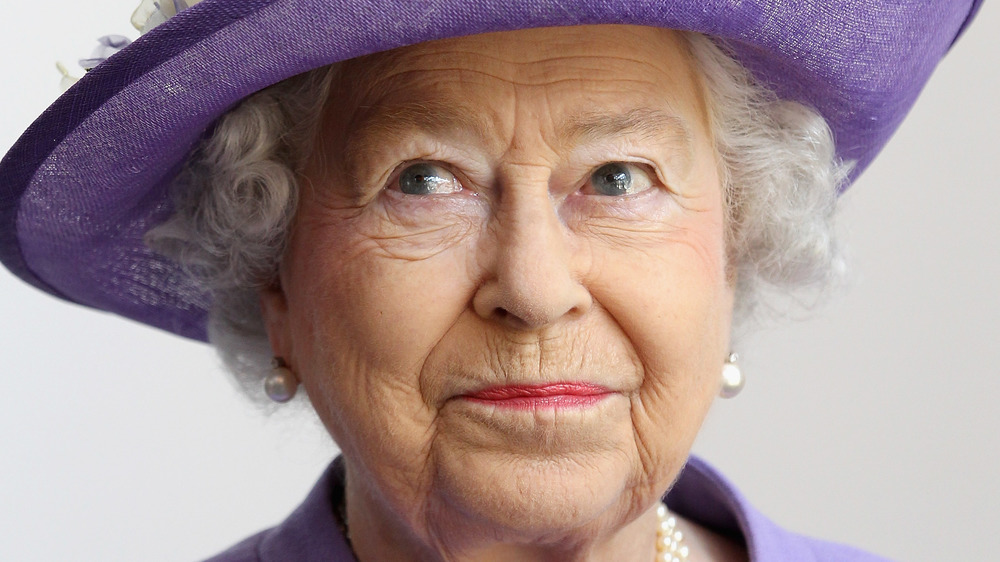 Chris Jackson/Getty Images
The queen, herself, may not have seen Meghan and Harry's Oprah interview. Independent indicated she would not, largely because she may have viewed it as a "circus." The Firm, however, certainly did. And after the interview, it took its time reading the room. Between Sunday night and Monday morning, Buckingham palace held emergency meetings, scanned the electrifying press coverage, and discussed its options (via BBC). Now, finally, it's issued a statement on behalf of Queen Elizabeth II — something that comes very close to what we imagine a royal apology might look like.
 On Tuesday, March 9th, 2021, Buckingham Palace declared the royal family to be "saddened" after understanding "the full extent of how challenging the last few years have been to Meghan and Harry" (via Twitter). While the statement challenged Harry and Meghan's "recollections" of certain events, it indicated that "the issues raised, particularly of race" to be "concerning," and promised to "privately" address them. Finally, it ended with a promise of eternal love for "Harry, Meghan, and Archie." It's succinct, to-the-point, and nearly remorseful. But is it enough? 
Many on social media don't think so. 
Twitter doesn't believe the royal family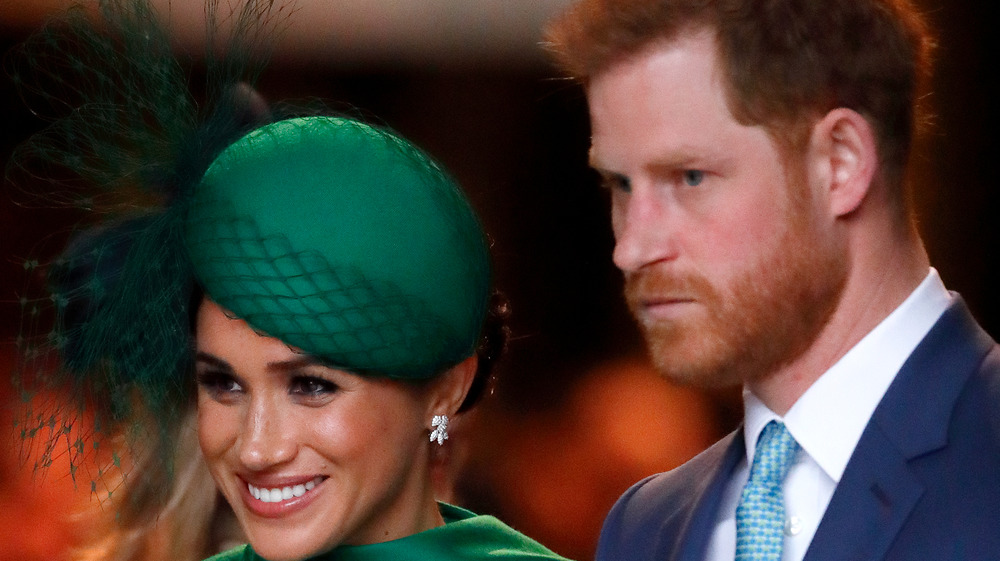 Max Mumby/indigo/Getty Images
Did you think it, too? Like others on Twitter, ABC's Jobina Fortson read Buckingham Palace's statement and posted, "Hmm ... okay."
Twitter controversy over the statement surrounds Buckingham Palace's insistence that "recollections may vary," a qualifier which may not have been enough to quell the media frenzy surrounding the interview's bombshell revelations. Quite the opposite: It's the kind of qualifier that has certain readers posting: "That statement from Buckingham Palace is only like one step removed from an 'I'm sorry if you were offended' non-apology." It has yet others tweeting, " They should have hired me. I came up with a stronger statement in less than 3 minutes."
Beyond the family rifts that Buckingham Palace indicated it would address, privately in its statements, there are very pressing reasons that The Firm went public with its response to Meghan and Harry's interview. Forbes reported on Tuesday, March 9, that the interview was already being used as a foreign policy argument. Australia ex-Prime Minister, Malcolm Turnbull used the interview to suggest that Australia cut ties with the British monarchy. Meanwhile, The Guardian reported on several UK government officials' and politicians' condemnation of the royal family in the wake of the interview. These included a statement by children's minister Vicky Ford affirming "no place for racism in our society." Royal biographer Penny Junor told the media outlet that the interview was the equivalent of a "hand grenade" lobbed "into the family."