What Amal Clooney Really Thinks Of Her Husband's ER Character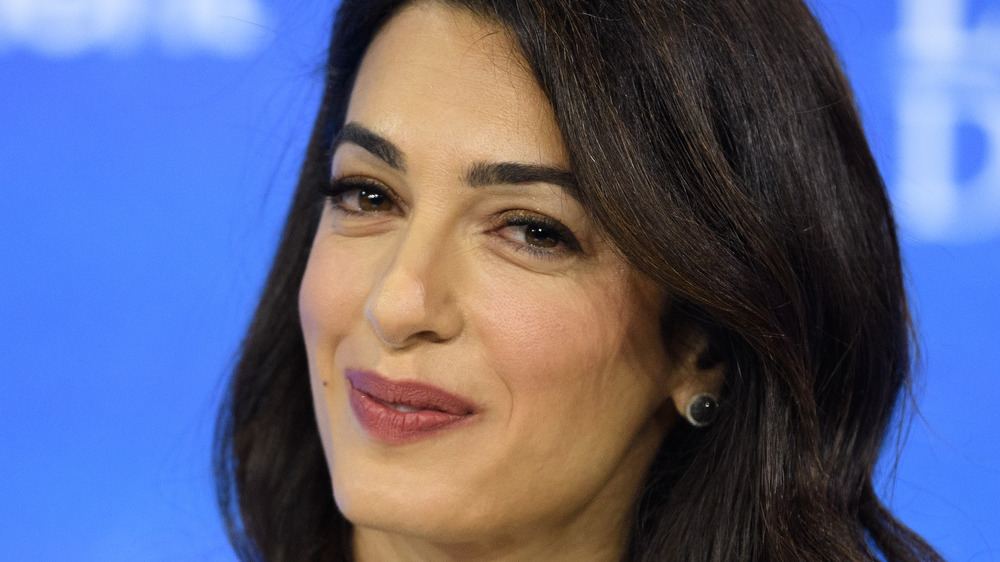 Leon Neal/Getty Images
George Clooney has long been considered a heartthrob, in no small part because of his role as Doug Ross on ER. Per IMDb, he starred on the show from 1994 to 1999. He reprised the role in a 2000 uncredited cameo, and made another appearance in 2009 in the show's final season.
The role garnered him two Emmy nominations and he was named People's "Sexiest Man Alive" for the first time in 1997 (he won the award again in 2006), during his run on the show (via Insider).
There's at least one person, though, who isn't pleased with Clooney's ER character: his wife, Amal Clooney. Clooney's character is something of a womanizer, and Amal — who is a staunch feminist — isn't having it, as Clooney explained on a recent episode of the SmartLess podcast (via E! News). It seems that Amal is a newcomer to the hit series, and is just now catching up on the television role that made her hubby famous.
Amal Clooney isn't impressed with Doug's playboy ways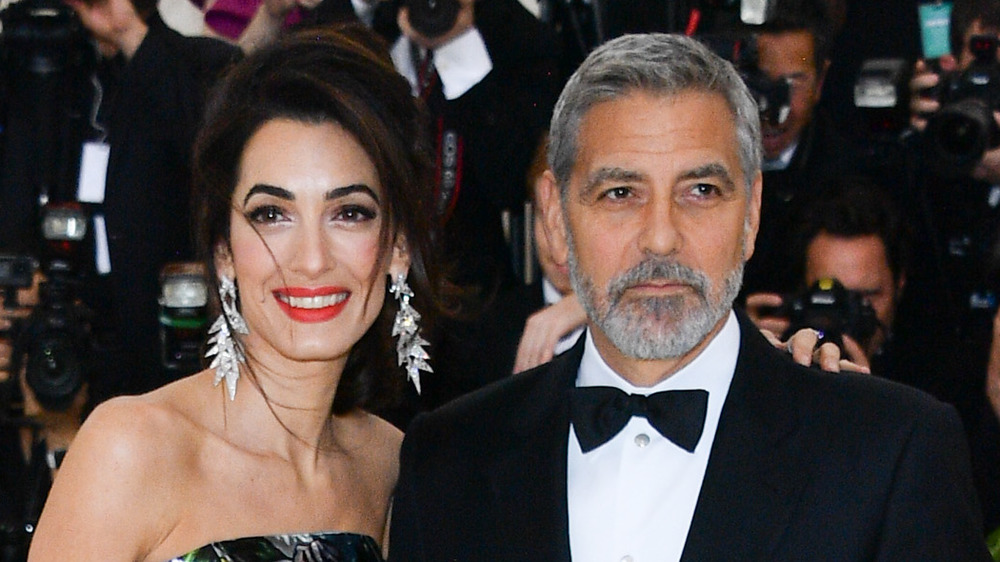 George Pimentel/Getty Images
 "My wife is watching them now and it's getting me in a lot of trouble because I'd forgotten all of the terrible things he was doing picking up on women," said Clooney.
While Clooney may be a bit disappointed by what his wife thinks of his character, we'd expect no less from the woman who publicly slammed Donald Trump for the "statements he's made against women" (via Marie Claire).
In case you missed it, Amal Clooney is all about girl power. In a speech at the 2016 Texas Conference for Women (via The Cut) she said, "The worst thing that we can do as women is not stand up for each other, and this is something we can practice every day, no matter where we are and what we do — women sticking up for other women, choosing to protect and celebrate each other instead of competing or criticizing one another."