How Katie Couric Really Feels About Her Jeopardy! Gig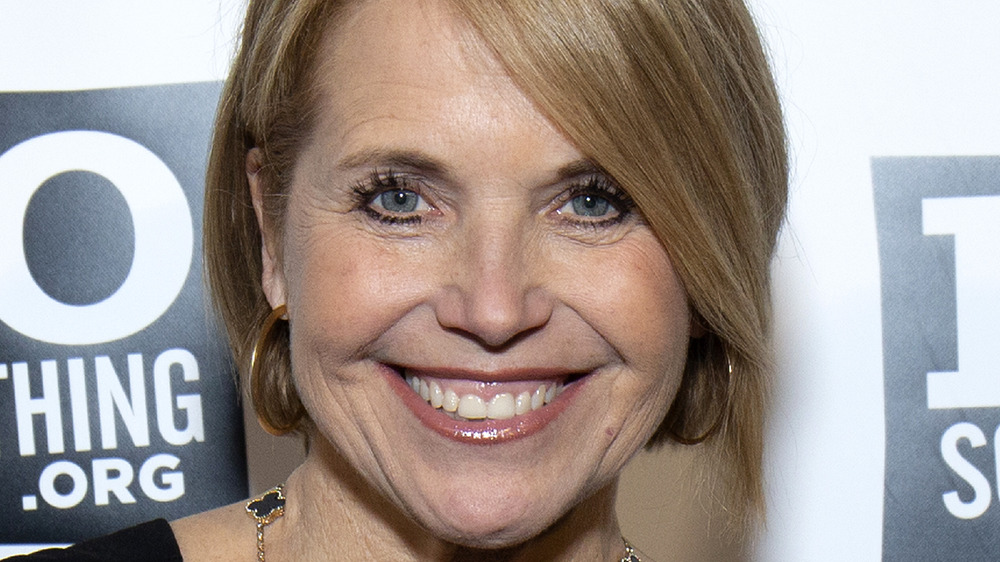 Santiago Felipe/Getty Images
Katie Couric became the first woman to host Jeopardy! on Monday, just in time for International Women's Day (via People). The legendary TV journalist surprised audiences with the hosting gig, running from March 8-19, and is part of a string of hosts appearing this season that include Dr. Oz and Aaron Rodgers (via Los Angeles Times).
These celebrity takeovers come after iconic Jeopardy! frontman Alex Trebek's tragic passing in November 2020 from pancreatic cancer (via Everyday Health), and will serve as a respite while the show's production looks for a permanent host. As the first celeb fill-in, Couric did a spectacular job — but she was hiding all kinds of feelings.
As Couric told People, she was thrilled to get the opportunity to host the mainstay show, especially during Women's History Month. "I love that I'm the first woman!" she exclaimed, adding that the production team even planned a special touch just for her. "They framed a little thing for me after I was on. It says, 'What iconic journalist and Stand Up to Cancer founder is the first female guest host of Jeopardy!?' And then it says, 'Who is Katie Couric?'" We really can't deal with the cuteness — or the sentimentality behind the gesture. But there was so much more to the experience than first meets the eye!
Couric's emotional attachment to the show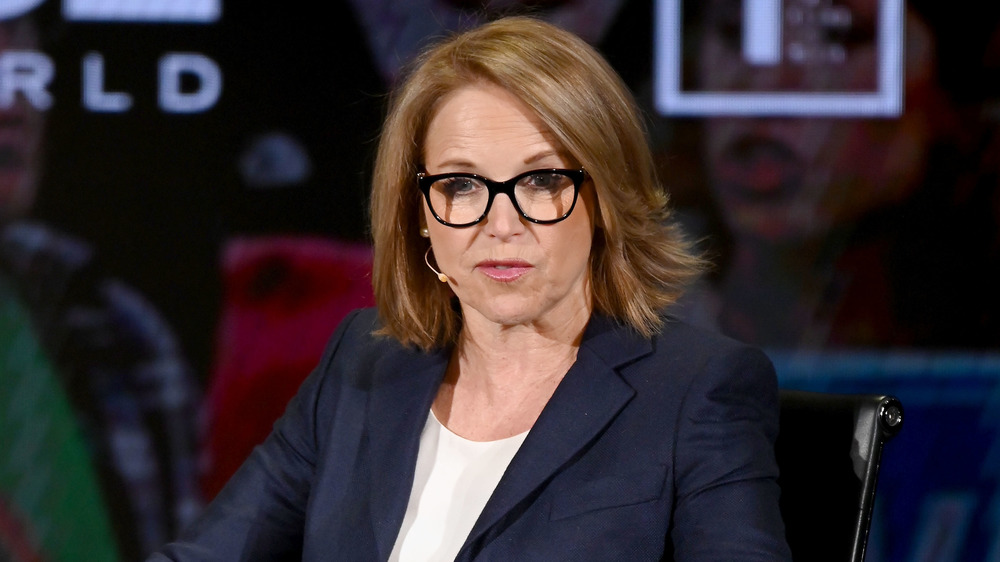 Mike Coppola/Getty Images
Couric told People the show was on her bucket list, but became more special since she raises awareness and funds for pancreatic cancer research, which took her sister's life in 2001, and Trebek's last year. The connection hits close to home for the journalist, especially since Jeopardy! will match all winnings to Stand Up to Cancer while she hosts. Even then, Couric's reaction to hosting was definitely unexpected.
As she told the outlet, hosting the show made her "a nervous wreck" because she had never done anything like that previously. She continued, "there are a lot of moving parts behind the scenes, things you need to figure out. It's complicated! It requires a lot of multitasking." That being said, as the host let on with her megawatt smile, "it was so much fun," too, crediting production with how smooth it went.
Even though the experience was incredible, Couric noted that "[Alex Trebek] is so missed," emphasizing how "beloved" he was. As the host said in her opening statement, "It is such a thrill to be here guest hosting a show I've watched and loved for years. And of course a real honor to help out as all of us recover from the loss of the truly irreplaceable Alex Trebek" (via Yahoo). Saying in a Jeopardy! interview that she watched the show "religiously" and was "so inspired" by Trebek, it's only fitting to see Couric hosting the iconic trivia night.