Inside Jenny McCarthy's Relationship With Donnie Wahlberg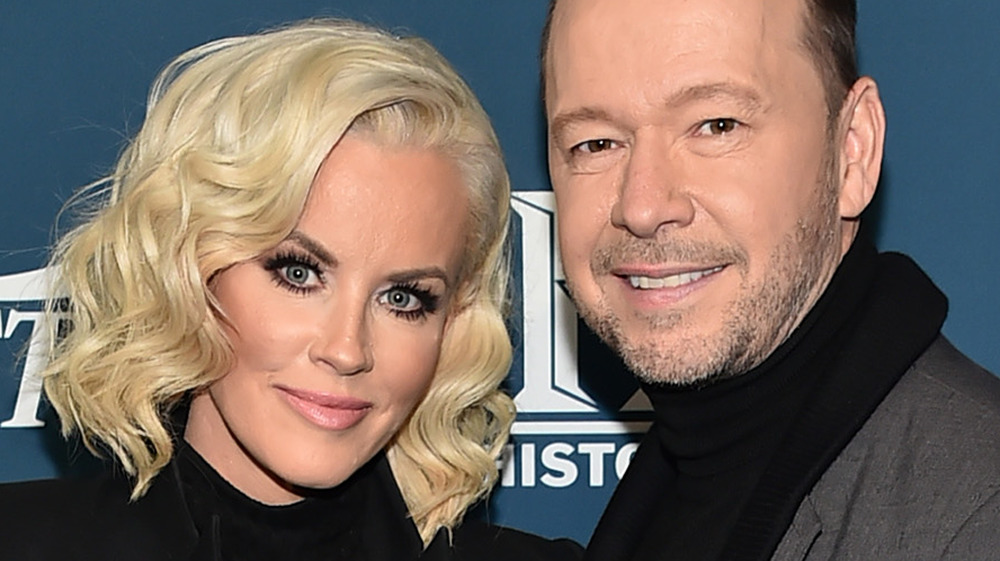 Theo Wargo/Getty Images
Jenny McCarthy and Donnie Wahlberg have an adorable romance that began on the set of her VH1 talk show, The Jenny McCarthy Show, in March 2013 (via Heavy). After hitting it off during a flirty conversation about their bedroom habits, McCarthy and Wahlberg began dating and, in early 2014, the former New Kids on the Block vocalist proposed to the Playboy model with the help of her son, Evan, who she shares with ex-husband John Asher, and a 10-carat yellow sapphire engagement ring. They then wed in a small ceremony on August 31 of the same year at Hotel Barker in St. Charles, Illinois.
While McCarthy and Wahlberg didn't make to much of a to-do when it came to their first wedding, they continue to celebrate their marriage each year by participating in yearly vow renewals (via The Things). They also continue to honor one another on their social media pages, with McCarthy recently gushing over the "love, light, and compassion" husband Wahlberg "radiates daily."
"[It] is the very reason I worship the ground he walks on... I'm truly the luckiest girl in the world," she wrote on Instagram in August 2020.
McCarthy and Wahlberg don't feel like a celebrity couple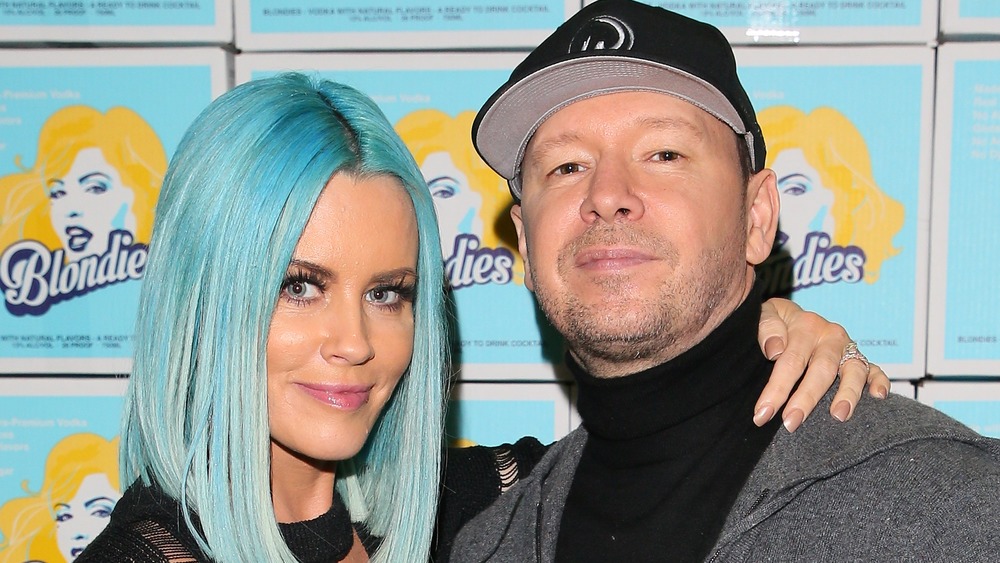 Jean Baptiste Lacroix/Getty Images
Speaking of Wahlberg during a May 2017 interview with Fox News, McCarthy further bragged about her husband, saying he has been an "amazing" addition to her family and gushing about his role in the life of her son, who was diagnosed with autism when he was just two-years-old.
"I thought for sure I would be going at it alone, like many parents who have kids with autism do, usually 80 percent of them [are] divorced. So the fact that I found the love of my life for me, and [my son] Evan found a stepdad in his life, I feel like I can't ask for anything else."
During his own interview with Fox News in January 2020, Wahlberg said that while he and McCarthy are often referred to a celebrity couple, they don't live in Hollywood and don't think of themselves in that way.
"We just think we're real people. I mean, I grew up ... we both grew up really poor Irish Catholics — her in the Midwest, me on the East Coast. We live in the Midwest. Her still family is still there, my family's still there on the East Coast. And, you know, Hollywood is just where we have to go to work sometimes," he shared.