Inside Nicole Scherzinger's Relationship With The Pussycat Dolls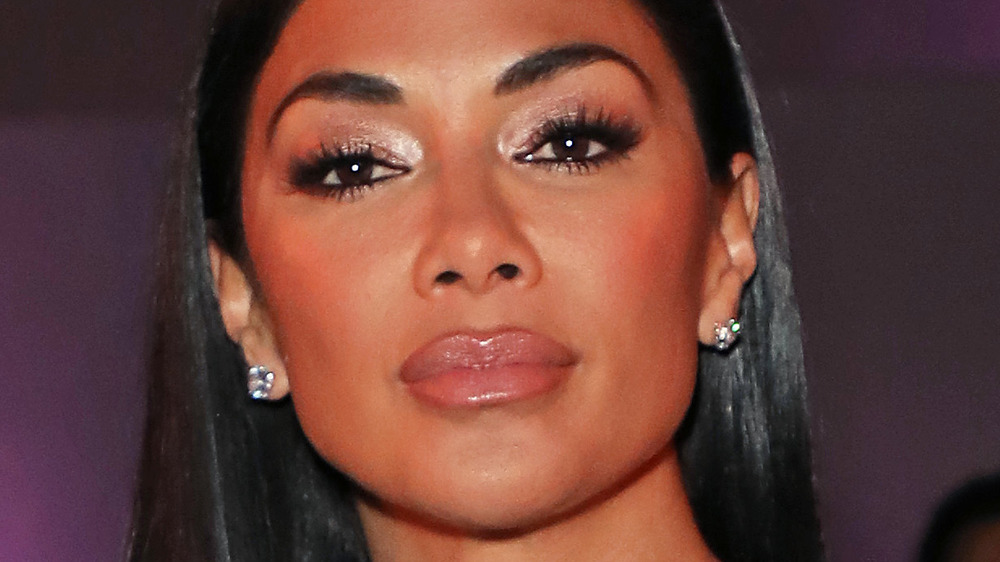 David M. Benett/Getty Images
Nicole Scherzinger rose to fame in the girl group Pussycat Dolls decades ago, but where does she stand with her bandmates today? Although the ladies of the group went their separate ways in 2010, one year after former member Melody Thornton voiced frustrations about being kept from singing and said that her time with the band was "challenging," Scherzinger and other past members of the band, including Ashley Roberts, Jessica Sutta, Carmit Bachar, and Kimberly Wyatt, got back together in 2019 to release new music and go on tour (via Heart and Evening Standard).
During an interview with Entertainment Weekly in February 2020, Scherzinger said that she and the returning ladies of the band spoke for years leading up to their reunion about their plans to get back to together. "All of us girls [had] been talking and really trying to figure out when was a good time in everyone's lives and it just all worked out that this was the right time individually for us to come together," she shared.
Scherzinger said she was happy that she and her bandmates were able to get back together 10 years after they called it quits.
Nicole Scherzinger is in touch with 'most' of the Pussycat Dolls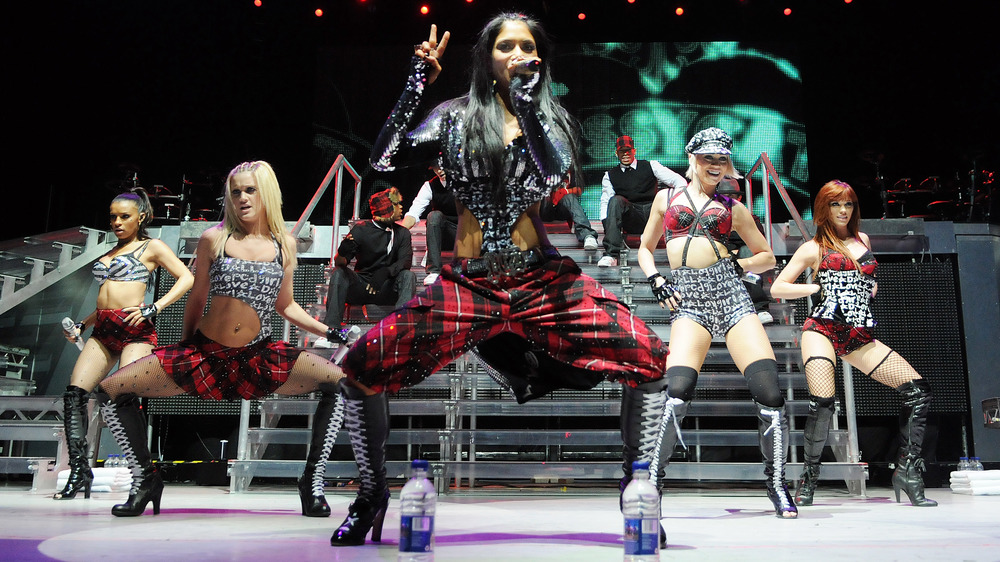 Samir Hussein/Getty Images
After Bachar quit the Pussycat Dolls in 2008, Scherzinger spoke to Ryan Seacrest, saying that she left the band because she wanted to do "her own projects and stuff."
"It's up to them what they want to do, and I just think, whatever makes them happy, we've been at it for a strong six years," she added (via Heart). Then, after Thornton went public with her complaints about having to stay in the background as Scherzinger acted as the lead vocalist, Scherzinger opened up to Wendy Williams admitted there was tension amongst the band at times.
"We weren't always close, because we were together ... they didn't even put sleep in our schedules," she recalled. "We got on each other's nerves but now that time is passed we actually keep in touch and we're close. You grow up!"
According to Scherzinger, she and her bandmates are in a great place with one another today and currently, she's in touch with "most" of the former and current performers of the Pussycat Dolls.