Here's What Beyoncé's Black Parade Really Means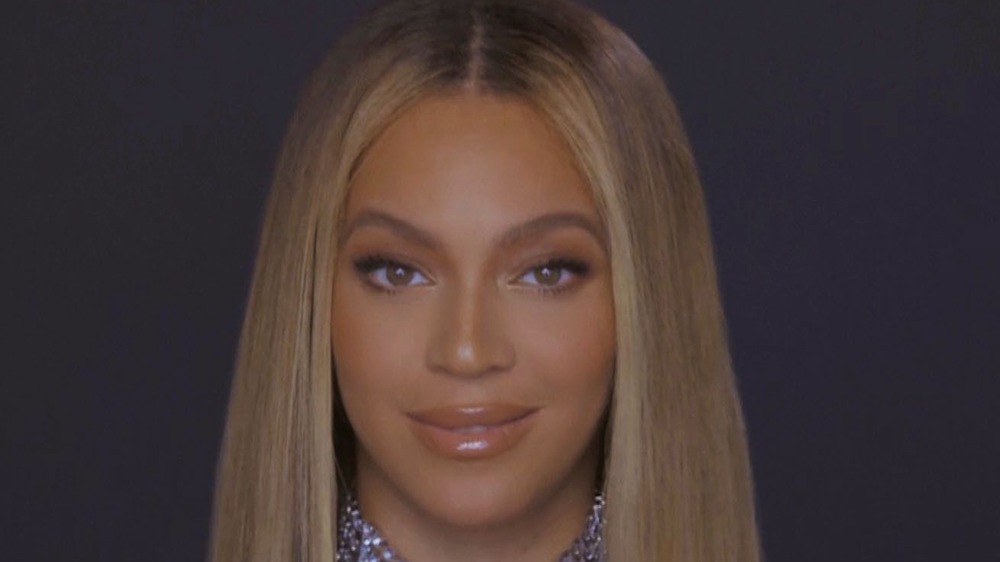 Bet Awards 2020/Getty Images
Beyoncé is the leading contender for the 2021 Grammy Awards. Queen Bey is nominated in a whopping 10 categories. One of those noms is for Best Music Film for Black Is King. Her breakout song titled "Brown Skin Girl" from the film is up for Best Music Video. 
Three noms – Best Record, Rap Performance, and Rap Song- are for her unforgettable collaboration with Megan Thee Stallion the "Savage" Remix. The remaining five are for her special single, released on June 19, also known as Juneteenth, titled "Black Parade."
These Grammys nods mark a big moment for Beyoncé. She's already won 24, but these latest nominations bring her to 79 across her solo career. That puts her tied with Paul McCartney for the second-most nominated act in the history of the Grammys (per AP). The first place spot is also a tie between her husband Jay-Z and Quincy Jones with each having 80 nominations (per Billboard).
While this marks yet another monumental moment in her career, it's the nominations for "Black Parade" that seem to have people talking the most. 
'Black Parade' was a major moment for Beyoncé's activism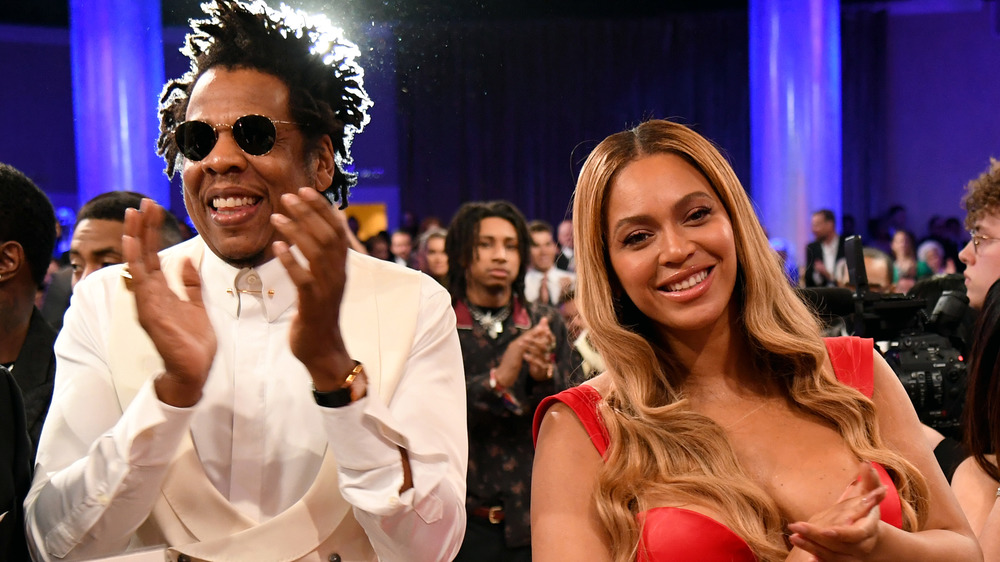 Kevin Mazur/Getty Images
Beyoncé releasing the powerful track on Juneteenth and supporting her charity's Black Business Impact Fund - which includes a directory of small Black-owned businesses – with its proceeds was a significant move. 
The beginning of summer 2020 was marked by unrest focused on racial inequality and Beyoncé used her platform to uplift Black people. "Being Black is your activism," she wrote to fans in a message on her site (per Elle). "Black excellence is a form of protest. Black joy is your right."
"Black Parade" features the award-winning singer celebrating Blackness in all its glorious manifestations. "I'm goin' back to the South / I'm goin' back, back, back, back / Where my roots ain't watered down / Growin', growin' like a Baobab tree," she sings, celebrating her background both as a Texas Southerner and as a Black woman with African roots (per Genius). 
Later in the song, she shows support for the right to protest, singing, "Made a picket sign off your picket fence." Many understood the lyric to be a commentary on American idealism. 
The star also sings, "Need peace and reparation for my people," which is widely seen as her supporting the notion that Black people should be compensated for the disadvantages systemic racism has caused throughout U.S. history.
With "Black Parade," Beyoncé touched on many feelings of the moment and like all other things she does, people took notice. It's pretty likely they'll notice again come Grammy time.