Piers Morgan's Defiant First Tweet After Leaving Good Morning Britain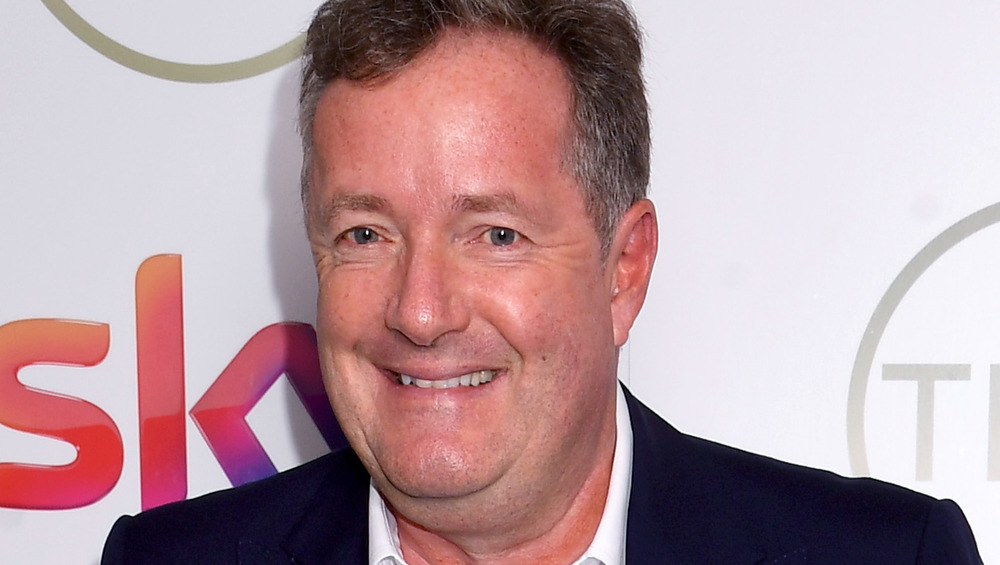 Dave J Hogan/Getty Images
Piers Morgan has always been known as a man who speaks his mind, whether his views are in lock step with the current trend or completely contrary to what public opinion happens to be. His often un-PC comments might have gotten him into hot water from time to time, but he's always managed to survive — until now. 
While Deadline says it didn't know whether Piers left on his own, or was asked to resign, we might have gotten a hint of exactly what went down in the ITV offices when he took to Twitter to say: "Thinking of my late, great manager John Ferriter tonight. He'd have told me to do exactly the same thing" followed by the tags @GMB and the hashtag #TrustYourGut. The tweet was accompanied by a photo of Piers and his late manger, who passed away in 2019 of pancreatitis (via The Sun). 
Morgan's departure was triggered after being the subject of more than 41,000 complaints filed against him after he said dismissed Meghan Markle for opening up about having suicidal thoughts and after he walked off the set of Good Morning Britain, the controversial anchor left the show.
Piers Morgan has always been a controversial figure on his show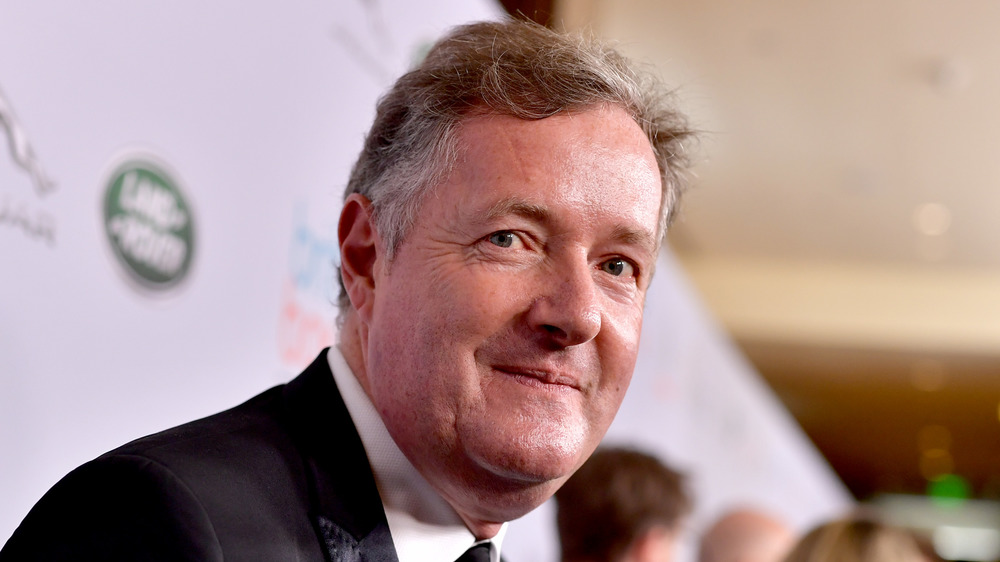 Emma Mcintyre/bafta La/Getty Images
Piers Morgan joined Good Morning Britain in 2015, and was seen to be instrumental in turning the show's ratings around, even if his contentious behavior didn't sit too well with his interviewees or his co-hosts. By the time he left, Morgan was so controversial, ITV's earnings call was dominated by questions on the host's behavior, instead of the company's figures (via Deadline).
He might have his critics, but Morgan also has his supporters who took to Twitter to respond to his comment. One social media user said: "What a loss for @GMB and the rest of the nation. I for one will not be watching that show any longer without you — the only straight speaking jurno they've ever had." Another one said: "Thanks for everything, Piers... Not only do you stick up for yourself but you stick up for us as a country. A presenter who's not afraid to say it how it is. You'll be missed in the mornings, GMB will never be the same!"
If you or anyone you know is having suicidal thoughts, please call the National Suicide Prevention Lifeline​ at​ 1-800-273-TALK (8255)​.